They can't all be smooth productions. As much as movie sets today run like well-oiled machines, albeit machines that are insured to within an inch of their life, there's one thing that not even the most powerful studios in Hollywood can prepare for: untimely death.



As rare as it is that the Grim Reaper will come calling midway through the shooting of a movie, there have been several high profile films that were disrupted when their stars unexpectedly died before their work was completed.
It's these stars, and these movies, that we're looking at today. Here are 14 cases of actors dying halfway through filming movies, and what happened after.
14. Heath Ledger
What happened
On 22 January, 2008, Heath Ledger – then just 28 – died of an accidental prescription drug overdose in his New York apartment.
[rtk_adunit_top]
Ledger had shot all his London scenes for Terry Gilliam's The Imaginarium of Doctor Parnassus, but had yet to partake in any of the filming that was due to take place in Vancouver.
Ledger was the film's lead, and Parnassus was financed on the proviso that Ledger would star, but now Gilliam and the crew were left with a near-finished Heath Ledger film and no Ledger with which to finish it.
This, it goes without saying, left the production in somewhat of a limbo.
[rtk_adunit_middle]
How they fixed it
Luckily for the rest of the cast and crew, Parnassus was a fantastical tale involving dream worlds.
Not long after Ledger's death, Gilliam would have a eureka moment of an idea that meant he could retain Ledger's already-shot scenes and still finish the film.
[rtk_adunit_bottom]
The solution was simple: cast different actors in the Ledger role for the dream world scenes still left to be shot.
Jude Law, Colin Farrell and Johnny Depp, all of whom had personally known Ledger, stepped in to finish Ledger's scenes.
Tom Cruise also offered his services, but Gilliam said he only wanted friends of Ledger's to replace the actor. Law, Farrell and Depp all chose to donate their wages to Ledger's daughter, Matilda.
[rtk_adunit_top]
13. Oliver Reed

What happened
In 1999, hard-living Oliver Reed's – then aged 61 – heart finally gave out.
[rtk_adunit_middle]
It came after Reed took part in a drinking competition with a group of British sailors, reportedly drinking eight pints of lager, 12 double rum and cokes and half a bottle of whiskey.

This sadly came as no great shock – Reed had been a notorious, unrepentant drinker for decades.
But the timing couldn't have been worse for the production of the film he was working on: Reed had died with weeks left to go shooting Ridley Scott's historical epic Gladiator, in which he had a significant supporting role.
[rtk_adunit_bottom]
How they fixed it
In an early example of CGI's potential for replacing actors in movies, Reed's Gladiator remaining scenes – totalling two minutes – were completed digitally, at a cost of $3.2 million.
This involved a body double, with a three-dimensional mask of Reed's face mapped over the substitute actor's.
[rtk_adunit_top]
Proximo's final scenes were also shot at night, with the substitute actor's face obscured by the dark and the bars of a gate.
Finally, for the scene in which Proximo is killed by Roman soldiers, a body double standing in for Reed acted out the scenes.
The effect was so seamless that Reed was ultimately nominated for a BAFTA, for a performance that ironically wasn't entirely his own.
[rtk_adunit_middle]
12. Marilyn Monroe
What happened
In 1962, original blonde bombshell Marilyn Monroe was shockingly found dead in her LA home.
[rtk_adunit_bottom]
Monroe was discovered after she had succumbed to barbiturate poisoning in what was an apparent suicide.
Monroe had recently managed to battle away her demons long enough to complete one film, The Misfits, but one last movie she was working on remained incomplete.
Much work was still to be done on the screwball comedy Something's Got to Give, a remake of the 1940 flick My Favorite Wife, during the filming of which Monroe passed away.
[rtk_adunit_top]
How they fixed it
Part of the reason for Something's Got to Give being in a state of only partial completion was Monroe's unpredictable behaviour on-set.
The actress repeatedly showing up late and intoxicated to the point where the film was days behind schedule when she died.
[rtk_adunit_middle]
How do you replace the great Marilyn Monroe? It's a simple answer: you don't. Director George Cukor decided to rather leave Something's Got to Give unfinished and incomplete.
Instead, the film's production company, Twentieth Century-Fox, would remake My Favorite Wife from scratch a year later, with Doris Day starring.
This one, directed by Michael Gordon and called Move Over, Darling, would actually see the inside of theatres. To date, only snippets of Something's Got to Give have ever seen the light of day.
[rtk_adunit_bottom]
11. Philip Seymour Hoffman
What happened
In his time, he was widely considered to be one of the greatest, most considered actors of his generation.
[rtk_adunit_top]
It came as a huge shock to Philip Seymour Hoffman's fans, then, when the successful, Oscar-winning father of three was found dead from a heroin overdose in 2014.
Hoffman had been an awards favourite for dramas and classics such as Capote and Magnolia, but to a whole new generation of fans Hoffman was Plutarch Heavensbee in the Hunger Games series.
Introduced to the franchise in 2013's Catching Fire as the Head Games Maker, it was a series which Hoffman was just a week away from completing when he died.
[rtk_adunit_middle]
How they fixed it
That week that Hoffman had left to shoot wasn't insignificant: his Plutarch was due one final emotional scene with Jennifer Lawrence's heroine Katniss to tie the franchise up.
Producers had a novel idea to get around Hoffman's absence, however, and it didn't involve going down the the Ridley Scott/Oliver Reed route and attempting to resurrect Hoffman using CGI.
[rtk_adunit_bottom]
Instead, the writers of Mockingjay – Part 2 merely tweaked the script a little.
Now, it would be Woody Harrelson's character Haymitch Abernathy who read the words of Heavensbee to Katniss, rather than Heavensbee himself. Digital replacement technology was also used to fill in Hoffman's role in certain shots.
[rtk_adunit_top]
10. Paul Walker
What happened?
In a horrible twist of irony, Paul Walker was halfway through filming his sixth Fast and Furious movie when he was killed in a car accident.
[rtk_adunit_middle]
Walker wasn't only the passenger, however, with friend Roger Rodas driving Walker's car at 93mph in a 45mph zone. The vehicle crashed into a lamp post and caught fire.
Walker died almost immediately, from a combination of burns and his injuries from the initial impact.
The shooting of Furious 7, in which Walker played a key part, was inevitably put on hold. The film's producers took a break to mull over their options.
[rtk_adunit_bottom]
How they fixed it
After producers came to a decision, filming on the new Fast and Furious film finally resumed.
The Furious 7 creative team were to rewrite Walker's part so his character would be retired at the climax of the film.
[rtk_adunit_top]
They also hired Walker's brothers Caleb and Cody to act as stand-ins. Along with other doubles, Walker's brothers then had Paul's likeness superimposed onto their faces.
A combination of body doubles, old footage of Walker and all-new, entirely digitally-composed shots of the actor's face completed his final performance.
350 effects shots were used in total to complete Walker's scenes, most notably the one where his character drives away at the end of the film.
[rtk_adunit_middle]
9. Aaliyah
What happened
Having made a name for herself in music as a teenager, Aaliyah looked all set to make a successful move into films, before tragedy struck after she'd barely made adulthood.
[rtk_adunit_bottom]
By the tender age of 22, Aaliyah had already starred alongside Jet Li in one film, played the title character in another (Queen of the Damned) and had begun shooting a role in the biggest franchise of the day.
In 2001, Aaliyah was partway through shooting the Matrix sequels Reloaded and Revolutions when she unexpectedly died.
She boarded a flight from the Bahamas to Florida after shooting a music video. The plane exploded shortly after takeoff, killing everyone on-board.
[rtk_adunit_top]
How they fixed it
The Wachowski sisters, directors of the Matrix films, weren't left with much of a choice after Aaliyah's death.
They had a supporting role that was only partly completed in their latest entry in a money-spinning franchise.
[rtk_adunit_middle]
With Aaliyah only having shot for a few weeks, there wasn't much choice for the directors other than to recast the role.
Scrapping all of Aaliyah's footage, the Wachowskis cast Nona Gaye in the part of Zee.
They then had to shoot all the character's scenes again a year after Aaliyah's fateful crash. All that exists of Aaliyah's performance today is some behind-the-scenes footage.
[rtk_adunit_bottom]
8. John Candy
What happened
Through the 80s and 90s, John Candy appeared in a string of movies that made him one of comedy's biggest stars.
[rtk_adunit_top]
Candy was riding high when he agreed to appear in Wagons East, a comedy western, in 1993. However, this winning streak of Candy's was about to come to an abrupt end on-set.
On a break from filming Wagons East in Durango, Mexico, Candy, 43, suffered a suspected heart attack.
On the morning of March 4, 1994, Candy was found dead in his hotel room, leaving the film incomplete and without the leading man to complete it.
[rtk_adunit_middle]
How they fixed it
Considering what they had to deal with, the makers of Wagons East made turning the film around look like easy work.
Not only did director Peter Markle and his producers finish shooting Candy's role, they also managed to release the comedy just five months after the actor's death.
[rtk_adunit_bottom]
Corners were cut, however. To finish Candy's role in his absence, the filmmakers used a variety of different, arguably ill-advised techniques.
The filmmakers either used stand-ins for Candy, wrote the actor out of scenes or re-used footage, with shots of Candy in one bar sequence simply being comprised of repeats of him from another bar scene.
The film was, unsurprisingly, panned, despite the best efforts of its creators.
[rtk_adunit_top]
7. Heather O'Rourke
What happened
The star of a Steven Spielberg movie at 7, a movie franchise veteran at 11 and dead at 12, Heather O'Rourke lived a briefly blessed yet ultimately tragic life.
[rtk_adunit_middle]
A precocious young talent, O'Rourke's life in showbiz started with a Poltergeist movie and would end during the filming of another.
By the time she was shooting 1988's Poltergeist III, O'Rourke had already been ill for some time.
With her intestinal stenosis fatally misdiagnosed as another medical issue – Crohn's disease – on 1 February 1988, O'Rourke went into cardiac arrest and died in hospital.
[rtk_adunit_bottom]
How they fixed it
With O'Rourke's scenes already ostensibly completed, Poltergeist III's maestros initially weren't aware anything about the film needed fixing following her death.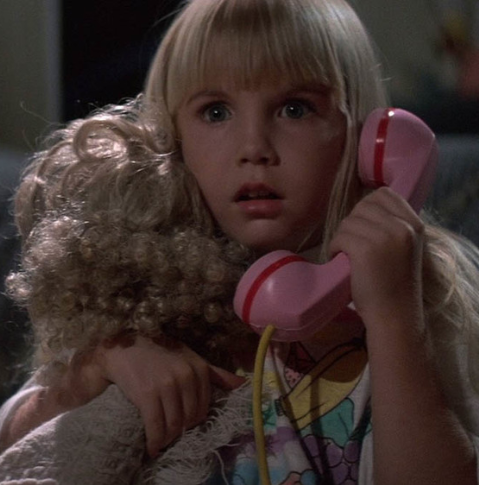 It was only in post-production that they decided scenes involving O'Rourke would need to be re-done.
[rtk_adunit_top]
The obvious issue, of course, being that the young actress was no longer around to film them.
With producers having decided they needed scarier scenes in order to take the film from a PG up to a PG-13 rating, Poltergeist III director Gary Sherman reshot his ending to make it more nail-bitingly scary.
This time, Sherman had to use a body double to play young Carol Anne Freeling in place of the since-passed O'Rourke.
[rtk_adunit_middle]
6. Vic Morrow
What happened
In one of the most disturbing examples of filmmaking-gone-awry, longtime character actor Vic Morrow was filming alongside two (illegally hired) child actors, Myca Dinh Le and Renee Shin-Yi Chen, when disaster struck.
[rtk_adunit_bottom]
They were all killed on the set of 1983 anthology film Twilight Zone: The Movie when a stunt went horribly wrong.
The scene in question involved a real helicopter hovering over a mock Vietnam village, improperly-tested pyrotechnics and three actors whose safety was apparently never taken into full consideration.
The fake explosions needed for the scene, a recreation of a Vietnam War battle sequence, caused the helicopter to spin out of control and crash into the set, where it decapitated Morrow and Le and crushed Chen to death.
[rtk_adunit_top]
How they fixed it
Morrow's death didn't affect the content of the film itself too much. The scenes still to be shot of his, along with the helicopter sequence, were simply scrapped.
As it turned out, there was enough footage in the can to use in the final film without compromising the story-at-large.
[rtk_adunit_middle]
The integrity of John Landis, the director of the sequence, would never recover from the incident, however.
Credit: Annulla via Wikimedia Commons
Twilight Zone: The Movie was released with Morrow's leading role almost intact in June 1983, only a year after his death, though for Landis the Twilight Zone movie would haunt him for years afterwards.
In a nine-month trial that began in 1986, Landis was tried along with fellow members of the production team for manslaughter. All were ultimately found not guilty.
[rtk_adunit_bottom]
5. Natalie Wood
What happened
A bit of a mystery, this one. The 43-year-old Natalie Wood died on a boat trip with her husband Robert Wagner and her latest co-star, Christopher Walken, on November 29, 1981.
[rtk_adunit_top]
Wood was enjoying a weekend off from filming Brainstorm, a new science fiction film from 2001: A Space Odyssey's Douglas Trumbull, when she drowned.
Conflicting witness statements has led to much speculation regarding the incident: Did Wood fall from the boat herself, or was she pushed off?
The official cause of death was accidental drowning, though Wagner has long been the subject of suspicion.
[rtk_adunit_middle]
How they fixed it
Whatever the truth of the situation, Brainstorm was left in limbo. MGM shut down production, and it looked like the movie would be scrapped for a while.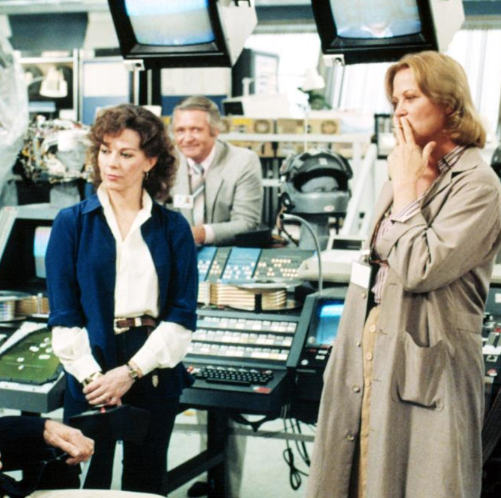 The studio just so happened to be under major financial strain in this period, and so used Wood's death as an excuse to call it quits on the pricy sci-fi.
[rtk_adunit_bottom]
Left in the lurch, Trumbull needed money fast in order to get the ball rolling again. Fortunately, Lloyd's of London coughed up the $6 million Trumbull needed to complete his film.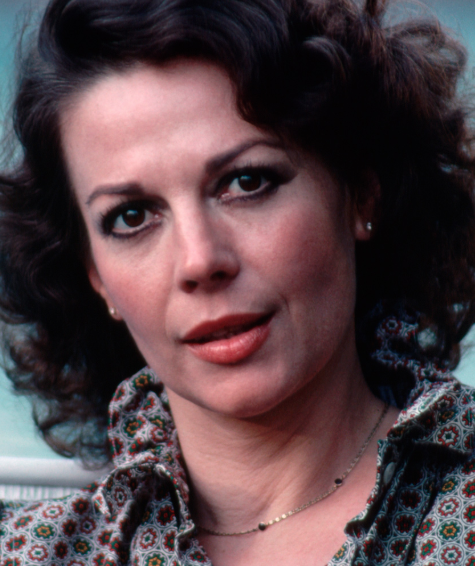 Natalie Wood's sister Lana was used as a stand-in for what was left to shoot for Wood's character.
[rtk_adunit_top]
4. Chris Farley
What happened
Obese, hooked on drugs and a longtime abuser of alcohol, nobody can say SNL star Chris Farley hadn't pushed his body to the absolute limit by the end.
[rtk_adunit_middle]
Farley died aged just 33, after taking an overdose of cocaine and morphine. It was a combination of the overdose and heart disease that killed the comedy actor.
When he died in 1997, Farley had completed about 80-90% of his dialogue for a new animated movie from Dreamworks Animation.
The film was called Shrek, and Farley had been cast in the title role as the loveable ogre.
[rtk_adunit_bottom]
How they fixed it
Considering that the movie was animated, and that only Farley's voicework was involved, this one was easier to get around.
The solution was easy: the creatives behind Shrek simply scrapped all of Farley's work and just recast the title character with another SNL alum: Mike Myers.
[rtk_adunit_top]
Once Myers was on board in the main role, he requested a total script rewrite, wanting not to appear like a mere replacement for Farley.
Myers, a native of Canada, would also ditch the American Farley's approach of using his own accent.
Myers instead opted for an exaggerated Scottish brogue, further making the character his own.
[rtk_adunit_middle]
3. River Phoenix
What happened
You've probably heard the chilling phone call that River Phoenix's brother Joaquin, then only just 19, made to 911.
[rtk_adunit_bottom]
He called the police to report that his brother had overdosed on heroin, cocaine and Valium at LA's Viper Room nightclub.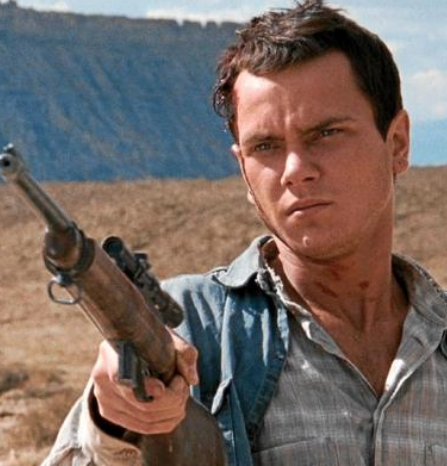 It was 31 October, 1993, and the Stand by Me star had just cut short one of the most promising Hollywood careers of all time.
River, 23, was pronounced dead the same morning that Joaquin made that call. He was three weeks away from completing the thriller Dark Blood, which had already been shooting out in the Utah and New Mexico deserts for five weeks when its lead actor passed.
[rtk_adunit_top]
How they fixed it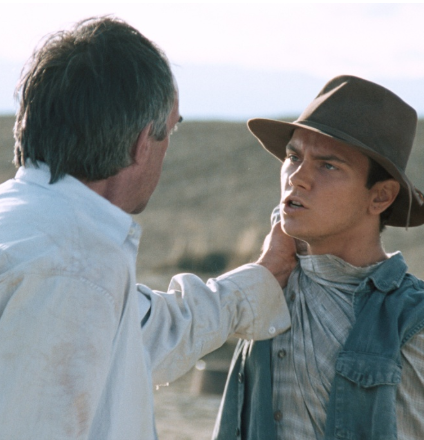 They didn't – the film, which also was set to star Jonathan Pryce and Judy Davis, was never completed, nor would it ever be released.
With 20% of the film still left to shoot when Phoenix died, Dark Blood simply ceased production, director George Sluizer deciding that the movie couldn't be salvaged.
[rtk_adunit_middle]
That isn't to say Dark Blood has never seen the light of day. Huge chunks of the film have indeed been seen.
Since production abruptly ended in 1993, a version of Dark Blood has been screened for the public, though the film remains unfinished.
First premiering at the Netherlands Film Festival in 2012, Dark Blood occasionally appears at festivals with director Sluizer reading out descriptions of any scenes that are missing.
[rtk_adunit_bottom]
2. Bruce Lee
What happened
For all his formidable skill as a fighter, it was a simple, undiagnosed medical condition that killed martial arts legend Bruce Lee.
[rtk_adunit_top]
Gone before his career had even been given the proper chance to breathe in his time, Lee died in 1973 from a swelling on the brain, aged just 32.
When he passed, Bruce had only just completed work on what would prove to be his most enduring film, Enter the Dragon.
Lee had also, at the time of his death, been busy shooting another exciting new project as both actor and director.
[rtk_adunit_middle]
How they fixed it
Lee still had key sequences left to go on his final film, a Hong Kong action movie entitled Game of Death, when he died.
Though there were a reported 100 minutes of footage in the can, following Lee's passing, Game of Death would be left on the shelf. Not only had the film lost its lead actor, it had lost its director as well.
[rtk_adunit_bottom]
It was only when Robert Clouse, director of Enter the Dragon, was approached to salvage the film that it would finally be completed five years later.
Game of Death, a revised version of Lee's final film, was released in 1978, though only 11 minutes of Lee's work made it into the movie.
Stand-ins and actors wearing masks were used to flesh out Lee's lead role.
[rtk_adunit_top]
1. Brandon Lee
What happened
Passing away tragically before his time like his father, Brandon Lee followed in Bruce Lee's footsteps by dying halfway through filming a movie of his own.
[rtk_adunit_middle]
And, much as it was with his father, it happened for Brandon at a time when the actor was just on the cusp of stardom.
It was on the set of what was to be Brandon Lee's breakout movie that Lee would meet a premature demise.
Brandon's death proved grislier than dad Bruce's: he was killed when a 'prop' gun fired a real bullet into his abdomen while he was shooting a scene for The Crow.
[rtk_adunit_bottom]
How they fixed it
Lee had only had another three more days left to go on The Crow when he was accidentally killed.
With so much material in the can, producers decided they had enough to complete the movie without Lee – with copious tinkering, of course.
[rtk_adunit_top]
Script rewrites and CGI were subsequently used to replace Lee in crucial as-yet un-shot scenes.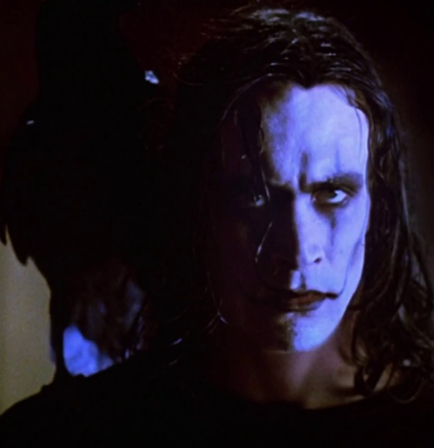 This gave Lee the dubious honour of being the first dead actor to be 'resurrected' via CGI.
With the film sufficiently fixed, The Crow went on to be a cult hit, making Brandon a posthumous star just like his father before him.
[rtk_adunit_middle]
And actors who died mid-franchise…
The next two actors didn't die partway through shooting a film, but they did pass in the middle of a franchise they were key components of.
Richard Harris
Irish actor Richard Harris had been cast as Professor Dumbledore in the Harry Potter franchise in 2000.
Harris completed filming for the first two films in the franchise, The Philosopher's Stone and The Chamber of Secrets.
[rtk_adunit_bottom]
However, in August 2002, Harris was diagnosed with Hodgkin's disease after being hospitalised with pneumonia.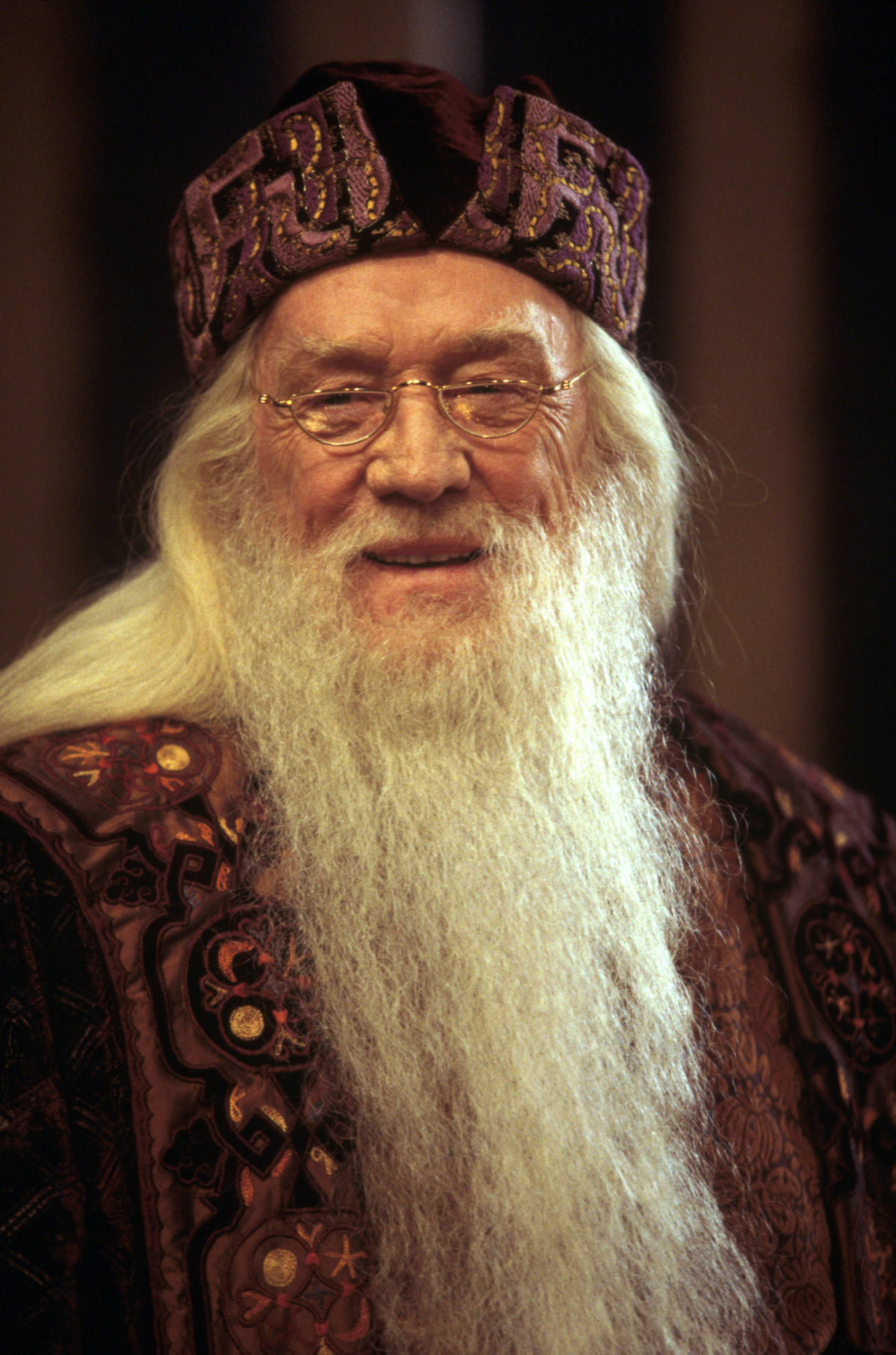 He died at University College Hospital in Fitzrovia, London on 25 October 2002, aged 72.
[rtk_adunit_top]
This was between filming for The Chamber of Secrets and The Prisoner of Azkaban.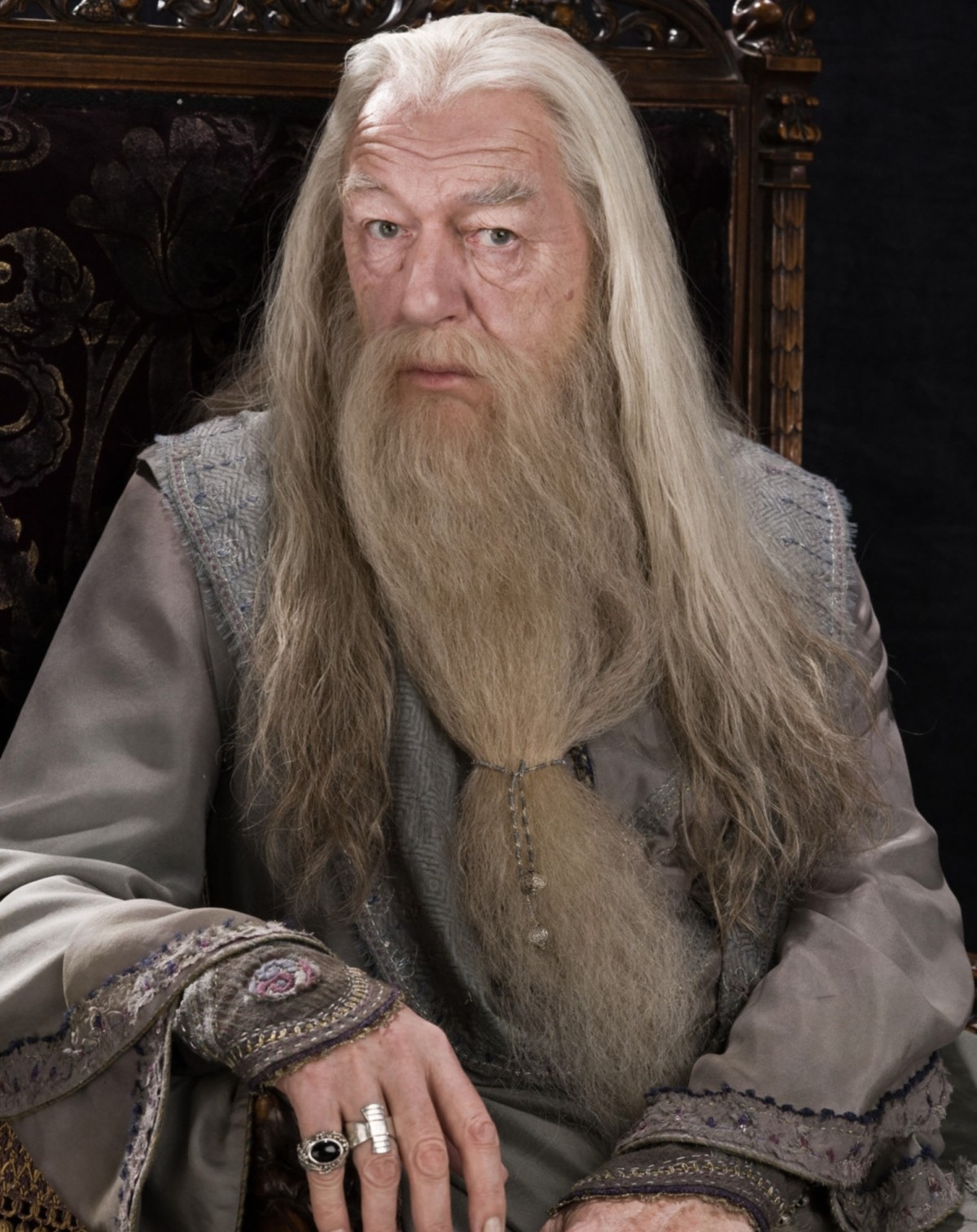 There was some talk of using a similar technique as they had done with Oliver Reed, and having Harris recreated digitally for the remaining films.
This idea was soon scrapped, and the part was recast with Michael Gambon stepping into the wizard's shoes.
[rtk_adunit_middle]
Anton Yelchin
Anton Viktorovich Yelchin was an up-and-coming actor who starred in the blockbuster Star Trek franchise.
He played Pavel Chekov in three Star Trek films: Star Trek (2009), Star Trek Into Darkness (2013), and the posthumously released Star Trek Beyond (2016).
[rtk_adunit_bottom]
Tragedy struck on 19 June 2016, however, when Yelchin was discovered between his Jeep Grand Cherokee and a brick pillar outside his home in Studio City, California.
After Yelchin exited his car, the vehicle rolled back down his driveway (which was on a steep incline) and trapped him against the pillar and a security fence.
[rtk_adunit_top]
Yelchin was pronounced dead later that day. The Los Angeles County coroner's office identified the cause of death as "blunt traumatic asphyxia" and stated that there were "no obvious suspicious circumstances involved".
Following Yelchin's death, the producers of Star Trek stated that the role of Chekhov would not be recast and that the character would be written out of any subsequent Star Trek films.
Star Trek Beyond was dedicated to Yelchin and to Leonard Nimoy, who had died between the release of Star Trek Into Darkness and Star Trek Beyond.
[rtk_adunit_end]