This week we have lost one of the greatest, one of the most respected, one of the most brilliant and one of the most inspirational men of the past century. I am, of course, talking about Professor Stephen Hawking, the renowned physicist and theorist who sadly passed away at his home.
Stephen Hawking is certainly one of my personal heroes and inspirations and has been an idol and role model of mine since I was very young, so I was genuinely saddened by his passing, but at the same time realise that he lived a truly amazing life that should be celebrated.
Join me as we look back at some interesting facts about Professor Stephen Hawking…
1. At School he actually wasn't that great!
When he was 9 years old. Stephen Hawking's grades were amongst the worst in his class! He made a bit more effort and managed to get his performances to an average standard, but he certainly wasn't known as being the best in his class!
2. At the same time, he loved to tinker with things
Whilst he was struggling in his school work, Stephen Hawking loved to get clocks and radios and take them apart because he was very interested to know how things work. He admitted himself, however, that he really wasn't great at putting them back together again afterwards!
3. In spite of his poor grades, he still had a strong nickname!
Despite the fact that Stephen Hawking was struggling with his grades, his teachers could recognise that they had a genius on their hands, to the point where they gave him the nickname, "Einstein"!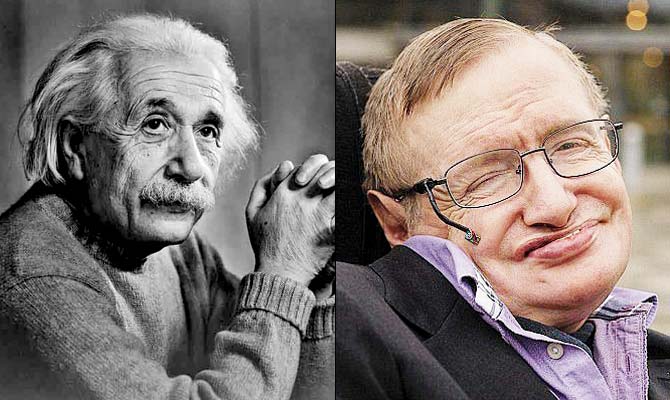 4. His Father wanted him to study medicine.
Stephen Hawking's father wanted him to study medicine, but Stephen had a passion for mathematics and wanted to major in that, but Oxford did not have a major in mathematics leading Hawking to turn to Physics instead as he didn't care for Biology.
5. He opened up Science to the masses
Stephen Hawking's book, "A Brief History of Time" was released to amazing critical and commercial success, and what Hawking thought would only be bought by New Science journal readers was actually bought by millions of "everyday" people with no scientific background and went on to sell over ten million copies!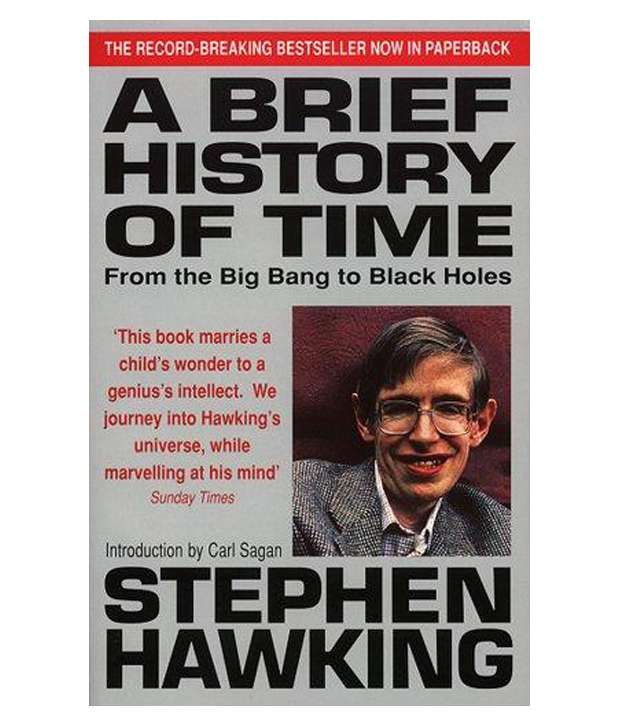 6. Hawking had a very dry sense of humour
After his book, "A Brief History of Time" spent a record-breaking 237 weeks at the top of the British Sunday Times Best-seller list, he joked he couldn't believe it, but that apparently The Bible and William Shakespeare don't count for these purposes!
7. He was a big Star Trek Fan
Stephen Hawking was a big Star Trek fan and was well known as someone who loved to watch the hit sci-fi show in both its original form and the rebooted Star Trek: The Next Generation.
8. He achieved an ambition appearing in Trek!
In one episode of Star Trek: The Next Generation, the android Data is seen playing poker with some of history's most brilliant minds including Isaac Newton, Albert Einstein and Stephen Hawking. Hawking played himself in the episode managing to bluff his way to beating Einstein in the poker game!
9. He also liked hit comedy series, Red Dwarf
If nothing else, Stephen Hawking certainly had good taste! He was a fan of the hit comedy series Red Dwarf and appeared on the one-off special Red Dwarf Night stating that he liked how the show embraced some scientific theory in its stories and that he enjoyed watching the show.
10. He has been portrayed by some big-name actors.
Two of this generation's biggest acting names have portrayed Hawking in recent years. Both Benedict Cumberbatch and Eddie Redmayne have played Professor Hawking, Redmayne famously portraying him in the amazing "The Theory of Everything" in what is arguably Redmayne's finest and most moving performance to date.
11. Professor Hawking appeared in other TV shows, too.
As well as Star Trek and Red Dwarf, Stephen Hawking appeared on screen several other times, notably in The Simosons and Futurama – both created by Matt Groening – and more recently in The Big Bang Theory.
12. He wasn't afraid to prove someone wrong, no matter who they were!
Stephen Hawking once interrupted the renowned astrophysicist, Sir Fred Hoyle, when Hoyle was in the middle of a lecture! Hawking interrupted Hoyle to tell him that he had made a mistake in what he had said. When then challenged himself and asked how he knew there was an error made, Hawking's response was simply, "Because I've worked them out in my head".
13. In 2007 he managed to fulfill a dream
Stephen Hawking was given the opportunity to experience weightlessness in 2007, realising a long-held dream of his and he claimed that it "was amazing" and then said "Space here I come!". He truly was inspirational!
So we lost one of our brightest stars this week, and science won't be the same for a long while as the world adjusts to life without one of its most brilliant minds.
Stephen Hawking lived life to the full in the face of adversity, and he proved that if you had the mindset and the determination then you truly could achieve anything, and he should be remembered as a brilliant mind, an inspirational human being, and as the man who opened up and introduced science to the masses and to the everyday person.
Let us know your thoughts and memories of Professor Stephen Hawking in the comments, and join us in saying RIP to an amazing mind!