Leonardo DiCaprio is probably the greatest actors of his generation. He's rejected the usual superhero films or action franchises and instead has carved out a career with movies such as Romeo + Juliet, Inception, The Wolf of Wall Street and of course – Titanic.



For many years, film fans couldn't quite believe that he'd never won an Oscar for Best Actor, despite having been nominated several times. In 2016 he finally broke the curse (and the internet) when he won a golden statuette for his outstanding performance as frontiersman Hugh Glass in The Revenant.
However, despite the fact that he's probably one of the most famous actors in the world, Leo tends to shy away from the limelight.
He rarely does talk shows (except with Ellen DeGeneres) and generally keeps himself to himself. The actor has an Instagram account with over 25 million followers, but mainly uses this to promote environmental causes.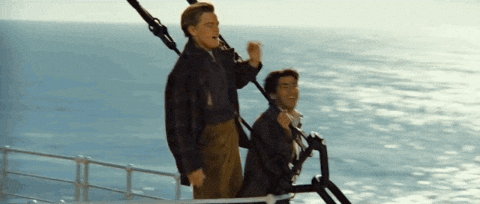 He's currently filming 
Once Upon A Time In Hollywood
with Brad Pitt, so it won't be too long before he reappears on cinema screens around the world. With that in mind, we've compiled a list of 12 fascinating things you never knew about Leonardo DiCaprio. Enjoy!
12. His favourite actress is Kate Winslet
Leonardo DiCaprio and his long-time collaborator Kate Winslet have been good friends ever since they starred in Titanic together. In fact, the relationship runs so deep that DiCaprio has admitted he can't think of a better actress to work with than Winslet.

The actor was being interviewed by a reporter for Entertainment Tonight when he made the confession. DiCaprio was walking the red carpet at the 2016 Golden Globes when he stated that his BFF Kate was 'his favourite actress in the industry' and that he'd love to work with her again.
The pair also share another fascinating connection – DiCaprio and Winslet have been nominated for Oscars in the same year on three separate occasions: in 2005 for 
The Aviator
 (2004) (DiCaprio) and 
Eternal Sunshine of the Spotless Mind 
(2004) (Winslet), in 2007 for 
Blood Diamond
 (2006) (DiCaprio) and 
Little Children
 (2006) (Winslet), and in 2016 for 
The Revenant
 (2015) (DiCaprio) and
 Steve Jobs
 (2015) (Winslet).
11. He paid the nursing home fees for the last survivor of the Titanic
Leo is famed for his reputation as a philanthropist and eco-warrior, and his generosity once extended to Millvina Dean, the last living survivor of the Titanic disaster.
In 2009, reports circulated that Dean was having to sell off her memorabilia and other possessions in order to pay her nursing home bills.
DiCaprio, along with his 
Titanic
co-star Kate Winslet and director James Cameron, publicly pledged to secure Dean's future payments and fund any other living costs she needed. They were approached by a charity named the Millvina Fund and subsequently paid $30,000 each to help keep a roof over Dean's head.
Dean tragically passed away not long after the news of this generous donation broke – the last survivor of the Titanic (who had only been nine weeks old when the disaster occurred), passed away on the 31st May 2009.
10. His first agent wanted him to change his name to 'Lenny Williams'
It's generally agreed that Leonardo DiCaprio is one of the coolest and most unique-sounding names in Hollywood.
It's a testament to Leo's Southern Italian heritage (his father's family originally came from Alife, in the province of Caserta near Naples) and rumour has it that the actor even tried to copyright his surname.
However, when Leo was simply an unknown actor starting out in New York, his name didn't have quite the same ring to it. During an early business meeting, Leo's first agent refused to sign him unless he agreed to change his name to Lenny Williams, arguing that Leonardo Wilhelm DiCaprio was 'too ethnic'.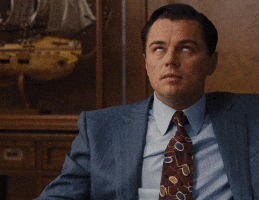 We're so, 
so
glad that Leonardo refused! Imagine seeing a poster for
Titanic
starring Kate Winslet and…Lenny Williams?!
9. Vladimir Putin is a big fan of DiCaprio
Vladimir Putin isn't exactly a massive fan of the West, but there is one Hollywood actor that he never misses watching – Leonardo DiCaprio. Apparently Leo gained the Russian president's respect after he overcame a horrendous journey to speak at the WWF Tiger Conservation Forum in St. Petersburg.

Leo's first flight from JFK to Moscow was forced to make an emergency landing shortly after take-off due to an engine malfunction. His replacement flight then had to make an unscheduled stop in Helsinki to refuel after the plane experienced strong winds over the Atlantic.

Putin hosted the event and stated that a lesser man "could have read it as a sign – that it was not worth going" but acknowledged the effort that Leo had made to get there. In fact, he referred to Leo in glowing terms as a 'muzhik' or 'real man'.
The summit's aim is to double the number of wild tigers worldwide from 3,500 to 7,000 by the year 2022. Whilst he was in St. Petersburg, DiCaprio donated $1 million to the WWF through his fund at the California Community Foundation. Fun fact: Leo's grandparents were Russian, which might also explain why Putin has a soft spot for him.
8. He once had to surrender millions of dollars' worth of art to the US Government
In 2017, reports circulated that DiCaprio had voluntarily surrendered several pricy works of art and an Oscar statuette once belonging to Marlon Brando to the U.S. Government. He returned the gifts as part of an ongoing investigation into an international money laundering operation connected to the Malaysian PM Najib Razak.

The paintings in Leo's possession were gifts from a group of Malaysian financiers with connections to Riza Aziz, co-founder of Red Granite Pictures, a production company that worked on The Wolf of Wall Street.
The U.S. Justice Department is trying to work out whether Aziz has been assisting Razak (his father-in-law) in embezzling over $4 billion.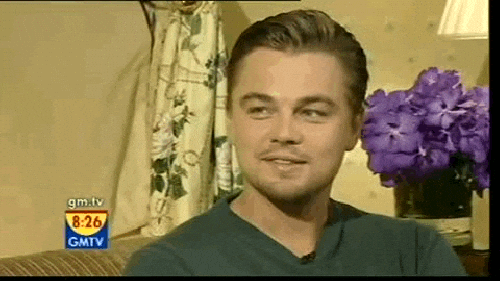 The items that Leo surrendered included several expensive pieces of art – the haul contained a painting by Picasso entitled "Nature Morte au Crane de Taureau" (worth $3 million); a Basquiat collage, "Redman One" (worth $9 million); a Diane Arbus photograph ($750,000); plus the Oscar that iconic actor Brando won for his performance in
On the Waterfront 
(1954).
7. His introduction by Tina Fey at the Golden Globes was the most controversial opener in awards history
Normally it's Ricky Gervais who hits the headlines for his opening lines at the Golden Globes – who can forget the British performer's hilarious introduction for one notorious Aussie-American actor? "I like a drink as much as the next man…unless the next man, is Mel Gibson!"

However, Tina Fey managed to outdo Gervais when she co-hosted the 2014 Golden Globes with BFF Amy Poehler.

It was her turn to bring Leo onto the stage and she subsequently asked the audience: 'And now, like a supermodel's vagina, let's all give a warm welcome to Leonardo DiCaprio.'
Leo was visibly blushing when he went to present his award, but the crowd were in stitches – including one Martin Scorsese, who has worked with the actor on several different projects.
6. He's appeared in eight films that were nominated for the Best Picture Oscar
DiCaprio is arguably one of the greatest actors of all time, and when you have star power like he does, it's bound to rub off onto the film's production (that's why he gets paid so much money!).
However, DiCaprio has set a personal record for himself by appearing as the lead actor in a whopping eight films that ended up with nominations for the Best Picture Oscar.
The eight films are as follows: 
Titanic
 (1997), 
Gangs of New York
 (2002), 
The Aviator
 (2004), 
The Departed
 (2006), 
Inception
 (2010), 
Django Unchained
 (2012), 
The Wolf of Wall Street 
(2013) and 
The Revenant
 (2015). Of those movies, 
Titanic 
(1997) and 
The Departed
 (2006) won the Best Picture Oscar.
DiCaprio himself was nominated for acting's highest honour in three of these films: 
The Aviator
,
The Wolf of Wall Street
and
The Revenant
(which he won!).
5. He's a fan of the Brazilian national football team
We had no idea that Leo was a football fan, until grainy photographs emerged of him in 2014 wearing a Brazil flag round his neck. The actor was trying to go incognito at the FIFA World Cup opening ceremony in São Paolo, but he was soon spotted by eager Brazilians quick to claim Leo as one of their own.

Maybe he's a fan thanks to his previous relationship with Brazilian supermodel Gisele Bundchen? The pair dated for five years from 2000 to 2005. Even though Leo didn't stick around to watch any of the live matches, the actor reportedly hosted a viewing party on a $678 million yacht. As you do!

Leo has also been spotted at the 2010 South African World Cup and he was at the UEFA Champions League final in Paris with his mother, her boyfriend and BFF Lukas Haas. He's also a fan of basketball, tennis and golf.
4. His first name has a very interesting story behind it
We've already talked about how unique Leonardo's name is – so where exactly does it come from?
Apparently, when Leo was a baby in his mother Irmelin's tummy, his parents went to Italy and visited the famous Uffizi Gallery in Florence.
Leo first kicked in his mother's womb when she was looking at a painting by Leonardo Da Vinci, and decided together with the actor's artist father George that the name was appropriate. Strangely enough, his paternal grandfather's middle name is Leon.
Leo's parents divorced when he was only one year old, and Irmelin largely raised the actor on her own. As a result the two are very close, and Leo can often be found walking the red carpet with his mother, rather than taking one of his girlfriends. Aww!
3. His first ever Oscar win broke the internet
For many years, Leo fans and movie-lovers alike couldn't quite believe that the actor had never won an Oscar.
He was pipped to the post several times despite being nominated, and at one point it looked like he might never receive a golden statuette for all of his hard work. That all changed in 2016.
Yep – at the Academy Awards on 28th February 2016, Leo finally scooped his much-deserved Oscar for Best Actor. The moment broke the internet and actually generated 440,000 Tweets per minute(!) making it far and away the most-tweeted moment of an Oscars telecast ever.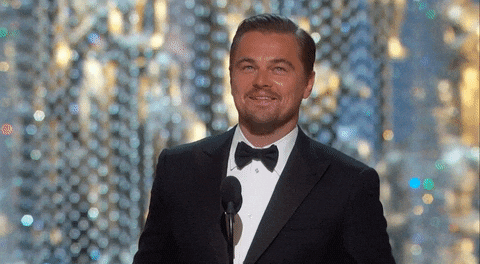 It even surpassed the 2014 Oscars selfie by Ellen DeGeneres. If you're reading this Leo – congrats again!
2. A remote province in Russia made him his very own Oscar statuette entitled the 'Yakutian Oscar'
It's not just Vladimir Putin who loves DiCaprio – there's an entire Russian province the size of India that has fallen in love with the American actor. In fact, people in the Far Eastern province of Yakutia are such big Leo fans that they've even made him their own version of an Oscar statuette!

The so-called 'Yakutian Oscar' weighs 1.4 kilograms and is made entirely of silver. The thing that makes it even more special is the fact that people around Yakutia donated their jewellery so that the Oscar could be crafted!

Work on the Yakutian statuette began before Leo won his real Oscar, but he only received it in 2016, a couple of months after winning a golden Oscar for his work on 
The Revenant. 
Leo was so pleased with the award that he posted a picture of it on his Instagram account and thanked his Yakutian fans for their support: 'Thank you to the people of Yakutia for this wonderful gift, especially all of the women who gathered and donated the materials that went into creating the statue'.
1. He's the last true American 'movie star'
Film critics for some of the most respected publications in the world – including Variety, The Economist and The Atlantic – have long been accustomed to singing DiCaprio's praises. However, many also believe that the actor is one of the last true American 'movie stars'.
They attribute this to the fact that he is one of the most bankable actors in the world, despite never starring in easy money-making genres such as action films or superhero franchises.
We'll happily go along with that opinion! Leo is currently filming a Tarantino movie entitled 
Once Upon A Time in Hollywood
alongside veteran actor Brad Pitt, so it won't be long til he's gracing our screens once again.
Did you know any of these facts about Leonardo DiCaprio? Let us know in the comments section below!