Looking back we had a great choice of TV shows and cartoons to watch when we were growing up, whether it was on a Saturday morning, a school-day afternoon or during the holidays when shows like Kilroy had to give up their airtime for kids shows – bliss!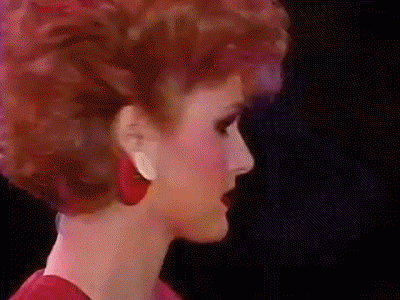 Every so often it's great to go back and rediscover your youth again, so here's a look at some DVD boxsets that will help you do just that.
[playbuzz-branded]
How many do you already own and how many will you be off to buy following reading this?….
1. Transformers – Classic Animated Collection
The first 4 seasons of the original Transformers cartoons, this spans 95 episodes, that's 34 hours of robot goodness in your life.
[adunit mobile="RTK_dVa8″]
This is one of the great cartoons we grew up with and a firm favourite for many and for around £22 it's a bargain!
2. M.A.S.K Complete Collection
The Mobile Armoured Strike Command was a great show, and was different enough to Transformers that you could like both and get away with it. Just £12 will see the whole collection be yours!
3. Defenders of the Earth – The Complete Series
Flash Gordon, The Phantom and the rest of the Defenders of the Earth spent their time fighting against Ming and other villainous bad guys.
[adunit mobile="RTK_wCZW"]
For £20 you can get the entire collection in a 7-disc set!
4. Teenage Mutant Hero (Ninja) Turtles
The original series of the Turtles really takes us back, this show was ahead of its time and reached a level of popularity other shows can only dream about! Just £10 nets you the first two series!
5. SuperTed Complete Series 1 – 3
One for the younger child inside us, Superted was great fun.
[adunit mobile="RTK_z9hm"]
We loved to see his adventures with his spotty friend, Spotty against Texas Pete and gang! About £11 will get you the first 3 series in their entirety!
6. Trap Door Series 1 & 2
Now here's a bargain! We used to love the adventures of Berk as every episode he'd inadvertently open the Trap Door and release another beasty! 40 episodes spanning 2 series of the show for less than £4!
7. The Chronicles of Narnia
The BBC adaptations of The Lion the Witch and the Wardrobe, Prince Caspian, The Voyage of the Dawn Treader and The Silver Chair are all brought together in this DVD box set for less than £7!
[adunit mobile="RTK_dVa8″]
You'd be mad not to get your hands on one!
8. Five Children and It
Another classic BBC kids' show, Five Children and It was aimed firmly at a generation who were not afraid to use their imagination. Relive this classic for less than £8!
9. The Danger Mouse Collection
Every episode of the classic show in one boxset, spanning 10 discs for around £15.
[adunit mobile="RTK_wCZW"]
This will keep you busy and smiling for hours on end, crumbs DM!
10. Inspector Gadget – 4 Disc Bumper Set
Giving you 18 episodes of the classic show for less than £14, Inspector Gadget was a real gem and no matter how many times he goofed up leaving Brains and Penny to save the day it never seemed to get old!
11. The Complete Adventures of Dogtanian
Featuring the complete first two series of this classic retelling of the famous musketeers, along with the feature length movie.
[adunit mobile="RTK_z9hm"]
This is a great boxset for around £10, making it a bargain!
12. He-Man and the Masters of the Universe – Best of Series 1
Featuring 10 of the best episodes from the first series of this classic show, He-Man was, in my opinion, the greatest of the heroes I grew up watching. 10 episodes of this classic show for just £8 seems like a no-brainer!
How many of these classic shows do you have on DVD? Will you be investing in any following this, or are you happy to leave the past in the past? Let us know all your thoughts and memories in the comments as always!