This Is Us is the American comedy-drama TV series created by Dan Fogelman and premiered on NBC on September 20th, 2016.
It follows the lives and families of two parents and their three children during several different time frames.
It stars an ensemble cast featuring Milo Ventimiglia, Mandy Moore, Sterling K. Brown, Chrissy Metz, Justin Hartley, Susan Kelechi Watson, Chris Sullivan, Ron Cephas Jones, Jon Huertas, Alexandra Breckenridge, Niles Fitch, Logan Shroyer, Hannah Zeile, Mackenzie Hancsicsak, Parker Bates, Lonnie Chavis, Eris Baker, and Faithe Herman. This Is Us is filmed in Los Angeles.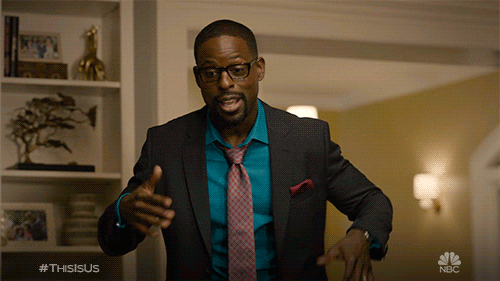 The show and its actors have been nominated for a series of awards, with Sterling K. Brown winning an Emmy, a Golden Globe, a Critics' Choice Award, and an NAACP Image Award for his acting in the series.
[adunit mobile="RTK_dVa8″]
On September 27, 2016, NBC picked up the series for a full season of 18 episodes. In January 2017, NBC renewed the series for two additional seasons of 18 episodes each. The second season premiered on September 26, 2017. The third season premiered on September 25, 2018.
As the show continues to grow in popularity, we take a look at then things you might not know about This Is Us!
10. Kevin's Rehab Was Filmed At Justin Hartley's Real-Life Wedding Venue
So you know how beautiful and idyllic that rehab facility looked? It was shot as Casamigos Ranch in Malibu. In a weird coincidence, it also happened to be the venue were Justin Hartley, who plays Kevin, was getting married.
The executive producer of the show said, "He had to do this brutally intense scene from the show where his character is lashing out and is torn into, and then have this really beautiful wedding in the exact same place."
[adunit mobile="RTK_wCZW"]
I think he actually spent his first night as a married man either in the room that Kevin was supposed to be staying in, or the adjacent room. It was just a weird coincidence."
9. There's A Hidden Tangled Reference In The Show
Mandy Moore first got to know the showrunner for This Is Us whilst she worked on Disney's Tangled. Dan Fogelman wrote the screenplay for the film.
[adunit mobile="RTK_z9hm"]
In the first season of This Is Us, there is a scene which directly references the movie. Randall tells his mom "I love you." She responds "I love you more," and Randall says "I love you most." That exchange becomes even cuter when you realize it's taken from the Tangled song "Mother Knows Best."
8. History Was Made At The Golden Globes
When Sterling K Brown won a Golden Globe for his role in This Is Us, it was an historic moment for the award show. On January 7th 2018, Sterling won the Golden Globe for Best Actor in a Television Drama.
[adunit mobile="RTK_dVa8″]
This was the first time an African-American man had ever won in this category."Throughout the majority of my career, I've benefited from colorblind casting which means, you know what, hey, let's throw a brother in this role, right? Really cool," Brown said in his speech. "Dan Fogleman, you wrote a role for a black man. That could only be played by a black man. And so what I appreciate so much about this is that I've been seen for who I am and being appreciated for who I am. And it makes it that much more difficult to dismiss me, or dismiss anybody who looks like me."
7. Mandy Moore Is Younger Than All Her Onscreen Children
Mandy Moore is actually the youngest actor in the main cast. At 33 years old, she is younger than all three of the actors who play her adult children.
[adunit mobile="RTK_wCZW"]
Chrissy Metz is 37 and Justin Hartley and Sterling K Brown are both 41. Makeup is used to age Rebecca into her sixty-something self.
6. The Original Title Of The Show Was '36.'
The original title of the show was never This Is Us, but rather 36. Fogelman was never a fan of this title. "I didn't like it. I had done a series of movies where I had never titled them and no one can agree on the title."
[adunit mobile="RTK_z9hm"]
"I threw 36 on it, and then I never liked it. Nobody ever liked it. I came up with This Is Us, I think, when I was in editorial … But there was a lot of debate over what the title of the show was gonna be."
5. Chrissy Metz Sings Her Own Songs
Every time on the show you see Kate singing, like the amazing season two performance of "Landslide," that is Metz singing for real. Just like her character, Metz had an interest in singing since high school.
[adunit mobile="RTK_dVa8″]
"We are all works in progress. We are all trying to figure it out," she said in an interview with her vocal coach, per Country Living. "I was afraid of my own voice and afraid of showing it and being vulnerable. This whole process has taught me that our perception is our reality, and I can't hold onto what people think because it's their perception. And if they love me, great, and if they don't, that's okay too.
4. The "Super Bowl Sunday" Episode Used Real Super Bowl Footage
Despite being only shown half-an-hour apart, the episode "Super Bowl Sunday" showed actual footage of the 2018 Super Bowl.
[adunit mobile="RTK_wCZW"]
This is pretty quick editing. It aired live only thirty minutes before on February 4th.
3. The Series Was Originally Written As A Feature Film
The original treatment for the script was written as a feature film, that would have focussed on Jack and Rebecca having octuplets.
[adunit mobile="RTK_z9hm"]
"There was going to be a reveal at the end [of the movie] that they were octuplets born in the late '70s or early '80s," Fogelman told Emmy magazine. But he found himself struggling with the script because he didn't want to write a beginning, middle, and end for these characters. "I wanted to do this continuous story — which felt very much like the theme of the show."
2. Chrissy Metz Had Only 81 Cents In Her Bank Before The Show
It's hard to believe, but Chrissy Metz only had 81 cents in her bank account when she auditioned for This Is Us.
[adunit mobile="RTK_dVa8″]
"I kept auditioning, with no savings and no money, credit card debt gaining interest," Metz said. "I went on unemployment. I bought ramen noodles at dollar stores. I never had to — God forbid — live on the streets; I moved in with a roommate who told me, 'Stay with me until you can afford rent. Don't give up.'"
1. The End Of The Show Had Already Been Planned
Fogelman, the man behind the show, already knows how the series will end.
[adunit mobile="RTK_wCZW"]
"After many, many, many years on the air, obviously. "I do know [the ending]," Fogelman said, "but it won't be 10 [years from now]. I'll be dead if I do this show 10 years from now 'cause it's really hard! But I think I kind of know what the next four or five or six seasons look like of this show."