As media careers built on force of personality alone go, Rylan Clark-Neal's has proven surprisingly durable. Going from part-time model to reality star to daytime TV host in no time at all – incredibly, he's still not yet 30 – Rylan's rise has been unstoppable.
From the moment audiences saw him unashamedly bawling with joy on Nicole Scherzinger's couch on The X Factor in 2012, Rylan's eventual emergence as one of Britain's best-loved TV personalities seemed inevitable.



Where once he was just another X Factor runner-up, today Rylan is an Xtra Factor host, sometime presenter on This Morning, regular host on Big Brother spin-off show Bit on the Side and all-round media personality virtuoso.
With Big Brother at an end and its sideshow host gearing up to move onto new things, here are ten things you never knew about Rylan Clark-Neal.
10. He got booted from regular Big Brother aged 18
In 2013, Rylan entered and ultimately won the Celebrity Big Brother house, but what most BB fans don't know is that he had almost been a star of the regular edition of the show six years prior.
In 2007, when he was just 18, Rylan was due to enter the Big Brother house as a surprise housemate.
[rtk_adunit_top]
Before he got to meet the likes of Brian Belo and Charley Uchea, however, Rylan's involvement leaked to the press, and his introduction to the house was cancelled last-minute.
This year, Brian Belo launched a tirade against Rylan and Emma Willis, suggesting that Rylan is more enthusiastic about furthering his celeb status that the future of the show.
[rtk_adunit_middle]
Rylan hit back by saying that whilst he doesn't have a problem with Brian doubting his presenting skills, no one should doubt his love for 'Big Brother.'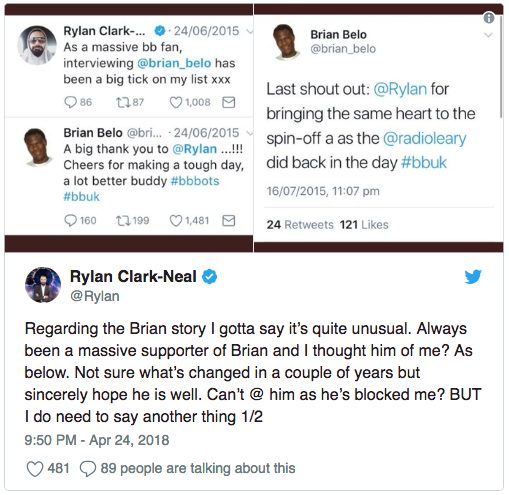 Above are tweets that show Brian was once a fan of Rylan, and Rylan's response to Brian's tirade against him.
[rtk_adunit_bottom]
9. He was appearing in BBC comedies before he was famous
After the opportunity to appear in Big Brother 8 came and went, Rylan turned to BBC comedy for a shot at fame.
In 2010, Rylan cameoed in four episodes of John Bishop's Britain, a mix of sketches and stand-up that played for two seasons on BBC One.
He featured as an Essex model and, as it turns out, modelling was indeed another string in Rylan's bow in real life.
In 2012, Rylan got himself in a little bit of hot water when it transpired he was working for a modelling agency who was conning its clients.
[rtk_adunit_top]
12 year old Roni-Anne Winch, of Maldon, Essex, agreed to a £2500 premium package at La Mode London agencies after meeting with the former X Factor contestant.
The 12 year old was then emailed casting opportunities like: "Female extras needed for party scene. Glamorous attractive slim girls, will have to wear a bikini," or "Casting a mature oriental model, aged between 30 and 45," rolls that definitely didn't suit her.
[rtk_adunit_middle]
8. He almost won a Sky modelling show before X Factor
CBB and X Factor weren't Rylan's first brushes with reality fame – before he appeared on either, Rylan made a splash on another short-lived reality show aired on Sky Living.
Signed by Katie Price revolved around a modelling competition, with the ultimate winner securing a contract with Katie Price's management company.
Rylan was a runner-up, beaten to the punch by eventual Miss Universe Great Britain 2013 winner Amy Willerton.
[rtk_adunit_bottom]
A staggering 10,000 people auditioned for the show, with contestants eventually whittled down to 13 eager finalists.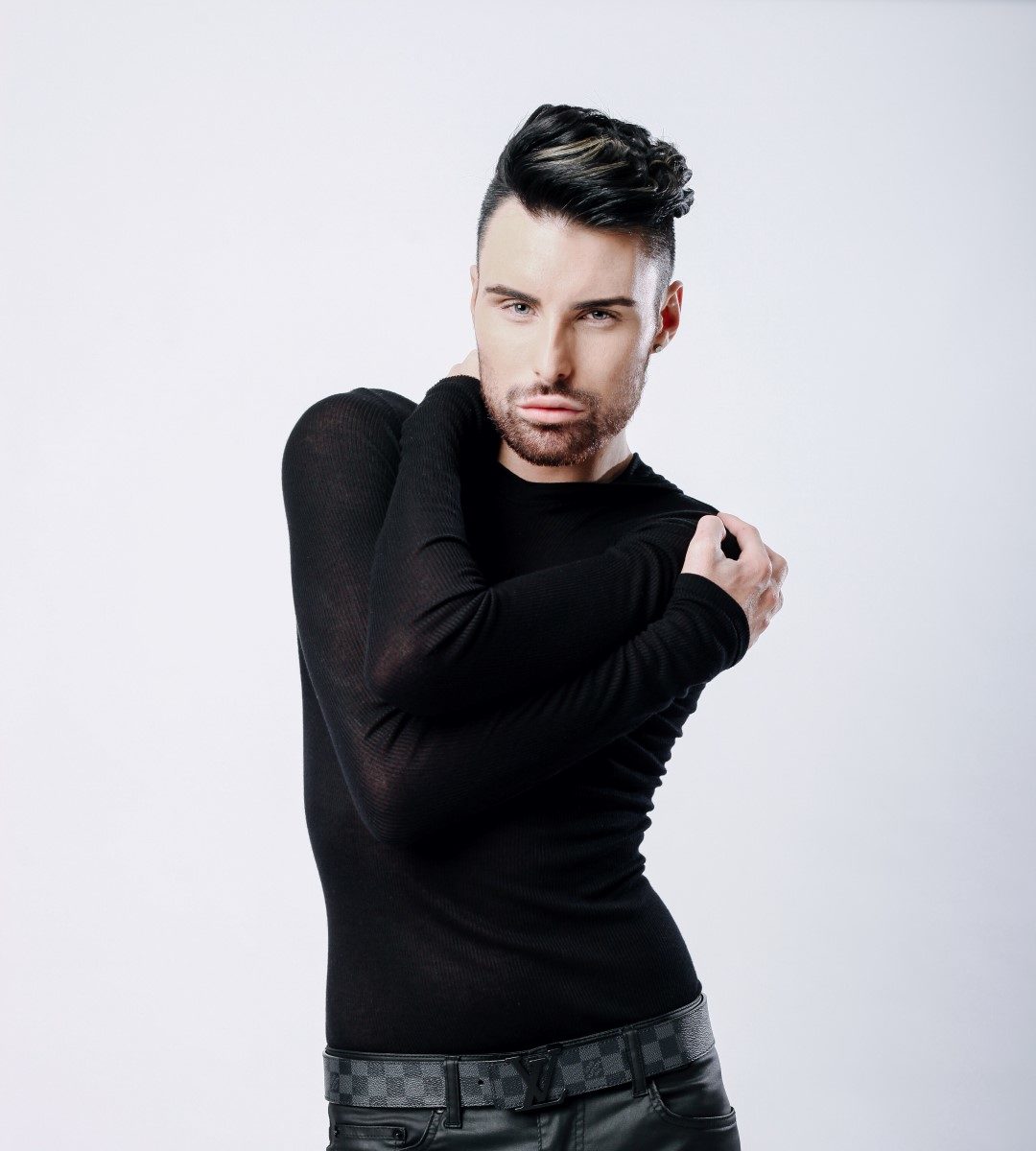 Katie Price created the show to search for the next big thing with national and international success including US and UK Television shows, Australian Shoe Line and various product lines after her global success as one of the longest standing most successful models in the UK.
Auditions for the show were held in four of the UK's biggest cities: Leeds, London, Birmingham and Bristol.
[rtk_adunit_top]
7. He's best mates with Katie Price
While he didn't take a modelling contract away with him from Signed by Katie Price, Rylan at least had the foundation for what would prove to be a lasting celebrity friendship.
Today, Rylan and glamour model Price are the best of pals. He considers their relationship to be an unusually – for celebs – honest one:
"I'll tell her exactly how it is. If it means me sounding rude to her, I don't care, because that's what mates do."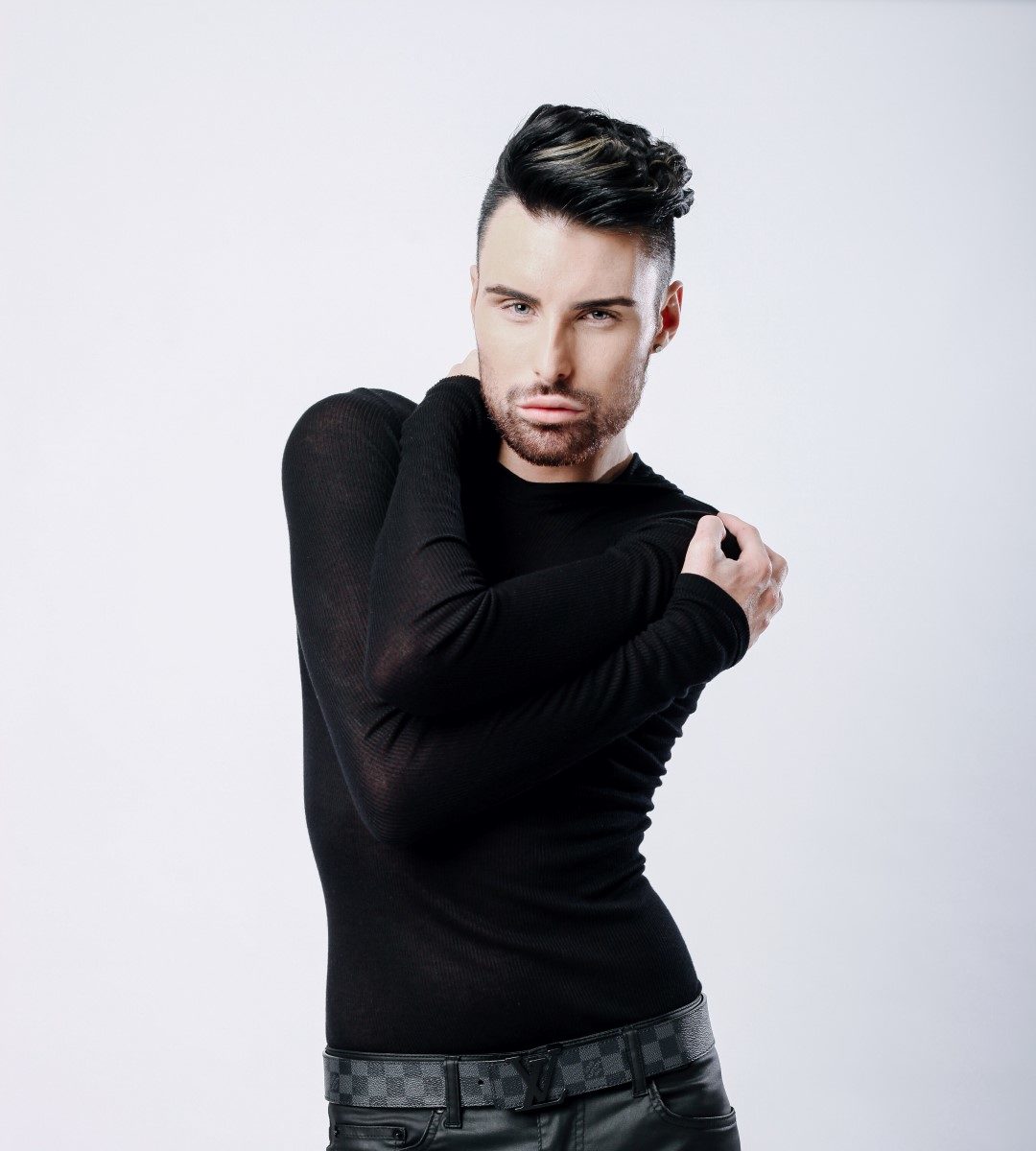 In 2017, Rylan rushed to defend his best pal before being caught up in an altercation with Chris Hughes over the glamour model.
[rtk_adunit_middle]
Rylan spoke to The Sun and said: 'Kate is the sort of person who will tell me everything first and this time around I just said to her "don't do what you did last time"… ultimately kids are involved, it's her marriage.
'Kate will do whatever Kate wants to do and it's her marriage.'
[rtk_adunit_bottom]
6. He started out his music career in a Spanish boyband
Before he even tried out for X Factor, Rylan was making a living utilising his musical gifts. While temporarily living in Ibiza prior to his appearing on the talent show, Rylan gigged as a member of Take That and Westlife tribute bands.
He was also, until 2010, also part of a Spanish boyband called 4bidden.
[rtk_adunit_top]
Online you can still find videos of him, alongside the rest of 4bidden, singing Girls Aloud covers for holidaygoers.
To save you the trouble of having to go and find one, we've included it for you.
In this video, 4bidden can be seen in Charlies bar Es Canar along with his fellow band members singing Take That.
Little did he know that he'd be auditioning in front of the lead singer of Take That a few years later.
5. He's a bestselling author
To recap, Rylan could legitimately call himself an actor, model, reality star, TV host and singer, and there's another, even more surprising talent of Rylan's that we can add to that list.
In 2016, Rylan released his autobiography, The Life of Rylan, to amazingly high interest.
Not only was the book successful, The Life of Rylan actually shot to the no.1 spot on the The Sunday Times Bestsellers List.
[rtk_adunit_middle]
On Google Books, Rylan himself writes:
"Well hark at you, stumbling upon my autobiography. Bet you wouldn't have put money on that three years ago, eh?! Please don't stress yourself out too much though, it's actually socially acceptable nowadays that you're interested."
Firstly I'd like to emphasize that I have WRITTEN THIS BOOK MYSELF, so be assured you're getting the TOOTH, the WHOLE TOOTH and NOTHING BUT THE TOOTH! (Which was my original choice of title, but babe, we're so over that) This book documents my story, year by year, from my humble beginnings growing up in the East End of London, becoming one of the nation's most talked-about people overnight to finally moving up the spectrum from guilty pleasure, and getting nearer to national treasure.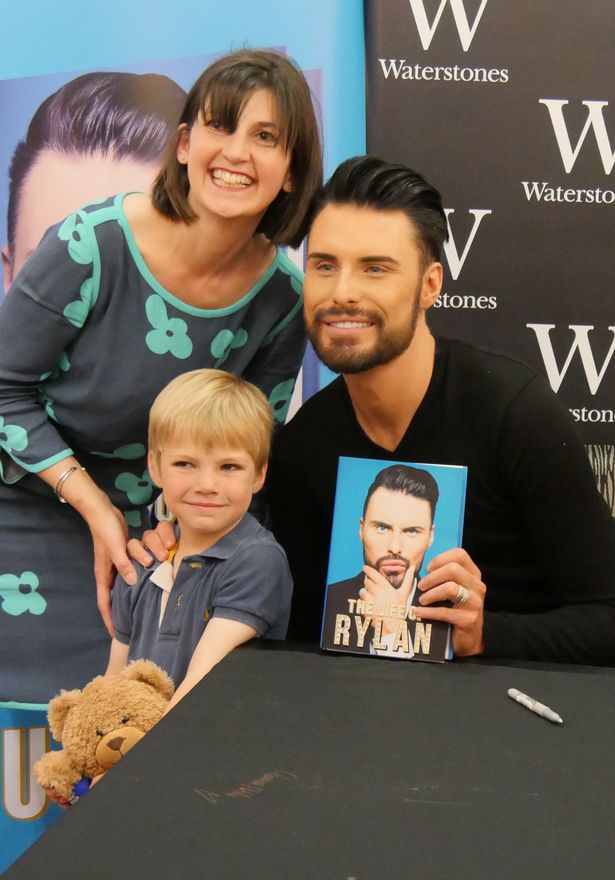 "It will make you laugh, cry, and most importantly you'll discover who I really am.
If it doesn't do any of those things you're not legally entitled to a refund – just clearing that up ;-). I hope you enjoy reading this book as much as I have enjoyed writing it. This book has been like therapy, and LORD was I in need. Enjoy!"
[rtk_adunit_bottom]
4. 'Rylan' is just a stage name
There's a reason you've never heard the name Rylan before, and it's the same reason why Mr Clark-Neal chose it as his stage name in the first place.
When he was just starting out in his modelling career, Ross Richard Clark chose the name 'Rylan' because it was so unusual and memorable.
[rtk_adunit_top]
But while we all know him as Rylan now, he says he's still Ross at home.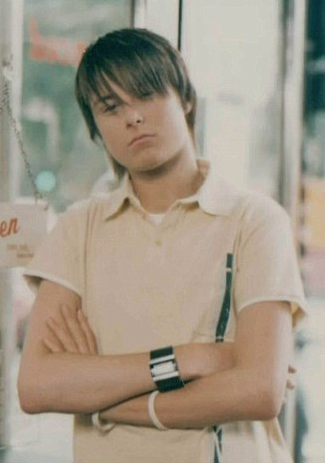 In an interview with Fabulous mag he revealed: "I leave Rylan at my front door and then I'm Ross at home, that's what [my husband Dan] and my family call me.
[rtk_adunit_middle]
"Then the second I walk out of that front door, I'm Rylan because everyone can see it.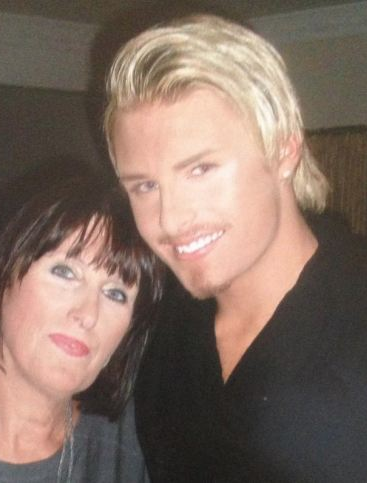 "That's the way I deal with it. It's not a character or persona, it's the same person, but Rylan gets away with a lot more."
[rtk_adunit_bottom]
3. He's secretly ginger
You'd never know it from watching him rock jet black hair for almost his entire career, but Rylan's real hair colour is significantly brighter than that we're used to.
Rylan, in fact, was a red-headed kid, something that TV hosts like Keith Lemon and Lorraine Kelly occasionally like to find pictorial evidence of to embarrass Rylan with on their own shows.
Luckily for you, we've also got our hands on some of them!
[rtk_adunit_top]
He has recently said: "I started dying my hair at secondary school, when I was about 15, I would like nothing more than to go back to my natural colour now… I do dye my beard…"
He was appearing on Loose Women alongside the big-mouthed Janet Street Porter, who couldn't resist teasing Rylan about his ginger roots, and cheekily asked him: "So what about your pubes?"
Rylan burst into a fit of giggles and shot back: "You know what, I'll show you mine if you show me yours."
[rtk_adunit_middle]
2. He was raised by his mum and grandma
Rylan doesn't like to talk about his father, to the extent that he's not even offered up a name, evidently a result of the fact that – in Rylan's own words – his dad was "never around" when he was growing up.
Instead, says Rylan, he was raised by his mother, Linda, and grandmother, something he revealed in a recent interview when talking about his now-deceased nan's dementia:
[rtk_adunit_bottom]
"It was crippling to see the woman who brought me up along with my mum sitting there unable to string a sentence together."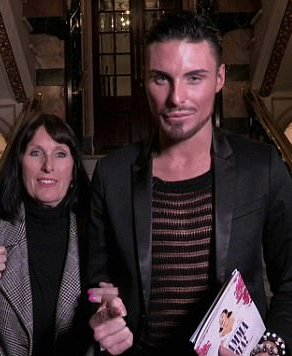 His mother suffers from Chrohn's disease, and in 2017 she spent a six week stint in hospital for treatment.
He said: 'My mum's had Crohn's disease and unfortunately something went wrong, so she's been in hospital for six weeks.'
'They've looked after her so well so I just want to say thank you and to people who have all been watching, she's very, very well, she's home now.
'So we had a very nice Mother's Day yesterday… I'm very, very happy, so good on you, you've really made a bad situation good, so thank you.'
[rtk_adunit_top]
1. His bathroom habits are…unusual
Part of Rylan's appeal, to his fans, has always been an outrageous kind of eccentricity.
A recent confession about his toilet habits, however, goes beyond eccentric into just plain mad.
On an edition of This Morning late last year, it was revealed that Rylan can only go number two if he first strips completely naked. "I think it started as a child", he confessed, adding that his habit of taking off all his clothes first is the reason "why I can only go in my own house".
[rtk_adunit_middle]
They were discussing it during a segment about a Tinder date who got stuck in a window after trying to retrieve a poo that she'd thrown through the gap.
I kid you not. After 15 minutes of trying and failing to get his date out, Liam called the Bristol fire brigade, who eventually managed to free Liam's date, but had to destroy the window in the process.
Liam set up a GoFundMe page to try and retrieve the money needed to replace the window. Fair to say, it go a big response.
[rtk_adunit_end]