Oprah. She is the queen of the talk shows, a true A-lister. Media executive, actress, talk show host, producer, philanthropist. Oprah Winfrey really is the entire package.
She is best known for her talk show, The Oprah Winfrey Show, the highest-rated television show of its kind in history.
Nicknamed "Queen of All Media," Oprah was the richest African American of the 20th century, and North America's first black multi-billionaire.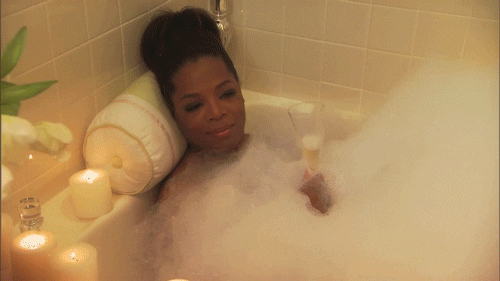 She has also been ranked as the most influential woman in the world. What an accolade.
But her beginnings were quite different. Join us as we count down 22 things you didn't know about Oprah Winfrey…
22. She was born into poverty
[adunit mobile="RTK_dVa8″]
Oprah Winfrey was born in the southern town of Kosciusko in 1954.
Her parents were unmarried and young. Her father, Vernon Winfrey, was a soldier.
[adunit mobile="RTK_wCZW"]
Her mother, Vernita Lee, 18, was a housemaid. They were too poor to buy Oprah any proper clothing.
As she was growing up, other children made fun of the future Queen of television because she was wearing overalls made from potato sacks.
[adunit mobile="RTK_z9hm"]
21. She was abused by her own family
One of the most tragic aspects of Oprah's life is the abuse she endured at the hands of her own family.
[adunit mobile="RTK_dVa8″]
A 19-year-old cousin of Oprah's raped her when she was only 9 years old.
[adunit mobile="RTK_wCZW"]
For several years after this, a family friend and an uncle also molested young Oprah.
She opened up about the experience and other physical abuse in an interview with David Letterman, saying: "I went to a well to get some water and carry it in a bucket. And I was playing in the water with my fingers, and my grandmother had seen me out the window and she didn't like it," she told Letterman.
[adunit mobile="RTK_z9hm"]
"She whipped me so badly that I had welts on my back and the welts would bleed. And then when I put on my Sunday dress, I was bleeding from the welts. And then she was very upset with me because I got blood on the dress. So then I got another whipping for getting blood on the dress."
20. The sexual abuse resulted in Oprah becoming pregnant at a young age
As a result of the sexual abuse, Oprah became pregnant at the age of 14.
[adunit mobile="RTK_dVa8″]
She gave birth to a baby boy, but it died a few weeks later in hospital due to being born prematurely.
[adunit mobile="RTK_wCZW"]
An interviewer suggest that she should name her baby son who died, so she named him Canaan.
"I had a little boy named Canaan," Winfrey reportedly said, not specifying the spelling. "I did have a son. And I named him Canaan because Canaan means new land, new life."
[adunit mobile="RTK_z9hm"]
19. Oprah isn't actually her real name
It's one of the most recognisable names on the planet, but Oprah isn't actually her real name.
[adunit mobile="RTK_dVa8″]
Oprah was actually born 'Orpah,' named after a minor biblical figure.
[adunit mobile="RTK_wCZW"]
Apparently, so many people mispronounced and misspelled her name that Oprah eventually stuck.
Her full name is Orpah Gail Winfrey.
[adunit mobile="RTK_z9hm"]
18. Her first job was as a news anchor
Oprah's first break on TV came when she became a news anchor for Nashville's WLAC-TV back in 1974.
[adunit mobile="RTK_dVa8″]
At 20-years-old, she was setting trends, being the first female news anchor at the channel and also the first female African American anchor.
Two years later and she moved to Baltimore, working as a co-anchor of WJZ's newscast with Jerry Turner.
[adunit mobile="RTK_wCZW"]
Oprah talks about the promotional campaign the channel did to promote her: "I was on the back of buses. I was on billboard. That was the promo on WJZ: 'What is an Oprah?' — done to the tune from 'A Chorus Line.' And [on-camera] people would say things like, 'I don't know. Did you say Opree? Did you say Opry? Did you say Opra? Did you say Opera?'"
"And what happened is that when I arrived, people were expecting this big something. The buildup was so strong. And I'm just a colored girl with a lot of hair sitting next to Jerry Turner, and everybody's like, 'Whaaaaaaaaattttt? That's what an Oprah is? She's not all that?' I could not live up to the hype.'"
[adunit mobile="RTK_z9hm"]
17. She was fired not long afterwards
Despite all the fanfare, her co-anchor, the experienced Jerry Turner, didn't want to work with an inexperienced girl from Tennessee.
[adunit mobile="RTK_dVa8″]
Turner held a lot of sway at the channel, and eight months later, on April 1st 1977, she was fired from her position.
[adunit mobile="RTK_wCZW"]
"The general manager called me upstairs, and I thought it was an April Fool's joke when they told me, 'We have bigger plans for you; we're going to put you on the morning cut-ins,'" she told the Baltimore Sun.
And so she was demoted from her high-ranking position and put on a faceless voice-over gig.
[adunit mobile="RTK_z9hm"]
16. Her talk show life began in 1978
In 1978, Oprah co-hosted a programme called "People Are Talking" on WJZ TV.
[adunit mobile="RTK_dVa8″]
Later on in 1983, she heard of a morning show in Chicago that needed a host.
[adunit mobile="RTK_wCZW"]
As such, she sent in her audition tape, which can be seen below.
Three years after this, she would go on to host her very own "The Oprah Winfrey Show," and this lasted for 25 years.
[adunit mobile="RTK_z9hm"]
15. She has her own production company
Oprah has her own production company. Harpo Productions, which has been operating since 1986.
[adunit mobile="RTK_dVa8″]
Harpo is Oprah spelled backwards, and it is now an industry giant.
[adunit mobile="RTK_wCZW"]
The company's print division produces "O, the Oprah Magazine." It co-owns "The Oprah Winfrey Network," which broadcasts to approximately 82 million homes.
The network hosts shows such as "Oprah's Master Class," "Rachel Ray" and "Dr. Phil."
[adunit mobile="RTK_z9hm"]
14. She owns a horse farm
Back in 2016, Oprah bought a massive 23-acre farm in Montecito, which comes with beautiful views of the ocean.
[adunit mobile="RTK_dVa8″]
It cost the talk show host a staggering $28.8 million and included a 5,000 square-foot home designed by the architect, Cliff May.
[adunit mobile="RTK_wCZW"]
The farm comes with two private wells, horse pens, covered stalls and riding areas.
It is reported that Oprah enjoys horse riding, especially in Hawaii.
[adunit mobile="RTK_z9hm"]
13. Her annual water bill on one house is more than most people make in a year
Oprah owns a multitude of estates, not just the farm in Montecito.
[adunit mobile="RTK_dVa8″]
All the land she owns required a lot of water to keep it looking lush and green.
[adunit mobile="RTK_wCZW"]
According to one source, her yearly water bill is apparently $125,000.
[adunit mobile="RTK_z9hm"]
During the big drought of 2014, Oprah had tanker trucks filled with precious water shipped in to keep the grounds green.
12. A news director wanted to change her name to Susie
In one of her early TV gigs, when she was working in Baltimore, one of the producers wanted to change her name.
We have already said that Oprah had changed her name once, from Orpah to Oprah.
TV execs at the channel thought Oprah wasn't good enough.
They wanted to change her name to Susie, which is obviously much more common.
11. She skipped Kindergarten after writing to her teachers
Oprah is clearly one clever lady, now owning a big media empire.
She demonstrated this ability from a very young age.
Two days after starting kindergarten, she wrote to her teachers saying that: "I don't think I belong here 'cause I know a lot of big words."
The teacher agreed with her and she skipped kindergarten and moved straight into first grade.
10. She was popular during high school
Oprah was a popular girl at High School.
She attended East Nashville High and became an honors student.
Whilst there, she was voted "The Most Popular Girl."
She also joined her High School speech team, which was placed second in the nation in dramatic interpretation.
9. She was almost sent to a juvenile hall for wayward teens
By her own admission, Oprah as a teen was "promiscuous" and "wild."
When she became pregnant at the young age of 14, she was shipped off to her fathers.
It could have been a different story had stayed with her mother.
The plan was to ship her off to a juvenile hall for wayward teens.
8. She won several beauty pageants
We know that Oprah has the brains, but she also has the beauty.
She won several beauty pageants growing up.
These included Miss Fire Prevention in Nashville and Miss Black Tennessee.
Her beauty also radiated on the cover of Vogue, when she shed several pounds to pose for fames photographer Annie Liebovitz for a Vogue magazine shoot.
7. She cancelled her wedding in favour of a spiritual union
Oprah's longterm parter is the American educator and businessman, Stedman Graham.
She began dating Stedman in 1986, the same her that her namesake show was launched.
Six years later, in 1992, Graham proposed to Winfrey in the kitchen of their Indiana home.
However, the marriage never happened. They are still together today, but felt that their relationship was best if they didn't marry.
6. She's credited with creating a new form of media communication
The Wall Street Journal once coined the term "Oprahfication," meaning public confession as a sort of therapy.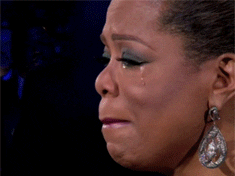 Oprah has confessed very intimate details about weight problems, her love life and sexual abuse.
She will cry alongside her guests as they both talk about their own hardships.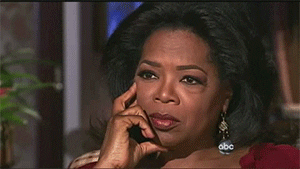 Because of this, Times magazine credits Winfrey with creating a new form of media communication, known as "rapport talk."
5. There is something called the Oprah Effect
Oprah's opinion is highly valued, and there is such a thing called 'The Oprah Effect.'
It refers to the boost in sales that follows any endorsement of a product on the Oprah Winfrey show.
One recommendation from the TV host turned many fashion and lifestyle products into multimillion dollar companies.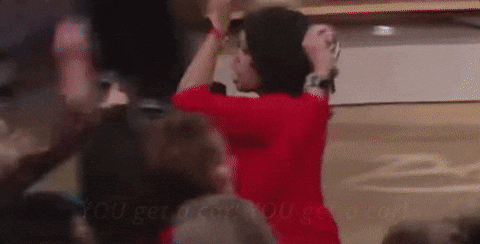 Oprah would promote products she was genuinely interested in, rather than being paid to promote them.
4. She was left bald after her news station sent her for a makeover
Shortly after arriving at her job as a news anchor in Baltimore, she was told she did not have the "right look" for her job.
As such, the station took her to hairstylists and makeup artists to try and make her look more 'T.V friendly.'
"They sent me to a place in New York where they do chi-chi poo-poo makeovers and gave me a French perm."
"A French perm and Negro hair don't mix." In a week, she was left bald and had to wear scarves, since she couldn't find a wig to fit her head. "It was horrible."
3. She has raised a lot of money for charity
Back in 1998, Oprah created 'Oprah's Angel Network,' a charity that supports charitable projects and grants to nonprofit organisations around the world.
The organisation has raised more than $80,000,000.
Oprah has personally covered all admin costs associated with the charity.
This is so that 100% of all of the funds went to charity.
2. She ranked amongst the most generous Americans
In 2004, Oprah became the first person of colour to rank amongst the 50 most generous Americans.
She remained in the top fifty until 2010.
By 2012, she had given away a whopping $400 million to educational causes.
This included sponsoring 100 men through college.
1. Her favourite food is spicy chicken
According to Oprah, when it comes to food, nothing beats spicy chicken from the Chicken Shack in Nashville.
She likes to accompany it with mashed potatoes and horseradish.
In another food-related fact, in 1988 she underwent a liquid diet regime with allowed her to lose 67 pounds in just four months.
However, she put the weight back on two years later.