10 Things You Never Knew About The Goonies
In the 1980s, the Steven Spielberg brand was untouchable. His was the gold standard for popular entertainment: in addition to the classic movies he personally directed in this period, Spielberg also acted as producer on the blockbusters Poltergeist, Gremlins and, perhaps most importantly of all to kids of a certain age, The Goonies.



Produced by Spielberg, written by Gremlins scribe Chris Columbus and directed by Superman's Richard Donner, The Goonies was a perfect storm of family entertainment. And what was only modestly popular then, a 1985 box office sleeper hit and critical smash, has by now become a bona fide cult item.
You guys, here are ten things you never knew about The Goonies.
10. It was Josh Brolin's debut film
Josh Brolin, of Avengers, Sicario and Deadpool 2 fame, has been hard at work in the film industry for more than 30 years at this point.
Now Oscar-nominated and a major player in not one but three Hollywood franchises, it all believe it or not actually started with The Goonies for Brolin, playing the older brother to Sean Astin's Mikey Walsh in what was his big screen debut.
[adunit mobile="RTK_dVa8″]
9. John Matuszak had to spend a ridiculous amount of time in makeup
He may have been used to physical challenges, but even for former NFL star John Matuszak, playing Sloth in The Goonies must have been tasking.
Matuszak had to spend five hours in the makeup chair every day to transform into the deformed Sloth, with Matuszak also having to constantly contend with the nuisance of a remote-controlled mechanical eye.
[adunit mobile="RTK_wCZW"]
8. The One-Eyed Willy skeleton is no prop
Think the skeleton of One-Eyed Willy was just something knocked up by the props department? Think again.
The bones of One-Eyed Willy that we see in the film are real, and they once belonged to a man who died of lead poisoning named Raul Woo.
[adunit mobile="RTK_z9hm"]
7. The Inferno was a life-sized working ship
One-Eyed Willy's ship, like One-Eyed Willy himself, was no product of camera trickery. The Inferno was a real, life-sized working ship built especially for the film over the course of two-and-a-half months.
Once completed, the ship measured 105 feet-long and was so impressive that Josh Brolin cursed upon first seeing it, ruining a take.
[adunit mobile="RTK_dVa8″]
6. Steven Spielberg directed parts of the film
Steven Spielberg didn't just produce and dream up the story for The Goonies, according to those who were there.
Spielberg was, reportedly, and much to the annoyance of official director Richard Donner, an extremely hands-on producer, acting as a kind of co-director and helming a lot of footage himself.
[adunit mobile="RTK_wCZW"]
5. Sean Astin got to keep the treasure map (until he lost it)
Sean Astin was luckier than most kids. Not only did he aged 14 get to play the lead in a Steven Spielberg-produced adventure movie about pirate treasure, but Astin got to take home the film's prized treasure map once filming wrapped.
Unfortunately, the map didn't stay in Astin's possession for long: his mum, thinking it was just an old piece of paper, soon threw the valuable prop in the bin.
[adunit mobile="RTK_z9hm"]
4. There's real blood on that map
Talk about suffering for your art. J Michael Riva, The Goonies' production designer and props man, was initially unhappy with how inauthentic the film's treasure map looked.
To make it camera-ready, Riva 'aged' the map with coffee and, in a final macabre touch, smeared some of his own blood on it.
[adunit mobile="RTK_dVa8″]
3. Ke Huy Quan was forbidden from swearing on-set
Ke Huy Quan, who plays brainbox Data in The Goonies, was under strict instructions from his mother not to curse on the project.
This necessitated a change to the film's script: in the cave scene, as rocks fall from the ceiling, Data yells "Holy S-H-I-T!", Quan spelling the word out as opposed to saying the line as scripted.
[adunit mobile="RTK_wCZW"]
2. A longer version of the film is out there (and there's only one way you'll ever see it)
If you're a child of the 80s, then chances are you've seen The Goonies enough times to know the film inside and out.
What you might not know is that the movie with which you're so familiar isn't the full movie: the uncut version, which includes two scenes trimmed from the theatrical version, isn't available on home video. This rare edition can only be seen occasionally on US television.
[adunit mobile="RTK_z9hm"]
1. A sequence with a giant octopus was deleted from the film
Enormous effort was put into one of those sequences that were removed from the theatrical cut. An action setpiece featuring, yes, a giant octopus, involved the creation of said beast by the special effects department as well as an original song, Eight Arms to Hold You, by Arthur Baker and Cyndi Lauper.
All that's left of the sequence in the theatrical edition is a fleeting mention at the end of the film ("The octopus was really scary!").
It's one of the greatest films of the 1980s and one of the most popular and memorable for anyone who grew up at that time – but whatever happened to the cast of The Goonies? What happened to Chunk and Data, and those rotten Fratellis? Well since the movie, the have all lived pretty varied lives, so lets dive right in!
Let's find out…
Sean Astin – Mikey
Sean Astin played Mikey, the lead Goony and the one who ultimately discovers the remains of One-eyed Willy!
[adunit mobile="RTK_dVa8″]
After The Goonies, Astin continued acting, but only had smaller parts until he was cast as Samwise Gamgee in The Lord Of The Rings Trilogy, playing one of the lead and most critical parts and doing it with amazing talent and emotion. Astin continues to act, recently turning up in Stranger Things.
Jeff Cohen – Chunk
Playing the loveable Chunk, the ever-eating, incredibly clumsy member of the Goonies, they even hand him a map at one point and count to three knowing he will break it for them!
[adunit mobile="RTK_wCZW"]
Cohen appeared in very little after the Goonies, and went on to become an attorney, being the founding partner of Cohen & Gardner, LLP.
Feldman had a very successful career in the 80s, appearing in films ranging from the Friday 13th franchise to Lost Boys, to Gremlins.
[adunit mobile="RTK_z9hm"]
Feldman has continued to stay in the limelight on and off, but is now more focused on his music career and is also a spokesman for PETA who advocate for the abolishment of of animal slavery.
Kerri Green – Andy
Playing Brand's love interest and ultimately becoming Mikey's first kiss, Andy was brought in to the Goonies by accident when she gets caught up in it all. Initially very scared and screamy she eventually becomes a bit harder and holds her own.
[adunit mobile="RTK_dVa8″]
Green went on to appear in a few more projects and appeared on and off TV in to the 2000's but co-founded a film production company, Independent Women Artists, in 1999.
Martha Plimpton – Stef
Andy's friend, Stef is also caught up unexpectedly with the Goonies, but is much tougher than Andy and forms a friendship with Mouth as the movie progresses.
[adunit mobile="RTK_wCZW"]
Plimpton has continued to act, and has also provided some voices for video games, she recently appeared in The Real O'Neals and Hello Again.
Starring in two of the biggest movies of the era – The Goonies and Indiana Jones and The Temple Of Doom, Ke Quan played Data, the Asian lad who loved gadgets and inventions and used them throughout the film, some more successful than others!
[adunit mobile="RTK_z9hm"]
Following the Goonies, Ke Quan appeared in a few more projects, but went very quiet from acting in the late 90s, appearing in one more film in 2002, the Hong Kong movie, Second Time Around.
John Matuszak – Sloth
Playing Sloth, the disfigured Fratelli brother who is locked away out of sight by his family and chained up, he ultimately befriends Chunk and the Goonies and plays  a big part rescuing them at the end! Sloth also bares a striking resemblance to a certain US president (we're looking at you, Donald Trump!).
[adunit mobile="RTK_dVa8″]
Matuszak was a defensive linesman in American Football before he turned his hand to acting. He appeared in a couple more projects, but sadly died from heart failure in 1989.
Playing Mikey's big brother, Brand, Brolin's character is reluctant at first to get involved with the Goonies' adventure, but ultimately becomes an integral part to their success.
[adunit mobile="RTK_wCZW"]
Brolin has gone on to star in a number of big budget projects and  in 2018 was on our screens as Thanos, the biggest, meanest bad guy in the MCU in Avengers: Infinity War!
Robert Davi – Jake
The nastier of the Fratelli brothers, he would even torture poor Sloth with his operatic singing which drove Sloth mad and seemed to be genuinely painful for him to hear!
[adunit mobile="RTK_z9hm"]
Davi continues to act to this day and often appears in many low-budget movies and TV shows, never really hitting the peak or becoming a leading man in his films, though he did play a nasty villain in the Bond film, Licence to Kill.
Joe Pantoliano – Francis
Playing the other Fratelli brother, who is also fairly nasty but seems to be a lot clumsier and weaker than Jake, but maybe slightly smarter (but only slightly!), the two make a formidable pair when together.
[adunit mobile="RTK_dVa8″]
Pantoliano has continued to act and turns up in many films, he also appeared in very well-known movies and shows such as The Matrix and The Sopranos.
Anne Ramsey – Mama Fratelli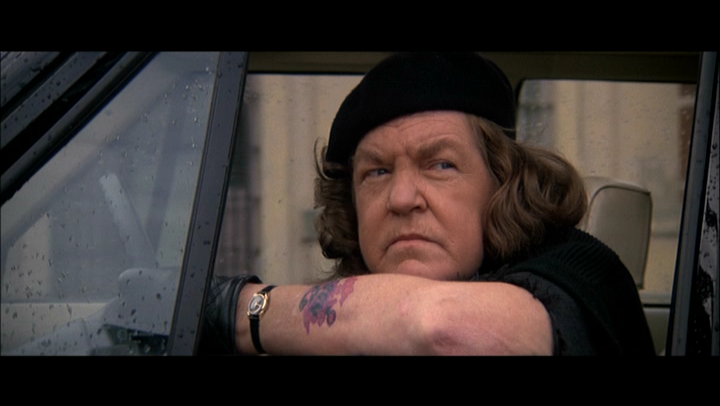 The nasty piece of work who is the brains behind the Fratellis and far nastier than her sons, she has a vicious streak a mile long!
[adunit mobile="RTK_wCZW"]
Ramsey went on to appear in Throw Momma From The Train and Scrooged and was acting until just months before she sadly passing away in 1988.
So has this brought back memories? Did you know already what had happened to the cast of Goonies? Let us know your thoughts in the comments as always!
[adunit mobile="RTK_z9hm"]