Everyone's favourite London-based soap, EastEnders, is now over thirty years old and we've decided to draw up a list of 25 things you never knew about the series in order to celebrate its longevity.
EastEnders has given British audiences some classic TV moments over the years. We've gone from Dirty Den handing Angie divorce papers on Christmas Day to the 'Who Shot Phil Mitchell?' phenomenon.
In the era of online streaming, the London drama still pulls in around 6 million viewers an episode. The recent addition of cast members such as Danny Dyer has boosted the show's popularity even more.
In the list below, we give you a sneak peek behind the scenes of the BBC's flagship soap. Scroll down to find out which actress gets all their clothes from the charity shop, and which central character was only supposed to be on the series for a measly 12 episodes…
10. Emma Bunton auditioned for EastEnders before becoming a Spice Girl
Did you know that Emma Bunton aka Baby Spice auditioned for a part on EastEnders?
[playbuzz-branded]
Before she made it big as a pop star, Bunton read for the part of Bianca Jackson.
Fans of the show will already know how that audition turned out – the role, of course, ended up going to Patsy Palmer.
[adunit mobile="RTK_dVa8″]
That wasn't the last EastEnders heard of Baby Spice, however: Bunton went on to appear as a mugger in a 1992 episode of the series.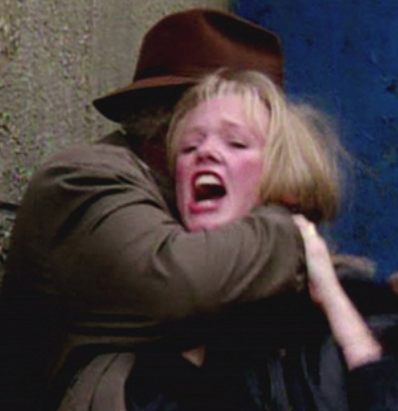 Forgettable bit-parts in The Bill and To Play The King followed Bunton losing the Bianca role, but it was all probably for the best.
Just a few years later, Bunton became a multi-millionaire as part of one of the most successful British girl group acts of all time.
Continued on next page…
9. Dot Cotton's clothes came from charity shops
Dot Cotton, aka Dot Branning, has been making appearances on EastEnders since 1985 (she incredibly continues to do so, despite actress June Brown now being 91-years-old).
Over the past 33 years, Cotton has become an unlikely style icon, catching the attention of style mavens.
[playbuzz-branded]
Dot was once even cited as a catwalk influence during London fashion week, as an example of "London chic".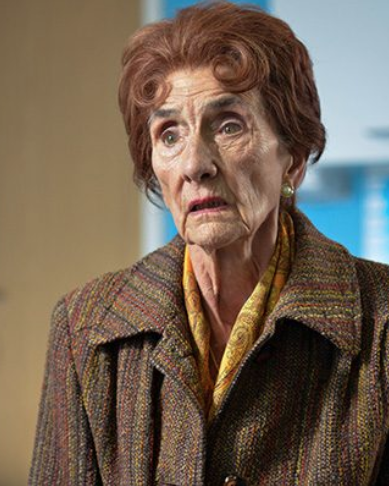 However, you might not know that nearly all of Dot's clothes from charity shops, and that she wears the same dress every Christmas Day.
This dress is the oldest item in the wardrobe department and is basically as old as EastEnders itself.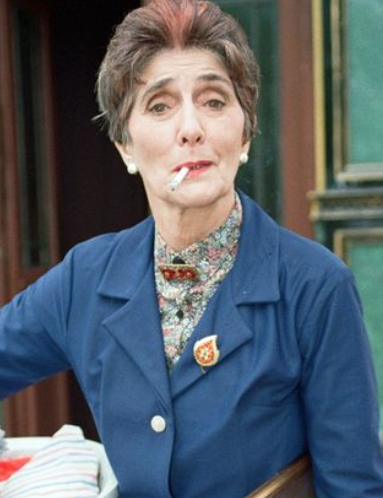 [adunit mobile="RTK_dVa8″]
In 2002 June Brown claimed that most of the costumes in her wardrobe were the same ones given to her when she first appeared on the show way back in 1985.
Continued on next page…
8. Danniella Westbrook struggled heavily with cocaine whilst filming EastEnders
It'll come as no surprise to 'Enders fans, but Danniella Westbrook has revealed that she struggled to film the show during her time on it due to her worsening cocaine addiction.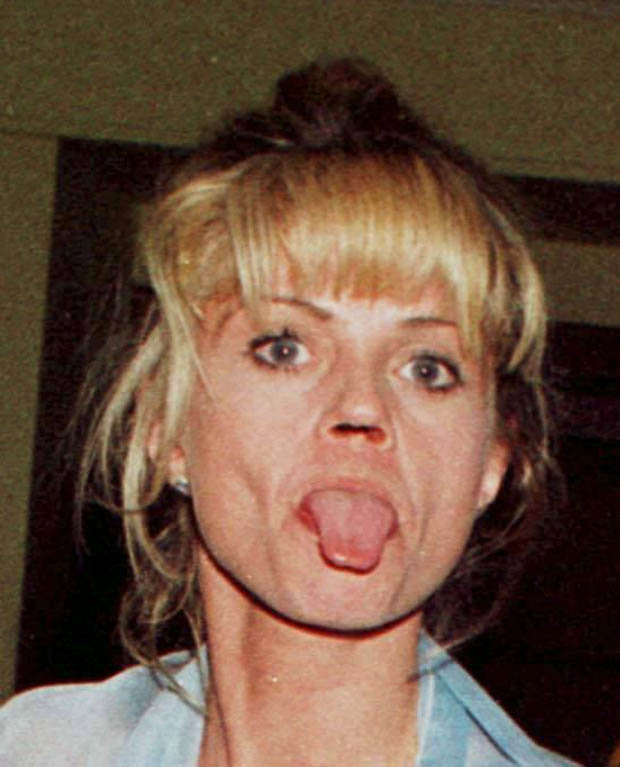 Westbrook has been a regular tabloid fixture ever since 2000, when the actress appeared in public with a missing septum.
[playbuzz-branded]
This was a result of her chronic cocaine addiction, something that began when she first tried the drug aged 14.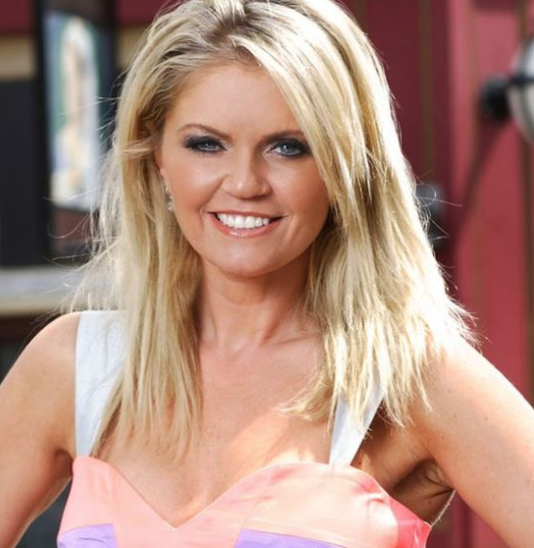 However, according to Westbrook, 1995 marked the year in which cocaine really took hold of her.
During that time she would repeatedly mess up her lines, turn up late to filming and spontaneously fall asleep.
[adunit mobile="RTK_dVa8″]
Westbrook even once passed out whilst stood at the top of the Queen Vic stairs during a take, and was only saved from falling by Ross Kemp.
Continued on next page…
7. Some of the props aren't as real as they look
If you're a regular 'Enders viewer, prepare to have your reality shattered: Albert Square is all just a product of good old TV magic.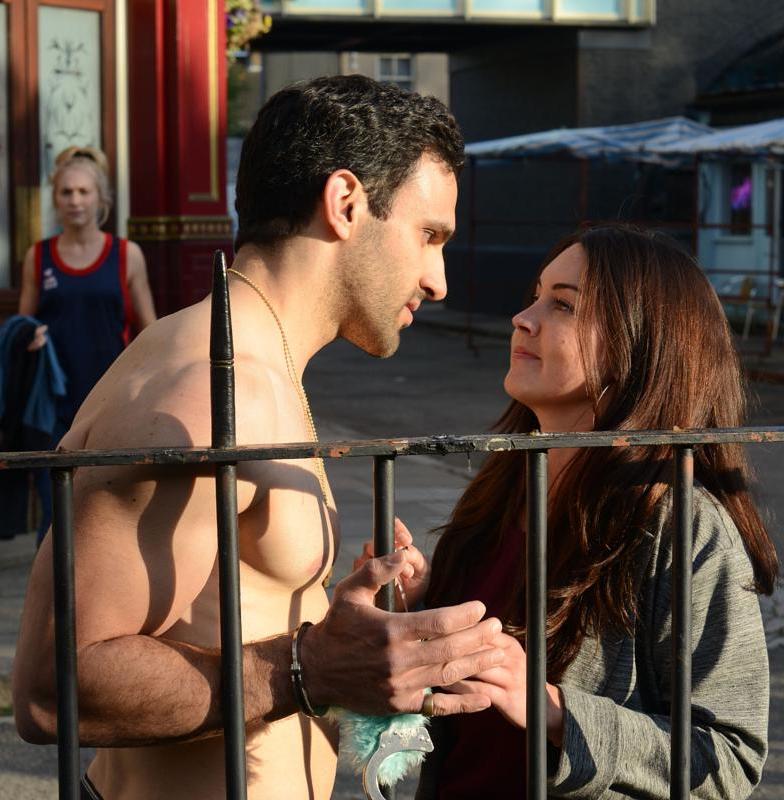 Despite the fact that the railings around Albert Square look realistic, they're actually made from plastic.
[playbuzz-branded]
In fact, they couldn't even support the weight of somebody if any of the actors were to lean on them.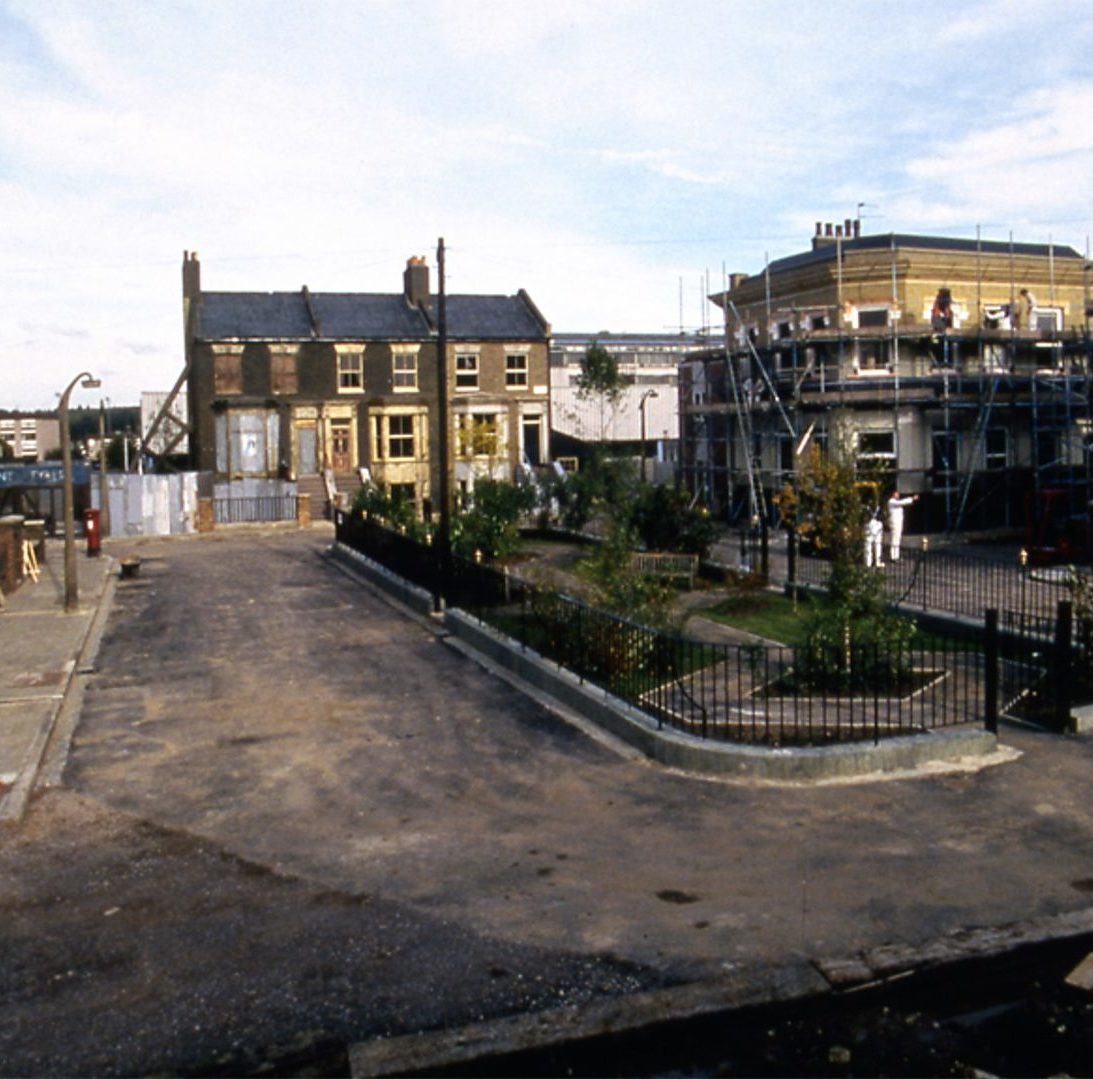 This isn't the only fakery going on behind-the-scenes. Even EastEnder's weather isn't always genuine.
[adunit mobile="RTK_dVa8″]
With the show being filmed sometimes three months in advance of episodes going out, fake leaves and plastic daffodils are placed around the set to give the impression of a different season.
Continued on next page…
6. The drinks aren't real either!
If you think the actors filming inside the Old Vic are able to have a relaxing drink during takes, you're in for a surprise.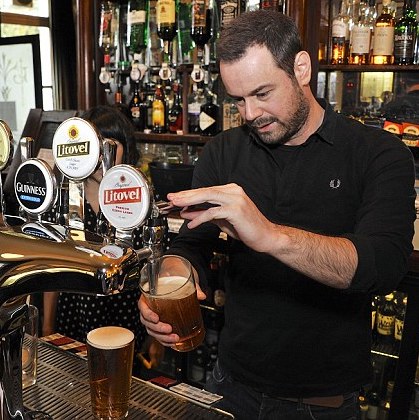 The alcoholic drinks in the Queen Vic aren't as real as they might appear, even though the actors sometimes appear drunk when acting.
[playbuzz-branded]
Some cunning trickery is used to make them look real. For example, water is used instead of vodka.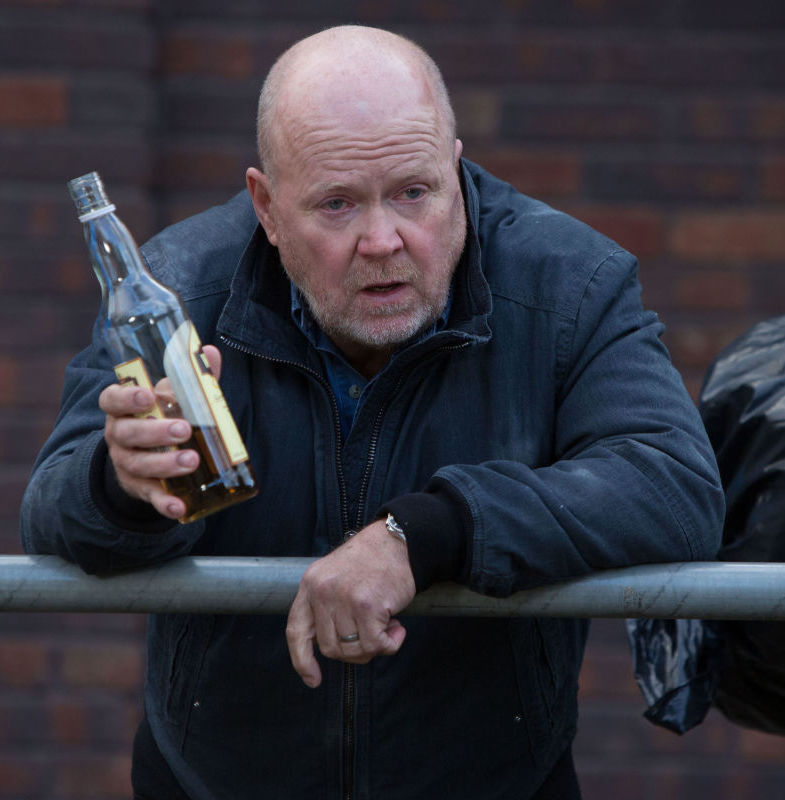 Water with burnt sugar in it is made to look like whiskey, while watered down apple juice can make a convincing white wine.
However, not every drink served in the Queen Vic is faked – some of it is 100% real.
[adunit mobile="RTK_dVa8″]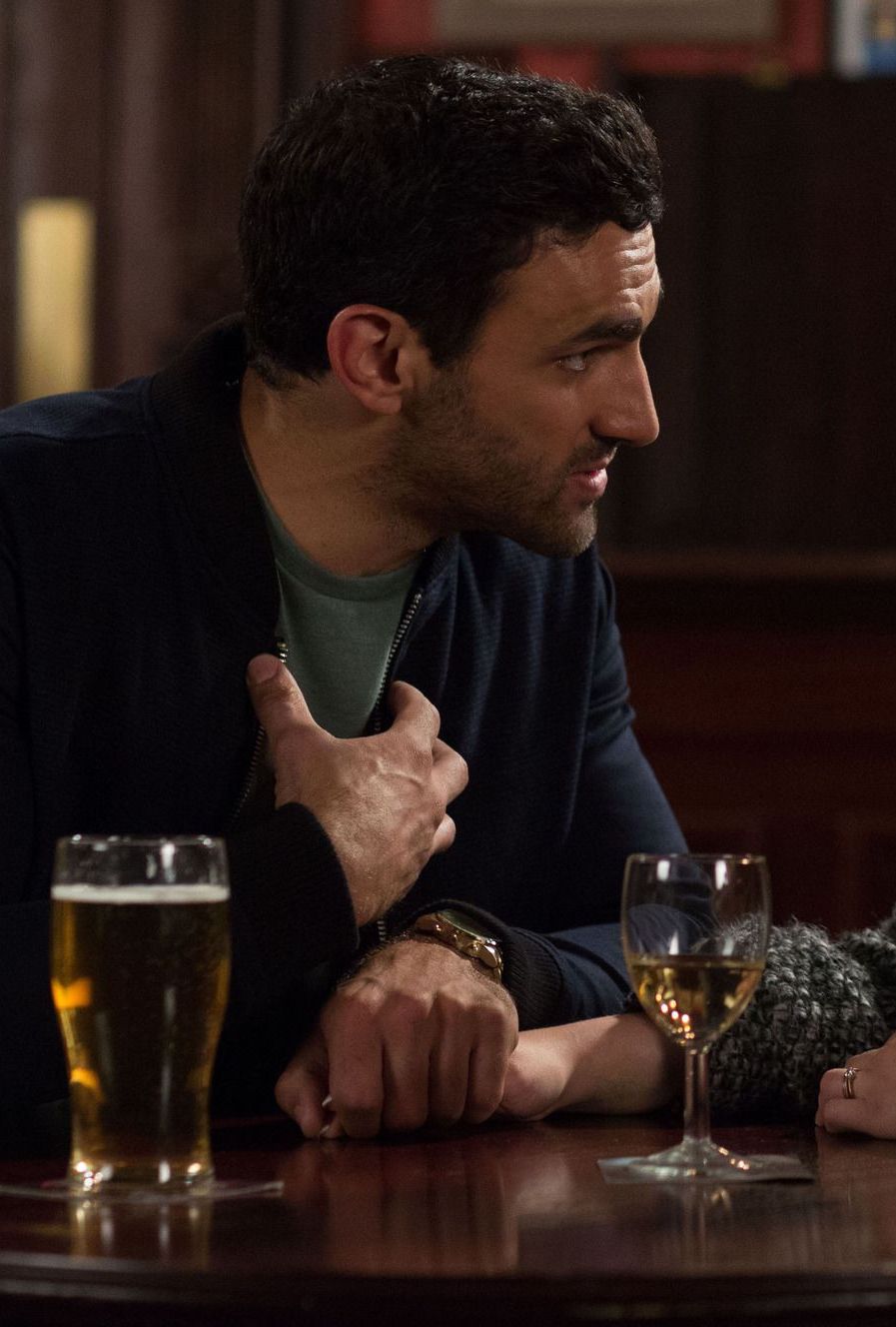 The beer served on the EastEnders set is very real. This is because fake beer isn't as convincing as the real thing.
Continued on next page…
5. The Olympic Park stole Walford's Postcode
Up until 2011, the postal district 'E20′, for Walford, was merely fictitious, an invention of EastEnders' creators.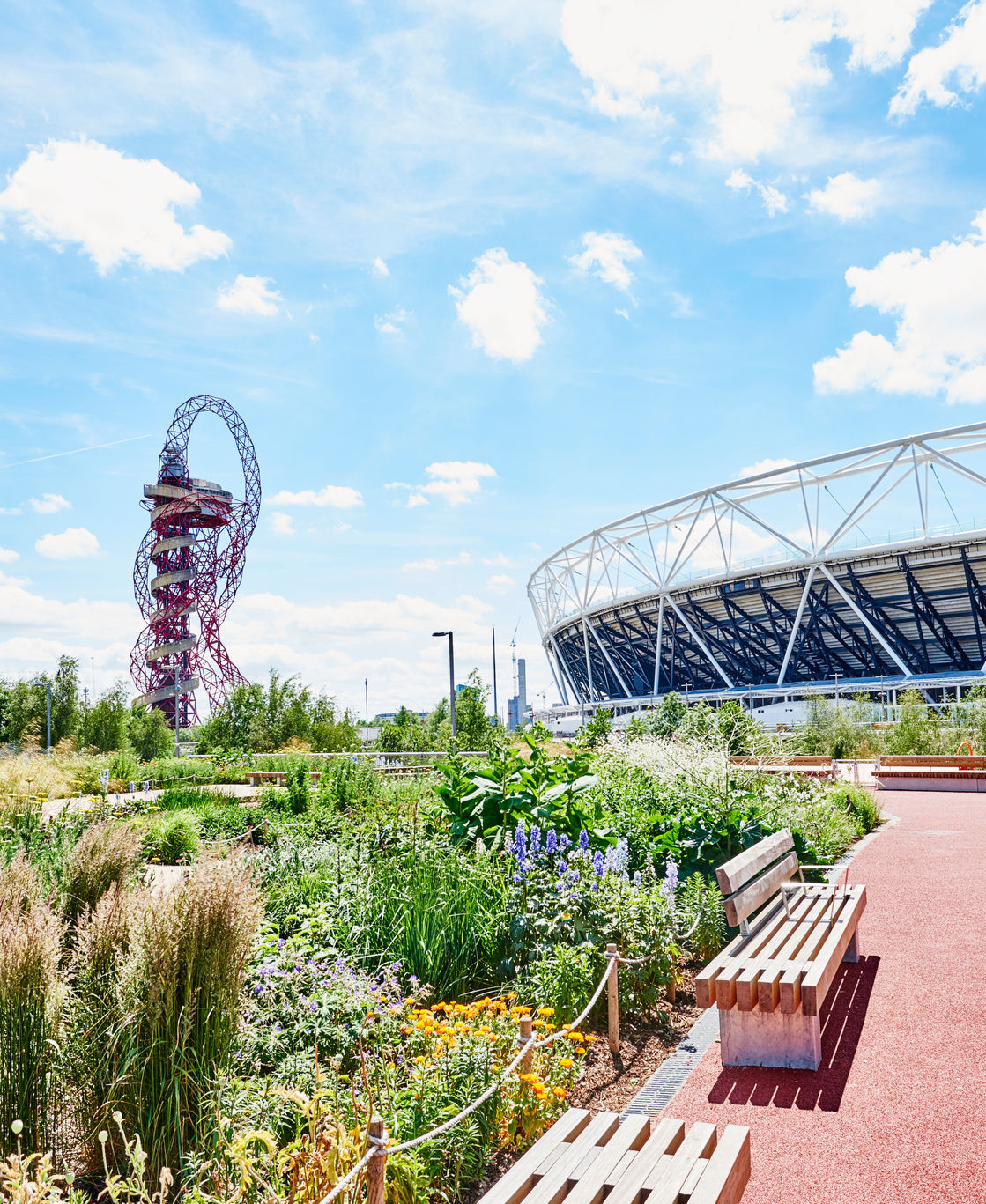 The highest E code that had been allocated was E18, which represented South Woodford.
[playbuzz-branded]
This all changed seven years ago, however, as the 2012 London Olympics approached.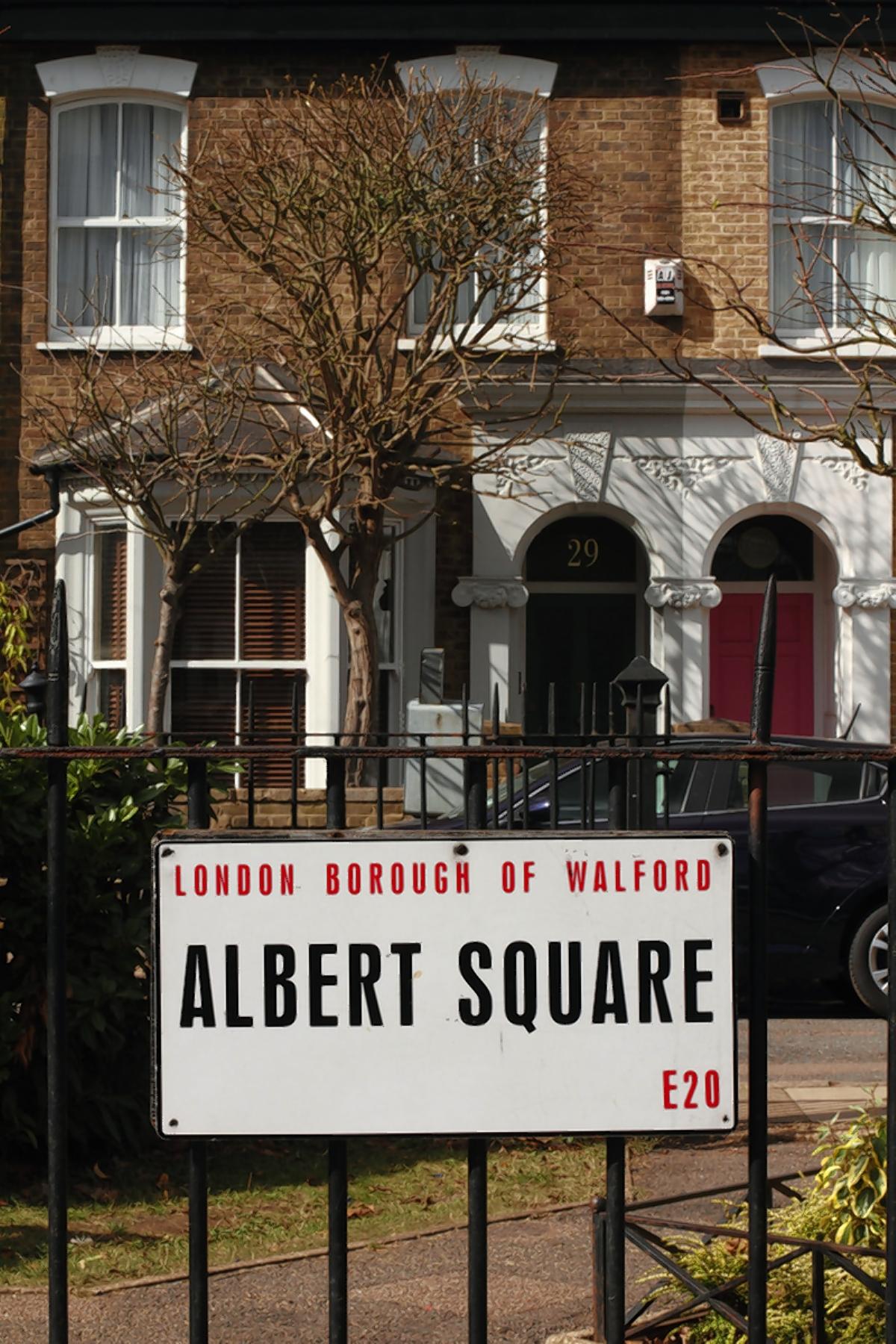 In March 2011, it was announced that the Olympic Stadium and surrounding area would be given E20 postcodes by the Royal Mail.
[adunit mobile="RTK_dVa8″]
This meant stealing EastEnders' fictitious postcode and making it real, Olympic organisers for whatever reason deciding the unused E19 wasn't good enough.
Interestingly enough, EastEnders producers when deciding on E20 33 years ago also declined to use E19. They just thought it sounded 'clumsy'.
Continued on next page…
4. The 'Who Shot Phil Mitchell?' storyline was one of the biggest moments in TV history
When Phil Mitchell was shot on his doorstep in 2001, it seemed like almost the entire country was watching.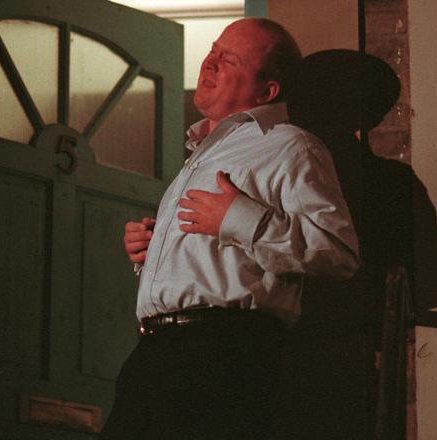 While this wasn't quite true, a huge proportion of the nation did take notice.
[playbuzz-branded]
A whopping 22 million viewers tuned in on 5th April, 2001 to find out that Lisa Shaw, Phil's ex-girlfriend, was the shooter.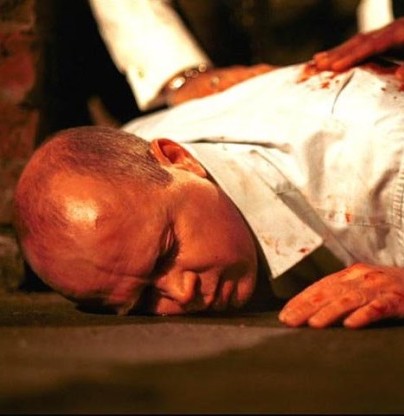 This sparked the third-largest power surge on record (beaten only by the 1990 FIFA World Cup finals and the 1984 climax of The Thorn Birds).
[adunit mobile="RTK_dVa8″]
The Liverpool vs Barcelona UEFA Cup semi-final was even postponed by 15 minutes just to avoid a clash with the popular soap.
The show also made waves in the betting industry: bookmakers William Hill revealed that around 50,000 bets were made speculating who was responsible for the shooting.
Continued on next page…
3. Peggy Mitchell's death warranted a special closing credits
When Barbara Windsor's iconic Peggy Mitchell died in 2016, EastEnders producers decided she needed a unique send-off.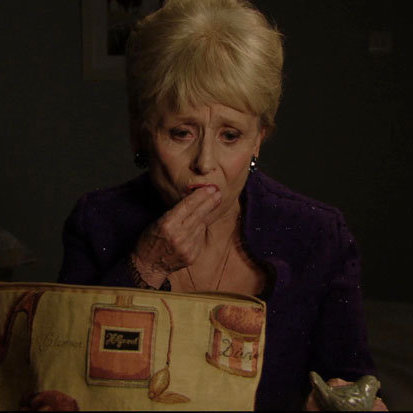 As well as a waking dream sequence that brought Pat Butcher back to life, Peggy also got her own special end credits.
[playbuzz-branded]
Instead of the regular closing credits sequence, the camera pulled up and viewers were treated to an overhead shot of Albert Square as the credits rolled.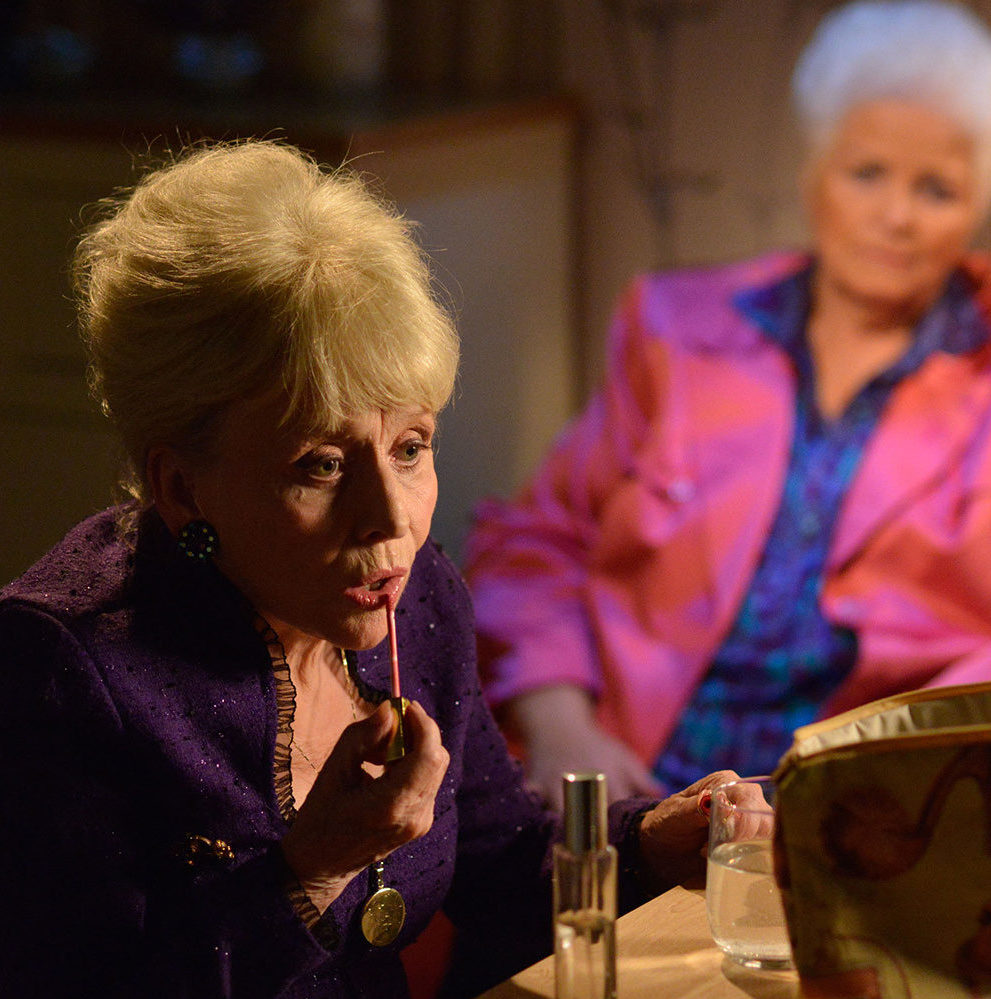 We then cut back to Peggy's room and zoomed in on Peggy's clock, still ticking.
[adunit mobile="RTK_dVa8″]
The clock then stopped ticking when the big hand reached 10 and faded to black.
Unlike anything 'Enders fans had seen before, these final credits for Peggy were seen as a fitting tribute to such a popular character.
Continued on next page…
2. One storyline caused calls to the NSPCC to sharply rise
One of the most popular soaps it may be, but EastEnders isn't always just frivolous entertainment.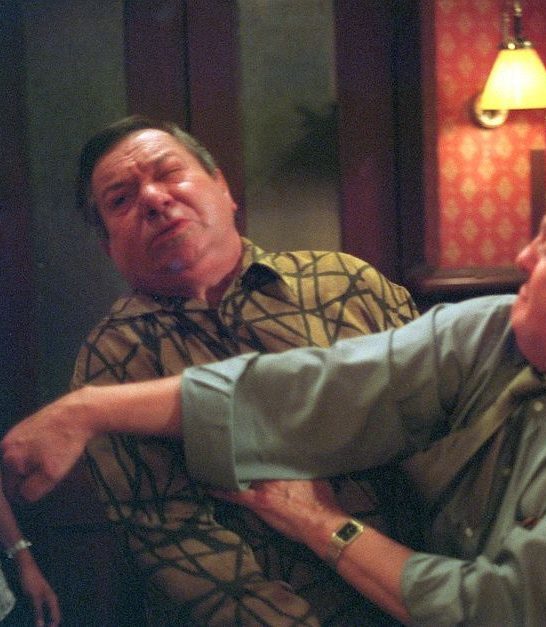 One storyline, concerning Kat Slater and historical child abuse, proved to have a real public impact.
[playbuzz-branded]
The storyline ultimately saw calls to the National Society for the Prevention of Cruelty to Children (NSPCC) go up by 60%.
The show was even praised by the chief executive of the NSPCC for covering the subject in such a direct and sensitive way.
[adunit mobile="RTK_dVa8″]
Michelle Ryan, who played Kat Slater's daughter Zoe in the show, said that it was a "dramatic and serious storyline that needs to be done with the utmost care".
Continued on next page…
1. Three people influenced Barbara Windsor's portrayal of Peggy Mitchell
As good an actress as she is, Barbara Windsor didn't just dream Peggy Mitchell up out of nowhere.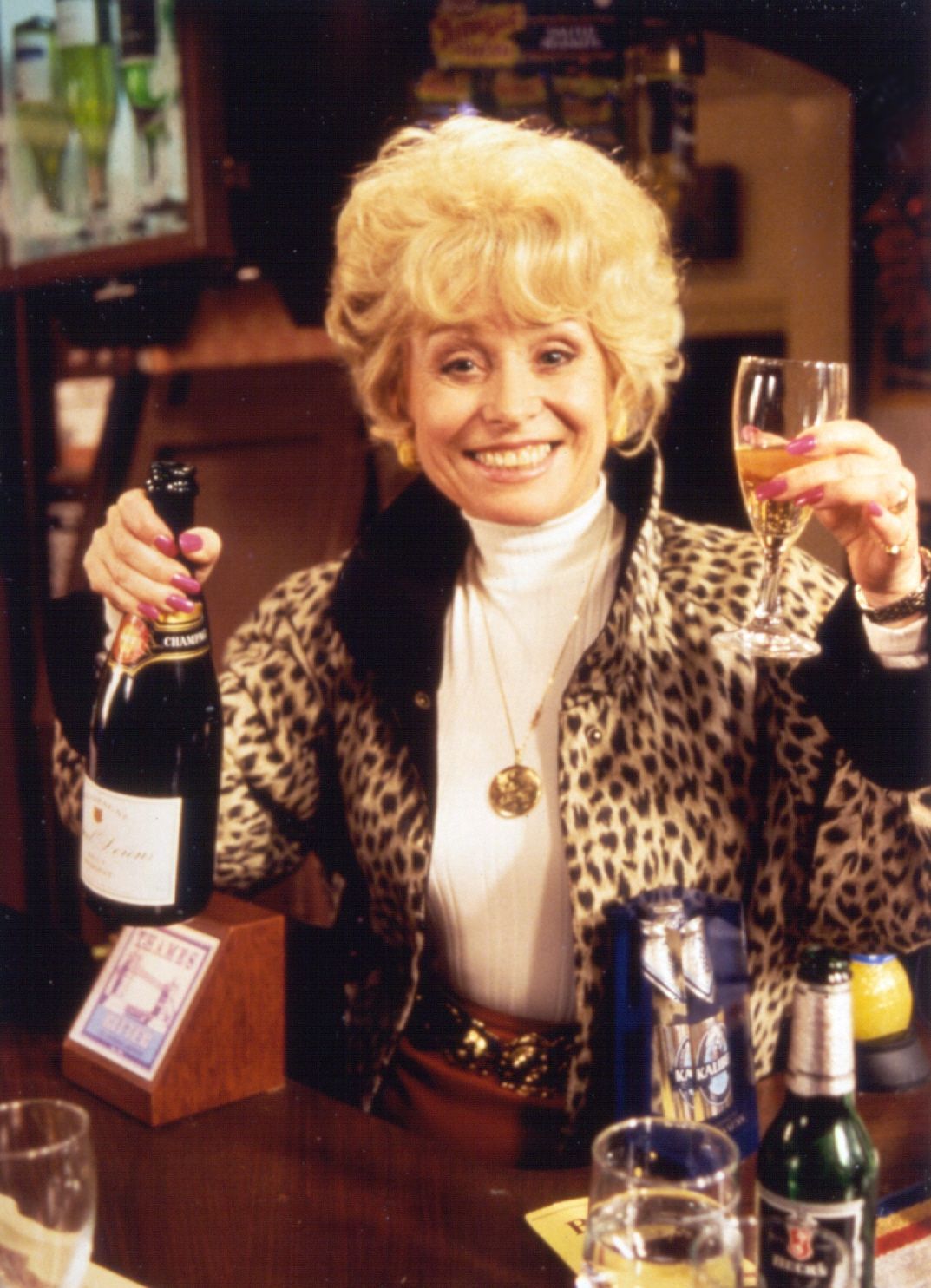 It's been said that three people actually influenced Windsor's portrayal of the Mitchell matriarch.
[playbuzz-branded]
Actor Mike Reid, who played Windsor's on-screen husband Frank Butcher, was one inspiration.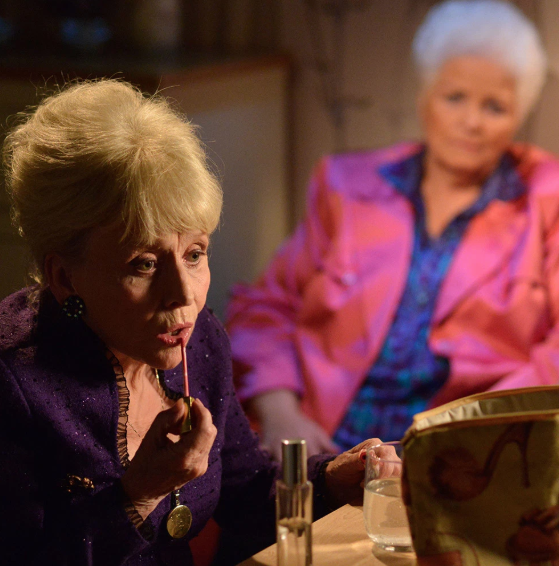 Another inspiration was, Violet Kray mother to notorious East End gangsters the Kray twins.
[adunit mobile="RTK_dVa8″]
Perhaps the biggest influence on Windsor, however, was her own mother, Rose Deeks.