10 Celebrities Who Have Their Own Private Islands
Buying your own private island is definitely a sign that you've made it. Back in the 1970s, Richard Branson was arguably the first famous face to popularise the idea of buying your own exotic island, and since then a whole host of celebrities have joined him. Imagine sailing away to the middle of the ocean and stretching out on your own private sandy beach, cocktail in hand?! It's definitely most people's idea of paradise!



In the article below, we take a look at 10 famous celebrities who have all bought their own private islands. Some of the A listers in question have clearly made the extravagant investment to try and escape the limelight, while others hope to transform their islands into luxury eco-resorts.
The Bahamas seems like the most popular choice for singers and Hollywood stars, but there are other exotic parts of the world that have attracted some very famous faces over the years. Scroll down the article below to find out who treated themselves to a twin island off the coast of Portugal, plus we reveal which famous power couple constructed their own holiday home in the Bahamas.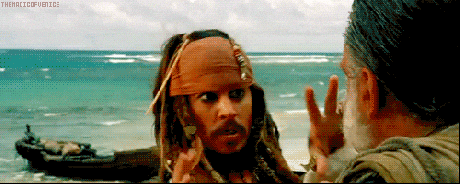 You'll be green with envy after scrolling through this list…enjoy!
10. Leonardo DiCaprio – Blackadore Caye
Leonardo DiCaprio has starred in films such as The Beach and Shutter Island.
So maybe it's no surprise that he decided to get himself a tropical island lined with sandy beaches and palm trees. In 2005, the Oscar winner purchased Blackadore Caye off the coast of Belize for $1.75 million, and since then he's been busy transforming it into an eco luxury resort.
The Belizean government has just approved Leo's development plans for the 104-acre island, and experts predict that once  construction has been finished, the resort will generate over $200 million in revenue over the course of 20 years. Wow! So will you be paying a visit?
It's currently a 6 hour flight from DiCaprio's hometown of Hollywood, and only a one and a half hour jaunt from Miami. The actor and environmentalist wants to turn the island into "the world's leading example of green hospitality".
DiCaprio isn't the only prominent Italian-American to set up camp in Belize. Among his neighbours will be Francis Ford Coppola, the director of The Godfather trilogy.
Blackadore Caye was supposed to open its doors in late 2018, but as of yet there's still no word on when the development will be open for reservations.
9. Shakira – Bonds Cay
Did you know that Shakira has her own private island she can jet off to 'Wherever, Whenever' she wants?
Apparently, in 2011 the Colombian hitmaker teamed up with Roger Waters (of Pink Floyd) and Spanish singer Alejandro Sanz to buy an island in the Bahamas. Bonds Cay is currently worth $13 million and like DiCaprio, Shakira and her fellow owners have big plans for the land.
Shakira wants to turn the island into a carbon-neutral luxury paradise, specifically designed to appeal to wealthy musicians and artists. That leaves us out straight away then…
So what's the attraction of Bonds Cay? It has plenty of white sand beaches (five in total), plus three salt pond lakes and a private cove beach if you really want to be alone.
The island is one of the larger pieces of land on this list – Shakira and her fellow investors currently own 500 acres of lush tropical paradise.
If the eco-resort has already been built then the singer is keeping things very quiet – it's currently unclear whether Bonds Cay is taking bookings from multi-millionaire artists as of yet.
8. Mel Gibson – Mago Island
Mel Gibson has suffered more than a few controversies during his rise to fame.
So it's no wonder he decided to buy his own island to escape all of the press intrusion. Where in the world is Gibson's private retreat then? Apparently the actor bought Mago in 2005 at a cost of $9 million – it's a volcanic island situated within Fiji's Lau Group of islands and therefore it's also very far away from the prying paparazzi.
Mago is a whopping bit of land – at 5,000 acres it's one of the largest private islands in the South Pacific. Gibson has no plans to transform it into some sort of exclusive eco resort either – instead he's known for his simple farming lifestyle whenever he stays on the island.
Gibson actually runs a cattle farm on Mago and has also met with local government representatives to discuss setting up other farming and fishing activities. However, despite the fact that the actor is running a cattle operation rather than a luxury holiday resort, Mago has featured on TV in the past.
Mago appeared in an episode of 30 Rock entitled "Operation Righteous Cowboy Lightning."
The episode features a storyline in which a natural disaster hits the island, but the only victims are Gibson and his guest Jon Gosselin!
7. Julia Roberts – Island in the Bahamas
Julia Roberts has always managed to keep her personal life out of the press.
But it has been rumoured that the actress – who was once known as 'America's Sweetheart' – has bought herself an island in the Bahamas. Not much is known about the land, which is reportedly worth over $6 million.
The actress has managed to keep most of the details under wraps, so it's safe to assume that she's bought the island as a private residence, rather than opening it up to her fellow millionaires.
She's in good company in the Bahamas though – some of her neighbours include Nicolas Cage (see below), Lenny Kravitz and John Travolta.
Above you can check out an image of Roberts' tropical paradise in all its glory.
We can see why she wanted to shell out for the island! And also why she doesn't want anyone trying to visit…
6. Steven Spielberg – Madeira Archipelago
Steven Spielberg must not be too scared about spotting sharks in the water.
Jaws director Steven Spielberg owns an island in Madeira Archipelago off the coast of Portugal. In fact, reports have circulated that the Oscar-winning film veteran has actually purchased two uninhabited islands which are connected by a land barrier.
Spielberg decided to shun the usual celebrity haunts (the Bahamas, Barbados) and instead chose to buy land in the beautiful, pristine seas just off the Portuguese coastline.
The director reportedly bought the islands as a holiday home for him and his family to use when they wanted to spend quality time away from the press. So how does he travel down to Portugal for vacations?
Spielberg is the proud owner of an 86-metre luxury yacht, the Seven Seas, and in 2013 he took the boat on a 30,000-mile trip around the world.
We wonder if he stopped off at the Madeira Archipelago on the way?
5. Eddie Murphy – Rooster Cay
Most people don't realise that funnyman Eddie Murphy actually has his own island retreat.
Murphy purchased Rooster Cay for $12 million all the way back in 2007, the same year that his questionable comedy film Norbit was released. The comedian owns over 6 hectares of pristine tropical land, and what's more, it's only a short boat ride away from Nassau, the capital of the Bahamas.
Murphy is no stranger to the Bahamas though. He also used to own another island in the area called Pearl Cay, so clearly he's fallen in love with the bright blue seas and white, sandy beaches. And who can blame him?!
Nobody is quite sure what Murphy has been doing with the island, so it's probably safe to say that, like Julia Roberts, he's quite happy enjoying a quiet lifestyle and keeping himself to himself.
However, experts say that Rooster Cay is ideally-suited for a luxury development, so who knows what the future holds?
Maybe Murphy will venture into the world of hospitality yet.
4. Nicolas Cage – Island in the Bahamas
Back in 2006, Nick Cage purchased an exclusive island in the Exhuma island chain, Bahamas.
He bought the island for around $3,000,000, and it has plenty of eye-catching features. At 45 acres, the island is full of pristine sandy beaches and even contains a few private coves. It's 85 miles south-east of Nassau, so Cage can be sure that he won't be troubled by cameras or journalists during vacation time.
However, despite the beauty of the island, it looks as though Cage has been looking to sell his property for some time. Although it has excellent fishing waters and plenty of shelter, the actor bought the island completely undeveloped.
That means it barely has any facilities whatsoever, and needs plenty of care and attention to get it fully up to scratch. This might be why the island – which is situated between Lee Stocking Island and Norman's Pond Cay – is currently on the market at $7 million.
If Cage gets someone to meet his asking price, then he'll have made a hefty profit from his original sale.
Instead of flipping houses, celebrities must prefer to flip islands instead.
3. Tim McGraw & Faith Hill – Goat Cay
Tim McGraw and Faith Hill are country music royalty.
So what do you do when you've got more money than you'll ever be able to spend? Buy an island, of course! Like so many of their fellow celebs, McGraw and Hill have splashed out an a dream Bahamas treat for themselves and their family.
The power couple bought Goat Cay back in 2006 and subsequently built a 15,000 sq ft vacation home on their 17 acres of paradise. Their island contains a lookout tower (to spot any nosey photographers approaching) and luxury mooring facilities.
However, despite investing a fortune on the island, it looks as though Hill and McGraw are looking to downsize, because the island is now on the market for $1.2 million.
It's unclear if they've found a buyer, but anyone who does snap up the island will have the perfect base to go out and explore the Exumas.
If only we had a little bit more money saved away…
2. Richard Branson – Necker Island
Sir Richard Branson arguably popularised the idea of celebrities having their own island getaway.
When he was making his first millions, Branson bought Necker in 1978 for only $180,000. Necker had been uninhabited by humans until the late 20th century, until the Virgin boss bought the land and started inviting his celebrity mates round for holidays. Since the late 80s, a host of famous faces have visited Branson's island paradise, including Princess Diana and Nelson Mandela.
Necker is a 30 hectare plot of land situated within the British Virgin Islands, and the resort was designed with a Balinese theme in mind. Branson rents out the island for $62,000 a day; the complex can house up to 34 guests and also has mooring facilities for luxury yachts.
Necker has suffered its fair share of misfortune over the years. In 2011, the Great House burned down while actress Kate Winslet was staying on the island. Then in 2017, most of Necker was destroyed by Hurricane Irma.
At the time, Branson stated: "I have never seen anything like this hurricane. Necker and the whole area have been completely and utterly devastated."
Fortunately, most of the structures had been repaired by April 2018.
1. Johnny Depp
And last but not least, everybody knows that veteran actor Johnny Depp is the proud owner of his own island hideaway.
Depp was filming the first Pirates of the Caribbean movie when he discovered the beauty of Little Halls Pond Cay in the Bahamas. He promptly snapped up the island for himself, like any good movie star would.
The actor reportedly paid $3.6 million for Little Halls Pond Cay in 2004, and he's certainly made the most of his island retreat. It contains six beaches, two of which are named Gonzo and Brando, in honour of his mentors Hunter S. Thompson and Marlon Brando.
The rest of the beaches are named after members of his family. The actor married Amber Heard in February 2015 and hosted a raucous 'wedding weekend' party on the island after the ceremony. Depp travels to and from the island on his yacht ,the Vajoliroja.
On his decision to buy the island, Depp simply stated:"I don't think I'd ever seen any place so pure and beautiful. You can feel your pulse rate drop about 20 beats. It's instant freedom."
What do you think of these celebrity islands? Let us know in the comments section below!