Magnum, P.I. was one of the most popular shows of the 80s. The role of Navy SEAL-turned-private investigator Thomas Sullivan Magnum IV turned Tom Selleck into a sex symbol, always pictured with a beer in hand, or driving around in his Ferrari with a host of beautiful women; something damned manly, whatever the case may have been.
Magnum was often joined on his cases by his old Navy buddies T.C. (Roger E. Mosley) and Rick (Larry Manetti), while butting heads with Higgins (John Hillerman), the prudish custodian of the luxurious beachfront estate where Magnum lives as an indefinite guest.
Tom Selleck was perfectly cast as the title character, and it's hard to imagine anyone else being able to bring the same kind of charisma to the role. So let's take a look back at the classic 80s show Magnum, P.I. with some incredible facts that you probably didn't know…


25. The show takes in place in Hawaii because CBS wanted to keep its Hawaii Five-0 production facilities open
Magnum, PI offered audiences a weekly glimpse into a glamorous, idyllic world thanks to its choice of setting.
[rtk_adunit_top]
The gorgeous Hawaiian locations – and, of course, the Aloha state's influence on Magnum's taste in shirts – were key to the show's popularity.
However, the plan hadn't always necessarily been for Magnum, PI to take place in Hawaii.
[rtk_adunit_middle]
This decision came about due to the end of long-running cop show Hawaii Five-0 in 1980.
TV network CBS had opened a production facility in Hawaii specifically for this show, and would have had to close it down.
[rtk_adunit_bottom]
In order to keep the Hawaii unit open, it was decided that Magnum, P.I. would be shot there in Hawaii Five-0's place.
24. John Hillerman reprised his Higgins role in a series of commercials for macadamia nuts
As well as giving leading man Tom Selleck a star-making role, Magnum, P.I. was also a big deal for supporting actor John Hillerman.
[rtk_adunit_top]
Hillerman portrays Higgins, the uptight British groundskeeper of the Robin Masters estate, where Magnum lives in the guest house.
It may come as a surprise that Hillerman, who was 48 when the series began, was in fact a born-and-bred Texan.
[rtk_adunit_middle]
Hillerman became so closely identified with the upper-class Englishman routine that he continued to play this role outside of Magnum, P.I.
Most notably, Hillerman essentially played Higgins in a series of TV commercials of Mauna Loa Macadamia Nuts.
These commercials also played on the Hawaiian setting of Magnum, P.I. with which Hillerman was associated.
[rtk_adunit_bottom]
Hillerman retired from acting in 1999, and passed away in 2017 at the age of 84.
23. Selleck's busy film career meant he wasn't always available to shoot full episodes
Tom Selleck had been a relative unknown when Magnum, P.I. made him one of the most popular actors on television almost overnight.
[rtk_adunit_top]
This small-screen success quickly meant that Selleck was soon highly in-demand for big screen work as well.
In between seasons of Magnum, P.I., Selleck made such movies as High Road to China, Lassiter and Runaway.
[rtk_adunit_middle]
Most famously, Selleck joined Steve Guttenberg and Ted Danson (a one-time Magnum, P.I. guest star) in Three Men and a Baby, the biggest box office hit of 1987.
As a result of this success outside of the show, Selleck was so busy that he wasn't always available to shoot full episodes.
[rtk_adunit_bottom]
Because of this, some Magnum episodes centred entirely on secondary characters like Rick, T.C. and Higgins.
22. There were crossover episodes with Murder, She Wrote and Simon & Simon
Selleck's Thomas Magnum was, of course, just one among a number of notable small-screen crime fighters in the 80s.
[rtk_adunit_top]
The Magnum show runners cashed in on the character's popularity by having him cross over with two other notable shows of the era.
Most famously and unexpectedly, there was a two-episode story in 1986 which crossed over Magnum, P.I. and Murder, She Wrote.
[rtk_adunit_middle]
Selleck guest starred in one Murder, She Wrote episode, whilst Angela Lansbury's Jessica Fletcher returned the favour.
Before that, Magnum, P.I. had a similar two episode crossover story with detective series Simon & Simon in 1982.
[rtk_adunit_bottom]
The makers of Magnum, P.I. hoped to do more such crossovers with The Equalizer and The Rockford Files, but these didn't happen.
21. There was almost a Quantum Leap episode in which Sam 'leaps' into Magnum
After Magnum, P.I. ended in 1988, series co-creator Donald P. Bellisario launched another hit series, Quantum Leap.
[rtk_adunit_top]
Much as Magnum had made a star of the hitherto unknown Selleck, Quantum Leap elevated Scott Bakula to fame (although not to quite the same degree).
The show's revolutionary sci-fi premise saw Bakula's Dr. Sam Beckett travel through time, literally 'leaping' into the bodies of strangers at different points in history.
[rtk_adunit_middle]
Because of the connection with Magnum, P.I., the writers on Quantum Leap at one point considered an audacious crossover.
The idea was that Sam Beckett would leap into Magnum himself – and reportedly Tom Selleck, John Hillerman and Roger E. Mosley were all approached and agreed to appear.
[rtk_adunit_bottom]
However, for whatever reason this Magnum, P.I./Quantum Leap crossover sadly failed to come to pass.
20. The eighth season was only made because fans were so outraged by Magnum being killed off in season seven
By the end of Magnum, P.I.'s seventh season in April 1987, both Tom Selleck and the producers agreed it was time to move on.
[rtk_adunit_top]
Selleck's film career was taking off, and while he appreciated everything playing Magnum had done for him, he was ready to do other things.
To this end, it was agreed that the show would be wrapped up once and for all by having Magnum die in the season seven finale, Limbo.
[rtk_adunit_middle]
The episode (co-written by Selleck himself) went so far as to show a comatose Magnum in a heavenly dream sequence, eventually accepting his fate and moving on.
The fans, however, were mortified. They couldn't accept the show concluding on such a down note, and demanded Magnum be brought back.
[rtk_adunit_bottom]
Reluctantly, Selleck and the producers agreed to make a shortened, 13-episode eighth season in which Magnum awakens from his coma, ties up loose ends, and ultimately bows out in a more hopeful, open-ended fashion.
19. Guest character Luther Gillis was supposed to get his own series
Several episodes of Magnum, P.I. feature another detective from St. Louis, named Luther Gillis.
[rtk_adunit_top]
The character was introduced in 1983 episode Luther Gillis: File No. 521, and was portrayed by actor Eugene Roche.
Roche was a veteran actor, equally adept at comedy and drama, and the makers of Magnum, P.I. liked his style.
[rtk_adunit_middle]
The idea was that the introduction of Luther Gillis would pave the way for the character to be given a TV series of his own.
However, executives at network CBS were not taken with the character, and would not give such a show the go-ahead.
[rtk_adunit_bottom]
Nonetheless, Roche would reprise the role of Luther Gillis in four further episodes of Magnum, P.I. between 1984 and 1988.
18. The show grew out of an abandoned pilot in which Selleck played 'Tom Boston'
In 1979, the year before Magnum, P.I. went to series, Tom Selleck appeared in a pilot for a slightly different show.
This pilot episode, since released as a made-for-TV movie, was entitled The Chinese Typewriter.
[rtk_adunit_top]
The most immediately obvious difference with Magnum, P.I. is that Selleck plays a character named Tom Boston.
Additionally, the pilot set up what would have been more of a two-hander show, Selleck appearing alongside James Whitmore Jr. as Jim Kilbride.
[rtk_adunit_middle]
Otherwise, the set-up was much the same, with Selleck and Whitmore playing private investigators in Hawaii.
The Chinese Typewriter even features the very same beachfront estate which would be used as Robin's Nest in Magnum, P.I.
[rtk_adunit_bottom]
However, it was agreed that the pilot didn't totally work, so the concept was revised as a star vehicle for Selleck alone.
17. Selleck had to turn down playing Indiana Jones because of his Magnum commitments
In 1979, Selleck auditioned for what would have been his first major movie role: Raiders of the Lost Ark.
[rtk_adunit_top]
Director Steven Spielberg and writer-producer George Lucas were both keen to cast an unknown as their new hero Indiana Jones.
After a long audition process, Spielberg and Lucas decided Selleck was their man and offered him the part, which the actor happily accepted.
[rtk_adunit_middle]
However, just as reports hit newsstands announcing Selleck as the hero in the new film from the makers of Star Wars and Jaws, CBS stepped in.
CBS still had Selleck under contract; the Magnum, P.I. pilot had already been shot, and the network decided to go ahead with the series. Selleck attempted to have his schedule adjusted to allow him to do both, but when this failed he was forced to drop out of Raiders of the Lost Ark.
[rtk_adunit_bottom]
This cleared the way for Harrison Ford to play Indiana Jones: but, in a sadly ironic twist, a 1980 writers' strike meant that production on Magnum, P.I. had to be delayed three months, meaning Selleck would have had time to make the movie after all.
16. Selleck was so tall, Ferrari had to modify Magnum's car especially
Physically, Tom Selleck is a good fit for the tall, dark and handsome archetype – not least because at his peak he stood at 6'4″ tall.
[rtk_adunit_top]
This may have made him a great choice to play a hero, but it did pose a problem as far as the use of luxury sports cars went.
In its standard form, the Ferrari 308 GTS was uncomfortable for the actor to drive as it didn't provide enough room for his statuesque build.
[rtk_adunit_middle]
To this end, the vehicle had to be specially modified to fit Selleck better, with padding removed and seats taken out.
This was the reason why Magnum does not drive a Porsche, as the producers had originally intended; at that time, the car manufacturer refused to make any such modifications to their vehicles.
[rtk_adunit_bottom]
Ferrari were more accommodating – and this proved a good move, as the exposure provided by Magnum, P.I. pushed their sales up.
15. The show didn't get its iconic theme tune until episode nine
Magnum, P.I. is famed for the boisterous, rock-driven theme song that plays over the opening credits.
This wasn't always the Magnum, P.I. theme music, however. Go back to the earliest episodes, and the title score is very different.
[rtk_adunit_top]
Back in the first episodes of the show, it had a lighter, jazzier theme with a more 70s feel, composed by Ian Freebairn-Smith.
Credit: Kyle Espeleta/FilmMagic/Getty Images
This was used over the titles of the first eleven episodes – but the producers realised it didn't set the right tone for the exciting, action-driven show, and hired composer Mike Post for a fresh approach.
[rtk_adunit_middle]
The new theme which Post and collaborator Pete Carpenter came up with was used during the show and over the end credits from episode eight onwards, and became the opening theme from episode 12.
Post's score was deemed a better fit, and became an essential element of Magnum's energetic, masculine appeal. It would open every episode from that point on.
Mike Post is one of the most prolific TV composers of them all, responsible for the memorable theme tunes of many enduring small screen hits.
[rtk_adunit_bottom]
Post's other credits include The A-Team, Hill Street Blues, Quantum Leap, The Rockford Files, NYPD Blue and Law & Order.
14. Robin Masters is voiced by film legend Orson Welles
Not unlike Charlie of Charlie's Angels, a key figure in the world of Magnum, P.I. is one whose face we never see: Robin Masters.
[rtk_adunit_top]
Masters is a best-selling romantic adventure novelist, who we learn has taken inspiration from the exploits of Magnum in his books.
By way of showing appreciation for this, Masters allows Magnum to stay in his luxurious Hawaiian holiday home and drive his Ferrari, much to the chagrin of the estate's manager, Higgins.
[rtk_adunit_middle]
Masters is heard, but not seen, in six episodes of Magnum, P.I. – and in the first five of these, he's voiced by the legendary Orson Welles.
Credit: Jacques Langevin/AP
The massively acclaimed actor, writer and director of Citizen Kane and other classics, Welles was happy to take such small voiceover roles by the 80s; infamously, his last film role was the voice of Unicron in Transformers: the Movie.
[rtk_adunit_bottom]
After Welles died in 1985, the final 'appearance' of Robin Masters was instead voiced by actor Red Crandell.
13. The show's original concept was far closer to James Bond, but Selleck refused to do it
Thomas Magnum became a well-loved character thanks to his salt-of-the-earth, casually dressed everyman qualities.
[rtk_adunit_top]
However, if producers had used the original script for the Magnum, P.I. pilot episode, written by Glen A. Larson, things would have been significantly different.
Larson's first draft presented Magnum as a far more debonair figure, in the spirit of James Bond. Plus, not unlike Bond, Magnum relied heavily on outlandish gadgetry.
[rtk_adunit_middle]
Donald P. Bellisario recalls, "it was not the best script I'd ever read. It was a rip on 007. It was about a guy, a private eye named Magnum who was ex-CIA who lived in a house on a cliff, and he had this ferocious killer dog… and he would fly hang-gliders with machine guns on the wings."
A thoroughly unimpressed Tom Selleck reportedly told Larson, "I'll pound roofing nails before I shoot this." To this end, Bellisario persuaded Larson to let him rewrite it as a more down-to-earth, relatable concept in line with Selleck's wishes.
[rtk_adunit_bottom]
Bellisario dug out an abandoned project of his own entitled H.H. Flynn, about an easy-going private detective, and heavily rewrote Larson's script incorporating elements of this – and the Magnum, P.I. we know today was born.
12. Richard Attenborough inspired the character of Higgins
Series co-creator Donald P. Bellisario had no problem devising the characters of Magnum, T.C. and Rick, but he also knew that Magnum needed an antagonist of sorts.
[rtk_adunit_top]
He didn't want the character to be a villain, but rather someone for Magnum to frequently be at loggerheads with despite them essentially being on the same side.
This is what Higgins became – and Bellisario was inspired to create the character after watching an old performance by Richard Attenborough.
[rtk_adunit_middle]
The film in question was 1964's Guns at Batasi, in which Attenborough portrays Regimental Sgt. Major Lauderdale, a man torn between his orders and his morals.
Bellisario felt that this stiff-upper-lipped English gentleman sensibility would be the perfect foil for the more informal, All-American Magnum.
[rtk_adunit_bottom]
It was at Bellisario's insistence that John Hillerman was cast in the role, although the network were at first unconvinced, feeling a born Englishman would have been a better fit.
11. Frank Sinatra had his last major acting role on the show
Credit: Silver Screen Collection/Archive Photos/Getty Images
Magnum, P.I.'s popularity meant that it rarely had much difficulty attracting big name talent for guest appearances.
[rtk_adunit_top]
Without a doubt the single biggest name they ever had on Magnum, P.I. was legendary actor and singer Frank Sinatra.
Ol' Blue Eyes guest starred in 1987 episode Laura, as a retired cop hunting down the men who murdered his granddaughter.
[rtk_adunit_middle]
Originally there had been hopes that Sinatra would reprise the role in later episodes, but scheduling conflicts prevented this.
Aside from briefly playing himself in episodes of Who's the Boss? and Daddy Dearest, Sinatra never acted again afterwards – although he did get one major movie offer around the same time.
[rtk_adunit_bottom]
As hard as it may be to believe, Sinatra was the first actor offered the lead in Die Hard, but the then-72-year-old star said he was "too old and too rich" to make such a movie.
10. CBS didn't approve of the show's darker moments
Magnum, P.I. is remembered as a broadly family-friendly show, produced at a time when TV was far less permissive regarding harsher, adult-oriented content.
[rtk_adunit_top]
Magnum however did at times venture into territory which, for the time, was considered fairly dangerous.
For one, network CBS were immediately uncomfortable with the references and occasional flashbacks to the Vietnam War.
[rtk_adunit_middle]
The first episode of season three, Did You See the Sun Rise?, sparked controversy by showing a vengeful Magnum gun down an unarmed KGB agent in cold blood.
Later, in 1987 episode Laura, which guest-starred Frank Sinatra as an ex-cop hunting down the killers of his granddaughter, it is strongly implied that the murdered child had also been raped.
[rtk_adunit_bottom]
While this envelope-pushing content didn't always go down well with the network or the sponsors, it did help ensure that Magnum, P.I. was one of the most critically acclaimed shows of its era.
9. Selleck almost reprised the role in a Magnum, P.I. movie
Magnum, P.I. came to an end in 1988, after eight seasons and 162 episodes.
[rtk_adunit_top]
However, it was hoped at first that this wouldn't spell the end once and for all for Thomas Magnum.
There had been plans for Selleck to reprise the role in a feature film spin-off, which might in turn have become a series.
[rtk_adunit_middle]
The idea was that the movie would see Magnum return to his former home of the US Navy, sending him on all-new high stakes adventures.
This big screen take on the small screen hero was to be written by no less than Tom Clancy, best-selling author behind the Jack Ryan series.
[rtk_adunit_bottom]
However, after Magnum, P.I. was cancelled in part because of falling ratings, there were doubts that the movie would prove a big enough box office draw, and the plug was pulled.
8. Eva Longoria almost played Magnum's daughter in a TV sequel
28 years after Thomas Magnum hung up his Aloha shirt for good, we almost got a sequel series.
[rtk_adunit_top]
The planned series was entitled simply Magnum, and was set to centre on the daughter of Thomas Magnum.
Credit: Matt Winkelmeyer/WireImage
Desperate Housewives star Eva Longoria was poised to play the role of Lily 'Tommi' Magnum, who has followed her father into the P.I. business.
[rtk_adunit_middle]
The character of Lily had been introduced in the original series, played in five episodes by child actress Kristen Carreira.
Longoria was also set to be a producer on Magnum, although it's not known if there were plans for Tom Selleck to be involved.
[rtk_adunit_bottom]
However, for reasons unknown this female-centred sequel to Magnum, PI failed to get off the ground.
7. It was recently rumoured that President Obama bought the Robin Masters estate
Credit: Michelle Obama
The location for the Robin Masters estate, referred to on the show as Robin's Nest, was a real beachfront property in Waimanalo.
[rtk_adunit_top]
In 2015, rumours emerged that President Barack Obama (then approaching the end of his second term) might have bought the estate.
Credit: Courtesy Photo
The matter was pondered heavily by the press at the time, as Obama grew up in Hawaii and continued to vacation there with his family.
[rtk_adunit_middle]
The property was purchased by an LLC with links to the Obama Administration, leading to speculation it had been bought for the President himself.
In fact, it turned out the property had been bought for $8.7 million by Marty Nesbitt, a close friend and associate of the President who formerly served as Treasurer.
[rtk_adunit_bottom]
Much to the sorrow of Magnum, P.I fans, the original mansion that served as Robin's Nest was demolished in 2018.
6. The series was rebooted in 2018
After the 2016 sequel attempt failed, an outright reboot of Magnum, P.I. was launched by CBS in 2018, with Jay Hernandez in the title role.
The show's pilot episode was directed by Justin Lin of the Fast & Furious series, giving some indication of the tone they were going for.
[rtk_adunit_top]
As in the original, Hernandez' Magnum is ex-Navy, drives a red Ferrari and wears Aloha shirts – but (gasp!) he doesn't have a moustache.
The reboot's other main deviation from the original series is the fact that Higgins is now a woman, played by Perdita Weeks.
[rtk_adunit_middle]
This new take on Magnum, P.I. has proved popular, with three seasons produced to date.
Original T.C. and Rick actors Roger E. Mosley and Larry Manetti have both made guest appearances on the reboot, as new characters.
[rtk_adunit_bottom]
Tom Selleck has stated that he has no intention of following suit, however, feeling this would detract from his original take on the title character.
5. The show's creators were also responsible for Knight Rider, Airwolf and other TV hits
Credit: Ron Galella – WireImage/Giulio Marcocchi – Getty Images
Magnum, P.I. was co-created by writer-producers Glen A. Larson and Donald P. Bellisario.
[rtk_adunit_top]
Between them, Larson and Bellisario were responsible for the most popular TV shows of the 80s.
In 1984, Bellisario created another beloved action series, Airwolf, an espionage thriller centred on the hi-tech helicopter of the title.
[rtk_adunit_middle]
Bellisario went on to create the aforementioned Quantum Leap, plus 90s legal drama JAG and the still-ongoing NCIS.
Co-creator Glen A. Larson, meanwhile, had previously been responsible for Battlestar Galactica, Buck Rogers in the 25th Century and BJ and the Bear.
[rtk_adunit_bottom]
Afterwards, Larson (who passed away in 2014) would create another of the biggest 80s shows of them all, Knight Rider, as well as the less enduring but still beloved Manimal and Automan.
4. Magnum wears a Detroit Tigers cap because Selleck himself is such a big fan
In real life, Tom Selleck is a big fan of the Detroit Tigers baseball team.
[rtk_adunit_top]
At the actor's insistence, this was also made part of Thomas Magnum's character.
Most notably, Magnum is frequently seen wearing a Tigers baseball cap, with the distinctive 'D' for Detroit.
[rtk_adunit_middle]
There was even an episode planned that would be filmed in Detroit, where the Tigers would win the World Series.
Although this didn't happen, they did manage to get a couple of Tigers players to appear on the show in guest appearances.
[rtk_adunit_bottom]
Selleck himself was born in Detroit; we're told this is also true of Magnum, although the character was raised in Virginia.
3. The show is packed with luxury vehicles
On top of the Hawaiian locations, the Aloha shirts and Selleck's iconic moustache, there was one more key component of Magnum, P.I.'s iconography.
[rtk_adunit_top]
That's right – we're talking about the red Ferrari 308 GTS which Magnum races around the roads of the island.
Of course, the perpetually cash-strapped Magnum is simply borrowing the car from ever-absent millionaire Robin Masters.
[rtk_adunit_middle]
While the Ferrari is easily the best remembered of Magnum, P.I.'s vehicles, it was by no means the only eye-catching mode of transportation in the show.
We also had Higgins' Audi 5000, a GMC Jimmy and a Jeep Cherokee XJ. The producers were obviously big car aficionados!
[rtk_adunit_bottom]
And let's not forget T.C.'s helicopter, a Hughes 500D, made distinctive by the signature striped logo of T.C.'s Island Hoppers tour company.
2. Tom Selleck and John Hillerman both won Emmys and Golden Globes for the show
As well as proving a hit with audiences in the US and worldwide, Magnum, P.I. also went down well with critics.
[rtk_adunit_top]
Tom Selleck and John Hillerman both received considerable acclaim for their work on the series.
Credit: Getty Images
In 1982, Selleck and Hillerman were respectively nominated in the Best Actor and Best Supporting Actor in a TV Drama categories at the Golden Globes, and Hillerman won.
[rtk_adunit_middle]
Selleck would be nominated in the same category a further two times before finally scooping the Golden Globe on his fourth nomination in 1985.
Credit: Ron Galella, Ltd./WireImage
At the Primetime Emmys, Selleck was named Outstanding Lead Actor in 1984, whilst Hillerman won Outstanding Supporting Actor in 1987.
[rtk_adunit_bottom]
By the end of the show's run, Selleck totalled out at seven Golden Globe nominations and five Emmy nominations, whilst Hillerman had five nods at Golden Globes and four at the Emmys (including their wins).
1. The show was praised for humanising Vietnam veterans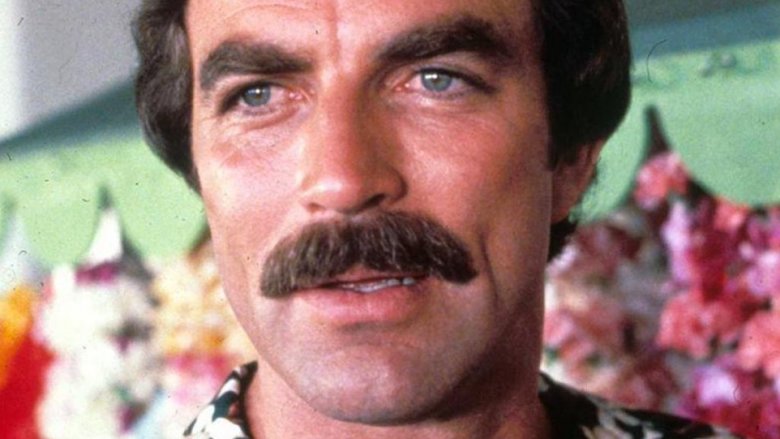 The impact of the Vietnam war was still very raw with Americans when Magnum, P.I. first appeared on air.
[rtk_adunit_top]
In much of popular culture, men who served in the controversial conflict were typically presented as damaged goods.
A famous example would be John Rambo of First Blood, the 1972 novel filmed in 1982 with Sylvester Stallone.
[rtk_adunit_middle]
Thomas Magnum is also a Vietnam veteran – but, by contrast with many other such figures, he is a well-balanced human being with a grip on reality and a clear sense of right and wrong.
While Magnum, PI occasionally explored the horrors of warfare, Magnum and his fellow veterans Rick and T.C. were never dehumanised because of it. This portrayal of Vietnam veterans as well-adjusted people went down well with audiences and critics.
[rtk_adunit_end]