Nobody puts Baby in a corner…
Except the Florida Police Department, that is. One Dirty Dancing fan recently found out that she wasn't above the law after getting drunk, visiting her local wine shop and trying to re-create a scene from the iconic film in front of bemused onlookers.
24-year-old Cindy Barrientos didn't quite end up having the 'time of her life' when she was arrested by local law enforcement for causing a public disturbance due to her love for Dirty Dancing.
Officers were called to a Total Wine store in Jensen Beach, Florida after a particularly bizarre phone call from the manager. They reported that two women were drunk and "trying to re-enact a scene from the movie Dirty Dancing" in their shop.
The press still haven't managed to establish exactly which scene was being acted out but we really hope it was the iconic 'lift' scene.
Apparently the two women "were believed to be intoxicated and causing a disturbance."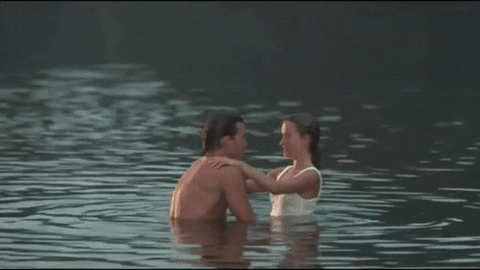 Staff at the wine shop repeatedly refused to service them when they tried to purchase alcohol and the manager eventually asked them to leave. However, the women attempted to re-enter the store and decided to try their hand at some performing arts in the process.
One of the women was escorted out of the building whilst Barrientos was charged with disorderly intoxication. She was found in her car with bloodshot eyes after consuming a number of drinks and became belligerent towards the officers on the scene.
If this particular news story has brought back fond memories of Dirty Dancing, then why not check out our article on 21 things you might not have realised about the iconic movie?
Just make sure you don't have a glass of wine or two whilst reading it then try and invade your local off-licence…