Barbadian superstar Rihanna became a pop sensation pretty much overnight and was a firm-favourite on everyone's playlists in the early to mid 00's. She has achieved so much within her career, that it's hard to believe the singer is only 31.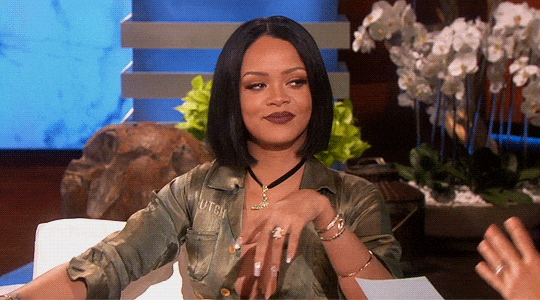 Her image has certainly changed over the years and ultimately became one of the best-known faces in the world. She's had smash hits with hits like 'Umbrella' and been involved in a turbulent relationship with R&B artist, Chris Brown.
Here are 8 things you probably didn't know about Rihanna – some of which are bound to shock you.
20.  She had a bit of a fight with Topshop
Although many young girls are eager to shop in Topshop at the weekend to grab the latest fashion staples, Rihanna wasn't too impressed with the high-street store and faced a legal battle with them in 2013.
She was furious at the fact that the store has used her face as a print on their t-shirt.
Rihanna and Topshop ended up having to go through courts to sort the issue out.
Luckily for the singer, the High Court went in Rihanna's favour and claimed Topshop were in the wrong for selling the tee.
They said it could lead customers to believe that Rihanna had authorised the sale of the top in their stores.
The courts even went as far as to say Topshop's move had caused a damage in loyalty to the singer and her own merchandising had taken a real drop in sales as a result.