It was one of the most popular films of the 1980s!

First Blood is the 1982 American action film co-written and starring Sylvester Stallone as John Rambo, a troubles and misunderstood Vietnam war veteran. He needs to rely on his combat and survival senses against the abusive law enforcement of a small town.
The film is based on a book of the same name, and it is the first instalment of the Rambo series. ]
It was released in the United Stated on 22nd October, 1982. It opened to largely mixed reviews, but turned out to be a box office success grossing over $125.2 million.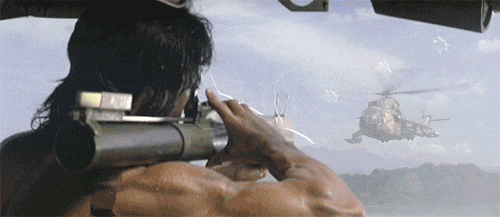 Its success spawned a franchise consisting of three sequels, all of which we co-written and starred Stallone as the titular Rambo.

There was also an animated series, comic books, novels and a Bollywood remake.