I'm sure there are thousands of women (and men), who would name Dirty Dancing as one of their favourite ever films.
Advertisement
It's the kind of feel-good film that you could watch on a rainy, depressing Saturday evening, and immediately be swept away into the sensual arms of Johnny and Baby.
Advertisement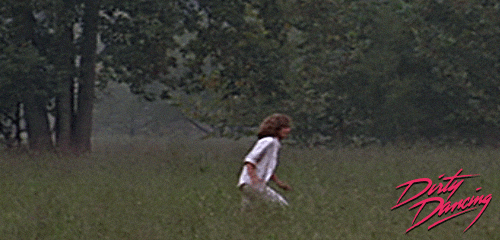 It's also one of the most iconic 1980s films of all time, still standing up today and still being sent-up in many modern films and TV shows, and as they say, imitation is the most sincere form of flattery.
Advertisement
The 1987 American romantic drama and dance film was written by Eleanor Bergstein and directed by Emile Ardolino.
It starred Patrick Swayze and Jennifer Grey in the lead roles and featured Cynthia Rhodes and Jerry Orbach.
Advertisement
The film began its life as a low-budget film by a new studio, Vestron Pictures but went on to become a box office hit.
As of 2009, the film had earned more than $214 million worldwide, which is incredible!
It was the first film to sell more than a million copies on home video. Impressive!
Advertisement
The Dirty Dancing Soundtrack, created by Kimmy Ienner, generated two multi-platinum albums and multiple singles, including the classic "The Time of My Life," which won the Golden Globe and Academy Award for Best Original Song.
The film's popularity led to a 2004 sequel called Dirty Dancing: Havana Nights, and a stage version which has had sellout performances across Australia, Europe and North America.
Advertisement
Jennifer Grey has since talked about that famous lake scene, and how cold it was.
In an interview she said: "I remember swimming in the lake was very, very, very cold. You have to be really young and hungry to get in water that cold for that long. It was not good.
Advertisement
"I remember thinking: 'Can you die if your nipples explode?' It just didn't feel healthy to be in that water."
Swayze has also weighed in on the scene by saying: "It was horrifyingly, hypothermically cold in that lake, and we filmed that scene over and over," he wrote in his autobiography.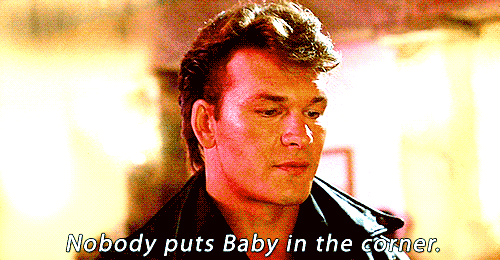 "And despite the fact that Jennifer was very light, when you're lifting someone in water, even the skinniest little girl can feel like 500 pounds."
Advertisement
Grey also says how Patrick Swayze was hiding awful pain during filming of the famous lake-lift scene.
Swayze had turned down dance roles because of a knee problem. It was so bad, it threatened to end his Broadway career altogether.
Advertisement
In his autobiography, released after his death from pancreatic cancer, Swayze wrote about how it was sometimes difficult to work with his costar.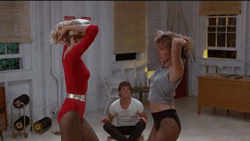 "We did have a few moments of friction when we were tired or after a long day of shooting."
Advertisement
"She seemed particularly emotional, sometimes bursting into tears if someone criticised her. Other times, she slipped into silly moods, forcing us to do scenes over and over again when she'd start laughing."
In 2017, a made-for-TV remake was released but failed to like up to the original's charm and received negative reviews from critics.
The reboot has only one and a half stars on movie site IMDB, despite starring 'Little Miss Sunshine's' Abigail Breslin as Baby and 'Will and Grace's' Debra Messing as Mrs Houseman, who's role was significantly expanded from the original.
Advertisement
The new ending in particular didn't go down well with audiences.
Although fans likely assumed that Johnny and Baby didn't actually end up together in the long run, seeing it on screen was a whole other issue.
In the new version, Frances attends 'Dirty Dancing: The Musical,' a broadway show choreographed byhnny based on a book she wrote surrounding the events of the film.
Advertisement
Despite Frances' faith in Johnny encouraging him to pursue a stage career, the pair are not an item, with Frances showing up to the performance with her husband and daughter.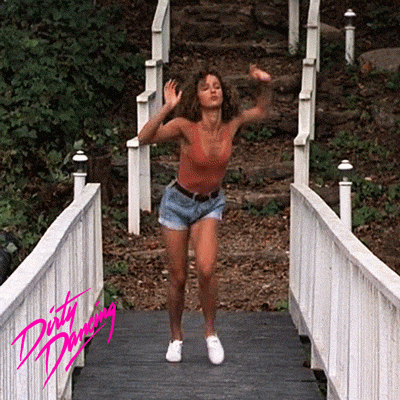 However, the original will always be a classic, even though Jennifer Grey admitted she thought it would be a flop also.
How closely did you pay attention when watching this classic 80s film?
Advertisement
You're about to find out, because here are '23 Things You Probably Didn't Know About Dirty Dancing'. How many of them did you spot when watching it?
Advertisement
1. Baby's Mum's Hair Changes Colour
When Baby's family drive into Kellerman's you can see the back of the mum's head, and her hair is clearly blonde, even though for the rest of the film it is red.
Advertisement
This is because the actress playing her mother had to be changed after filming had already begun.
The role was originally offered to Lynne Lipton, but she became ill during the first week of shooting and had to leave the film.
Kelly Bishop took over the part, which would go on to be one of her most memorable roles – the other being matriach Emily Gilmore in early 2000's TV dramedy 'Gilmore Girls.'
Advertisement
Like Grey, Bishop also thought the movie wouldn't be a success, as they thought the title was "a little weird."
She said: "They actually called it 'dirty dancing,' that kind of dancing. But we all thought that they were just trying to do something a little exploitive and trick people into coming to see it because they thought it would be light porn or something like that."
Advertisement
2. Grey And Swayze Did Not Get Along During Filming
Grey was initially not happy about the choice of actor to play Johnny, as she and Swayze had difficulty getting along on a previous film where they starred together called 'Red Dawn'.
Advertisement
The dance tests they performed together were so good that she accepted the choice, but initial cooperation between the two leads soon faded, and apparently they were often 'facing off' before filming a scene.
They also supposedly refused to talk to one another outside of takes, and she found his habit of playing pranks on the cast annoying.
Still, in 2016 Grey spoke fondly of her former co-star in an interview with The Hollywood Reporter, seven years after his death.
Advertisement
"He was a great dancer and he was fearless," she said. "His fearlessness with my fearfulness…together was like a marriage where you have two opposites."
"He'd do anything and I'd be scared to do anything."
Do you think that this came across in the finished film?
Advertisement
3. The 'Crawling' Scene Was Spontaneous
Did you spot that the famous scene where Baby and Johnny crawl towards each other was performed spontaneously?
Of course you did.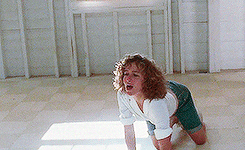 Known as the "Lover Boy" scene, it follows the steamy night between the pair in Johnny's cabin. The song they're lip-syncing is 'Love is Strange' by Mickey and Slyvia.
Advertisement
It was actually taken during a rehearsal, as the pair crawled around the floor as a warm-up exercise. However, the director loved the action so much he made it part of the film.
Isn't it amazing how improvised moments like this in film are often the ones that stick most in the memory because they seem so natural?
Advertisement
4. Extras Are Frozen In Time
After Johnny leaves Baby standing on the porch of her family's cabin, if you look closely into the background you see two people waiting for their cue before they start walking.
5. Swayze Was Unhappy During The 'Arm Tickling' Scene
When filming the famous scene where Johnny trails his fingers down Baby's arm, Grey could not stop giggling.
Advertisement
Advertisement
There's video evidence proving that Swayze found Grey's behaviour extremely annoying, but anyone who hates being tickled knows how hard it is to keep a straight face!
Goodness knows how they made it look sensual in the finished film! Although, when you have a face like Patrick Swayze, any expression is sexual.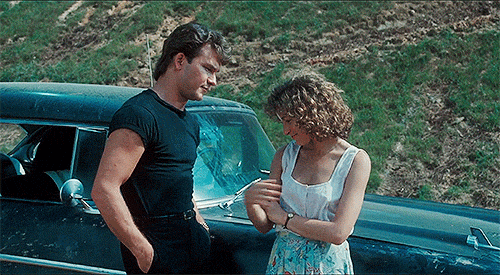 He said of the scene: "I was on overdrive for the whole shoot – staying up all night to do rewrites, squeezing in dance rehearsals, shooting various scenes – and was exhausted a lot of the time. I didn't have a whole lot of patience for doing multiple retakes."
Advertisement
Like the Lover Boy scene, improvised moments like this proved to be some of the film's best and most memorable.
Advertisement
6. The Trees In The 'Water Dancing' Scene Were Spray Painted
The scene where Baby and Johnny are dancing in the water was shot in October, meaning that it was freezing and leaves were brown and falling from the trees.
Because of this they had to spray paint the leaves, but if you watch closely you can still see some falling to the ground.
The famous lake scene was also filmed in a totally different State of America!
Advertisement
Whilst most of the exterior and cabin scenes were filmed in Virginia, the famous lake scene was filmed in North Carolina. As already mentioned this was mid-October, the reason there are no proper close-ups of the actors is because they were so cold their lips were blue!
Advertisement
7. Swayze's Trousers Did Some Strange Things…
Bizarrely, during the last dance scene, Patrick Swayze has rather dusty trousers in one shot, and perfectly clean ones in the next.
And during a fight earlier in the film, his belt magically does itself up!
His hair also does some strange things. During the last dance scene of the film, Patrick Swayze jumps down from the stage and the hair on his forehead which was completely dry before is suddenly soaking wet.
Advertisement
And He Liked Taking Off His Jacket. 
When Johnny is done giving his speech about how wonderful Baby is, he finishes, walks to the side of the stage, puts down the microphone stand and takes off his jacket.
Advertisement
However, in the very next shot, he puts down the microphone stand and takes off his jacket once again!
8. Jennifer Grey Had Some Rather Obvious Costume Changes
If you were paying close attention you will have seen that, whilst the colour of Baby's outfits are similar, some are much darker than the others.
Advertisement
9. You Can See Their Positional Marks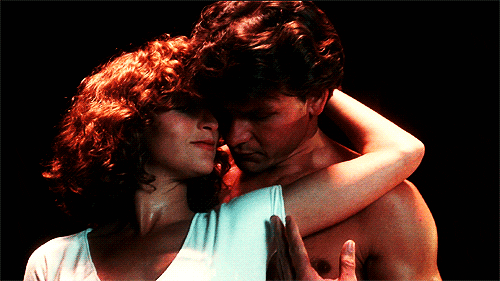 After Johnny and Baby do their dance at the end of the film and Baby's dad stops them, you can clearly see the marks where they are supposed to stand.
Advertisement
However, this kind of thing is kind of cool, too, as it gives an insight in to how these things are done – these days they would simply be removed digitally in post-production.
10. It Contains 'The Most Romantic Quote Ever'
Did you spot which of Dirty Dancing's lines was the most romantic? An article by the Daily Mail put it at No.1 for the most romantic movie quote ever.
Advertisement
This was for Baby's line "I'm scared of walking out of this room and never feeling the rest of my whole life the way I feel when I'm with you."
Advertisement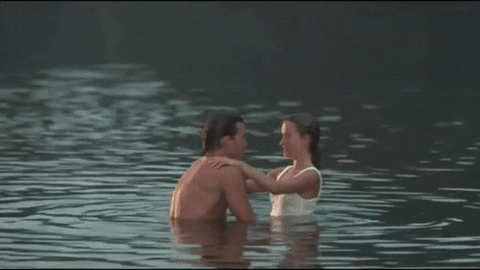 Plus, "Nobody puts Baby in the corner" is one of the most famous quotes of all time.
This particular quote was voted #98 in the top 100 movie quotes by the American Film Institute.
However, Patrick Swayze hated it and had to force himself to say it.
Advertisement
We don't blame him. It's pretty cheesy and doesn't even make any sense – she looked perfectly happy sitting with her parents in the corner.
11. When Filming, Jennifer Grey was 10 years older than her character was supposed to be!
Jennifer Grey's character, Baby, was meant to be 17, but Grey was 27 when filming Dirty Dancing.
Advertisement
In her audition, Grey was given just 5 minutes to show that she could not only play much younger than she was, but could also have the moves needed for the film.
Patrick Swayze was also much older than his character was supposed to be. He was 34 at the time of filming, whereas Johnny Castle was supposed to be 25!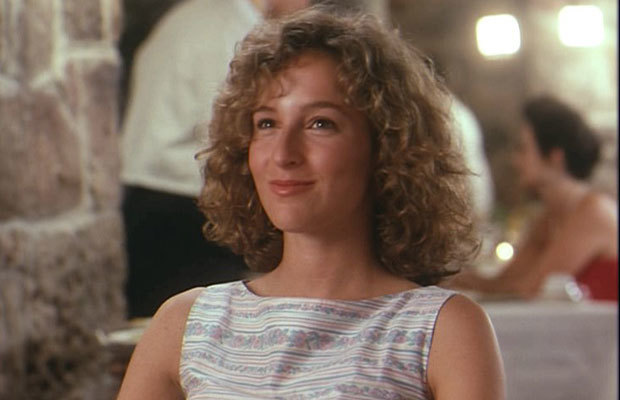 12. They asked Patrick Swayze to return for a sequel
Patrick Swayze was offered Six Million Dollars to return as Johnny for a sequel to Dirty Dancing, but he turned it down as he wasn't a fan of filming sequels.
13. Patrick Swayze insisted on doing his own stunts.
Patricky Swayze was so keen to do his own stunts so it looked as real as possible, that he even did the log scene himself, injuring himself so badly at one point he had to have fluid drained from his knee!
Advertisement
14. Baby was named after Frances C. Perkins
In the film, Baby tells Johnny that her real name is Frances after the first woman in the cabinet, this refers to Francis C. Perkins who was Secretary of Labor from 1933 to 1947.
Advertisement
15. The most famous song from Dirty Dancing has been voted one of the best ever.
The iconic song, (I've had) The Time Of My Life, was voted at #86 in the American Film Institute's, 100 years… 100 Songs.
Advertisement
It's almost impossible to hear it and not think about the movie.
16. The crew had to make Cynthia Rhodes look worse!
In the agony scene, Cynthia Rhodes still looked simply too good, and the crew had to make her look worse as her natural beauty was shining through too much! That's a good problem to have, Cynthia! Can someone make me look better please?
Advertisement
Advertisement
17. Johnny and Baby wear contrasting clothes
Throughout the film, and in a very deliberate move, the two main characters Johnny and Baby wear contrasting colours, with Johnny wearing dark and Baby wearing light or vibrant colours.
18. The "Cry to Me" scene is officially very sexy!
The famous "Cry to me" scene has been voted as one of the sexiest moments in cinematic history – do you agree? If not what scenes would you put above this, as it must be pretty steamy?!
Advertisement
19. Patrick Swayze kept getting his fingers stuck in Cynthia Rhodes' dress!
In the scene when Johnny and Penny dance, Cynthia Rhodes' character is wearing a custom made red dress which had a criss-cross back and Patrick Swayze kept getting his fingers caught in them!
20. Dirty Dancing was Wayne Knight's first film role.
Wayne Knight first appeared on the big screen in Dirty Dancing, he went on to star in Jurassic Park, Toy Story 2, Third Rock From The Sun and much more!
Advertisement
21. Capital FM Listeners love this film!
Dirty Dancing was voted the Number Two "Must See Film Of All Time" by Capital FM listeners in London. Proof that a very American movie has truly made the journey across the Atlantic in style and is loved by Brits as well.
Advertisement
22. Dirty Dancing is one of the most mimicked films in history
Many of the scenes from Dirty Dancing have been mimicked in TV and film ever since it was released, whether it's dancing to (I've Had) The Time Of My Life, or sending-up the lake scene. One of the most recent of these has been the genuinely funny commercial for Money Supermarket which showed He-Man and Skeletor dancing together!
Advertisement
23. The director insisted in using experienced dancers only for the film.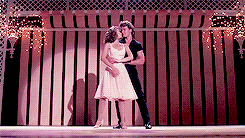 After issues using dance doubles in Flashdance, director of Dirty Dancing, Emile Ardolino only wanted to use experienced dancers as the cast for his film to stop any of the same issues occurring and to make it look more natural and real.
So which of these were a surprise to you? Or are you such a Dirty Dancing Nut that you already knew them all? Do you think they should have just left Baby in the corner? Have you had the time of your life reading this? Let us know in the comments as always!
Advertisement