I'm sure there are thousands of women (and men), who would name Dirty Dancing as one of their favourite ever films.
It's the kind of feel-good film that you could watch on a rainy, depressing Saturday evening, and immediately be swept away into the sensual arms of Johnny and Baby.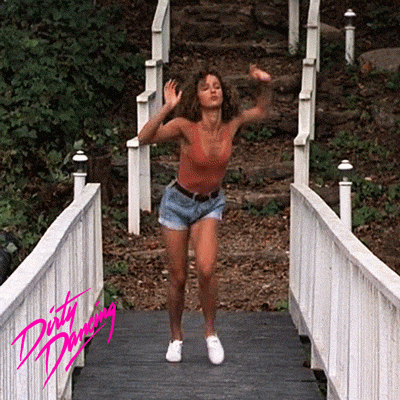 However, the original will always be a classic, even though Jennifer Grey admitted she thought it would be a flop also.
Little did she know, it would go on to become an all time classic and a favourite among millions of women and men around the world.
How closely did you pay attention when watching this classic 80s film?
You're about to find out, because here are '23 Things You Probably Didn't Know About Dirty Dancing'.
How many of them did you spot when watching it?
21. Grey And Swayze Did Not Get Along During Filming
Grey was initially not happy about the choice of actor to play Johnny, as she and Swayze had difficulty getting along on a previous film where they starred together called 'Red Dawn'.
The dance tests they performed together were so good that she accepted the choice, but initial cooperation between the two leads soon faded, and apparently they were often 'facing off' before filming a scene.
It would appear that at the time she had a lot more of a reputation than Swayze did. But all that would of course change throughout his career.
They also supposedly refused to talk to one another outside of takes, and she found his habit of playing pranks on the cast annoying.
Still, in 2016 Grey spoke fondly of her former co-star in an interview with The Hollywood Reporter, seven years after his death.
"He was a great dancer and he was fearless," she said.
"His fearlessness with my fearfulness…together was like a marriage where you have two opposites."
"He'd do anything and I'd be scared to do anything."