Baywatch ran for a total of 11 years until its series finale in 2001, and it was a show that many of us 80s kids were massive fans of.
Those red swimming costumes and slow motion runs across the beach are instantly recognisable to almost all of us lucky enough to have been born in the 80s and 90s.
*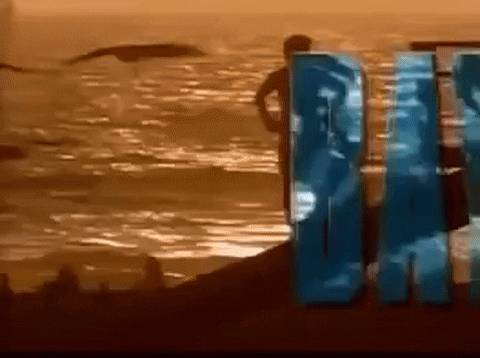 Oh also who could forget Mitch Buchannon and his massive hairy chest!
The show premiered on NBC in 1989 but was canceled after only one season.
It was only placed 73rd out of 103 shows in the seasonal rating and the studio, GTG, went out of business.
David Hasselhoff felt like the series still had potential, and along with creators and executive producers, Michael Berk, Douglas Schwartz and Gregory J. Bonann, they revived it for the market in 1991.
*
Hasselhoff was given the title of executive producer from his work on bringing the show back. The show was extremely successful, especially abroad.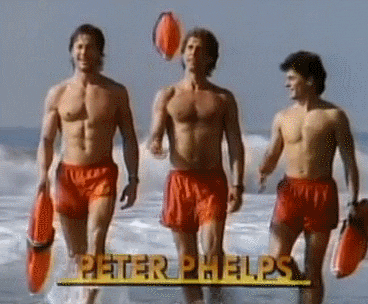 It led to a spin-off, Baywatch Nights, and three direct to video films: Baywatch the Movie: Forbidden Paradise; Baywatch: White Thunder at Glacier Bay; and Baywatch: Hawaiian Wedding.
We'll be totally honest, however, it wasn't the dramatic, plot-heavy episodes, amazing writing and brilliant acting that had us hooked to Baywatch!
*
It was all about the cast, the girls had David Hasselhoff, the guys had Pamela Anderson!
The acting was weak, the set was a bit lame and the effects were pretty terrible, but who cares. We loved it all the same.
In 2017, Baywatch was rebooted and turned into a movie starring Dwayne Johnson, Zac Efron and Priankya Chopra.
The film followed Mitch Buchannon (played by Dwayne Johnson), as he and his team of lifeguards attempt to save their beloved beach from a local drug lord.
The remake didn't go down well with critics or fans, who were unimpressed by the movie's crude humour, bad storyline and naff character development.
Basically, everything we loved about the show in the 90's didn't translate well to the screen in 2017, but we'll always look fondly upon the original as a camp classic.
Below are 20 of the main stars of the iconic show, and as you will see, many of them still look amazing today. Who was your favourite?
*
1. David Hasselhoff (Mitch Buchannon, seasons 1-9)
The massive success of Baywatch (which Hasselhoff produced), combined with his royalties and other ventures, have placed Hasselhoff's fortune at more than $100 million.
He has been in many programs and films since, and has often been on our screens, he even has a fairly brief cameo in Guardians of The Galaxy 2 as himself and has been a judge on reality TV talent shows!
*
After Mitch Buchannon, David's most famous role is as Michael Knight in Knight Rider, which ran from 1982 to 1986.
On the show's popularity, he said: "It's because it was about saving lives, not taking lives, and it was how one man really can make a difference."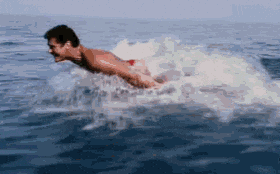 As well as acting in movies and TV shows, the Hoff has also made a name for himself on stage.
Since 2000 he's starred in several Broadway plays including Jekyll and Hyde, Chicago, and the Producers.
Although his popularity has gone up and down over the years in his home country of the US and the UK, he's surprisingly always been popular in Germany.
*
2. Erika Eleniak (Shauni McClain, seasons 1–3)
Erika Eleniak starred in 44 episodes of the first and second seasons, and first two episodes of the third season, and was the show's main female character from 1989 until 1992.
It was confirmed by both producers and Erika herself that she left the show because she disliked the direction it was taking.
Erika stayed very much in the limelight following Baywatch, appearing in films such as The Beverly Hillbillies and Under Siege, being everyone's favourite cake filling!
In recent years she has made fewer appearances on screen, however.
*
In the 2000s Erika started to take part in reality shows, and in 2005 the actress appeared in the second series of The Real Gilligan's Island.
Erika has suffered with weight issues throughout her life, once being underweight due to an eating disorder and previously being hospitalised for laxative abuse.
However, by 2006 she was overweight, and chose to become a contestant on another reality show, VH1's Celebrity Fit Club, in which two celeb teams battle it out to see who can lose the most weight.
The same year she also appeared on 80's Movie and Music Fest Cafe. 
During her time on Baywatch, Erika was engaged to her character's love interest Billy Warlock, known on screen as Eddie Kramer.
*
3. Billy Warlock (Eddie Kramer, seasons 1–3)
Billy Warlock left the show along with Erika Eleniak at the beginning of Season 3, and like Eleniak it was due to his unhappiness with the direction the show had taken.
This didn't stop Warlock reprising his role twice however for Baywatch Nights and Baywatch: Hawaiian Wedding.
He has also appeared on screen in many smaller projects and found success in a couple of Soap Operas, General Hospital and The Young and The Restless.
*
Warlock was also engaged at one point to fellow co-star Erika Eleniak, so he certainly did incredibly well for himself there! Following that he married soap actress Marcy Walker, then after that marriage broke down and the couple divorced, he married actress Julie Pinson who was best known for starring in Days of Our Lives.
Billy Warlock has gone very quiet over the past 8 years or so, and it is at present unknown when he will next return to our screens.
*
4. Jeremy Jackson (Hobie Buchannon, seasons 2-9)
According to David Hasselhoff, the the role of Hobie almost went to Leonardo DiCaprio.
Jeremy Jackson has also gone on to star on our screens on and off since Baywatch in a number of projects, and also had a music career which was all thanks to David Hasselhoff who got Jackson in to music and Jackson was able to support Hasselhoff on one of his tours to get his career started!
*
In 2015, Jackson was the centre of controversy when he was arrested when a man was found with stab wounds to his chest, saying that "Hobie" had stabbed him. Following an investigation, Jackson managed to explain that it was in self-defence following an attempted robbery, the District Attorney agreed and all charges were dropped. If the charges hadn't have been dropped, it is likely he would have had some hefty jail time.
Jackson is very keen on fashion, he's a big advocate of the Ed Hardy clothing brand and has even appeared in the Hollywood issue of Vanity Fair as "Mr My Space". He is keeping busy in many ways and continues to appear on screens and in publications fairly regularly.
*
5. Pamela Anderson (Casey Jean 'C.J.' Parker, seasons 3–7)
Pamela Anderson eventually left Baywatch and got married to a rock singer in Mexico, filming a widely distributed 'Honeymoon' video.
She was one of the most famous faces of the 1990s and was one of the most popular women with teenage lads everywhere for years!
Pamela Anderson went on to appear in a number of films too, including the fairly disatrous "Barb Wire", she is also very heavily involved in campaigning as an activist for animal rights.
*
One of Pamela Anderson's most notorious screen appearances was when a sex tape was leaked of herself and then-husband Tommy Lee. The film was around for a number of years and was one of the first high-profile sex tapes ever leaked.
In recent years, Anderson has appeared on Dancing With The Stars, and even appeared in Panto in Wimbledon as The Genie of The Lamp in "Aladdin", taking over the role from Ruby Wax, so she has certainly had an eclectic career.
Along with Animal rights, Pamela Anderson is also heavily involved in activism to raise awareness for AIDs, the legalisation of cannabis and several other things, including banning the hunting of whales, which ties in perfectly with both her animal activism and her Baywatch career!
*
6. Michael Newman (Mike 'Newmie' Newman, seasons 1-9)
Newman was the only real lifeguard on the show and his character shared his real name.
He never acted again after the series ended.
To try and make the rescues in the film look as authentic and realistic as possible, Newman based many of them on real rescues he had had to make in his time as a lifeguard!
Newman currently sells real estate in Pacific Pallisades where he resides with his family, and in 2011 he was sadly diagnosed with Parkinson's Disease after seeking medical advice regarding a tremor in his hand.
*
7. Alexandra Paul (Stephanie Holden, seasons 3–7)
Stephanie Holden died in season 7 from a lightning strike whilst out at sea, but later reprised her role as a hallucination in a second season episode of the spin-off series, Baywatch Nights.
Alexandra Paul has been very busy in the time since Baywatch appearing in a huge number of projects, and is still acting today, appearing on our screens recently in the ever-spinning Sharknado franchise in Sharknado 4!
*
Alexandra Paul has had a diverse career since Baywatch, she is a keen athlete and took part in the Hawaii Ironman in 1997, ran the Boston Marathon in 2000 and has even done the Fiji 11 mile swim. That's more sport than we can shake a stick at! She is a certified health coach, and has co-written and produced two documentaries about the World population crisis and finding happiness in a materialistic world.
Paul has been a vegetarian since a young age and became a vegan in 2010, she has never had children, and this is out of choice, she is an outspoken advocate of Gay rights, animal rights and environmental peace so she is certainly staying busy and making sure she always has something to concentrate on.
*
8. David Charvet (Matt Brody, seasons 3–6)
Matt Brody is a main character in the 2017 Baywatch feature film, where he is played by Zac Efron.
David Charvet has also acted on and off, but has not been particularly prolific and has even tried his hand at making himself a music career with a few albums and singles to his name.
Back in 2010, Charvet joined a group known as The Blue Seals, who aim at providing rapid responses to environmental emergencies and are a non-profit organisation. They focus on ocean preservation, and Charvet is now on their board of directors, helping to raise awareness to any major incidents, including the Deepwater Horizon Oil Spill, so his current work is very worthwhile.
*
9. David Chokachi (Cody Madison, seasons 6–9)
This character had women throwing themselves at him, and he had full blown relationships with both C.J. Parker and Lani McKenzie.
David Chokachi is another actor from Baywatch who has gone on to appear on our screens in a few projects but nothing too major, with recent roles coming in "Rose Ville" and "Abner, The Invisible Dog" – nope I haven't heard of them, either!
Back in 1997, Chokachi was voted one of the top 50 most beautiful people in the World by People Magazine, but he has fallen in to obscurity in recent years, and it is unclear what his next big project will be, or if he will even return to our screens any time soon.
*
10. Yasmine Bleeth (Caroline Holden, seasons 4-8)
After Baywatch, Bleeth starred in shows such as Nash Bridges and Titans, but she has not acted in more than a decade, and was in the news far more for unfortunately having to try and conquer some personal demons and she seeked to beat Cocaine addiction.
Bleeth met her husband when she had voluntarily entered a rehab clinic. Paul Cerrito, a strip club owner and Bleeth have been married since 2002 and now live in Arizona.
We hope that Yasmine can conquer her personal demons and beat the drug addiction once and for all and hopefully then she can get herself back on track and back on our screens where she belongs!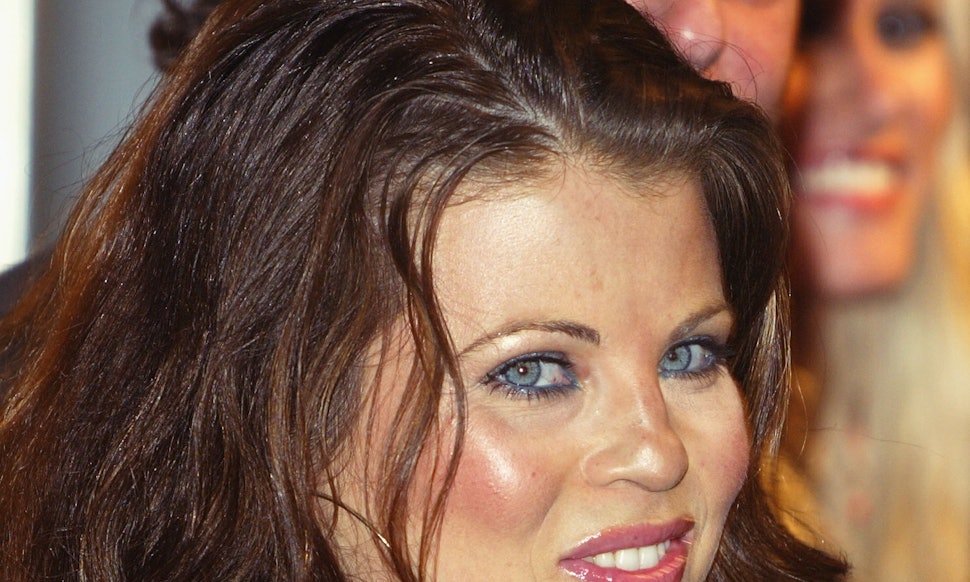 *
11. Carmen Electra Lani McKenzi (1997 – 1998)
Another actress who, alongside Pamela Anderson, was very famous for bearing all in Playboy magazine, and another firm favourite with teenage lads The World over!
Carmen Electra has appeared in a lot of films and shows, including a string of spoof films such as Scary Movie 4 and Epic Movie, and has been fairly prolific appearing in dozens of roles on both the big and small screens!
*
Electra is a fundraiser for Head to Hollywood, which raises awareness and offers support to brain tumor survivors. Electra lost her mother to a brain tumor in 1998, and this is clearly why she is so passionate for this cause. She also raises awareness for other charities including supporting abandoned and abused children, and people with debilitating diseases, such as Parkinson's.
In a very unusual turn of events, because she apparently has an amazing "somal structure", an extinct species of fly was named Carmenelectra Shechisme in honour of Carmen – we wonder if she was particularly proud of this or not?
*
12. Gregory Alan Williams (Garner Ellerbee 1989 – 1998)
Gregory Alan Williams played Garner Ellerbee for almost ten years with a couple of gaps, including one where he appeared as the same character in the spin off Baywatch Nights. Williams has gone on to continue acting on both the big and small screens, in such titles as The Sopranos and The West Wing on the small screen and Remember the Titans and Terminator Genisys on the big screen.
Williams has been fairly prolific in recent years and doesn't show much sign of slowing down any time soon. He continues to act in projects such as Greenleaf and A Question of Faith, and has even had a few books published over the years, so he has managed to maintain a varied career.
*
13. Gena Lee Nolin (Neely Capshaw 1995 – 1998)
Playing Neely Capshaw, Gena Lee Nolin starred in Baywatch for three years at towards the end of its real force as a TV show. Nolin went on to star as the title character in "Sheena" and has continued to act sporadically since, and followed several of her Baywatch co-stars in posing nude for Playboy and then starring in a Sharknado movie, appearing in the fourth instalment of the franchise.
Nolin has had some tough times over the years, even being misdiagnosed and mistreated for post-natal depression, and was eventually diagnosed with Hashimoto's Thyroiditis, she now campaigns for regular thyroid checks, and has even written a book about it which was number one on Amazon's best sellers Top 5 Health Books.
*
14. Kelly Packard (April Giminski 1991 – 1999)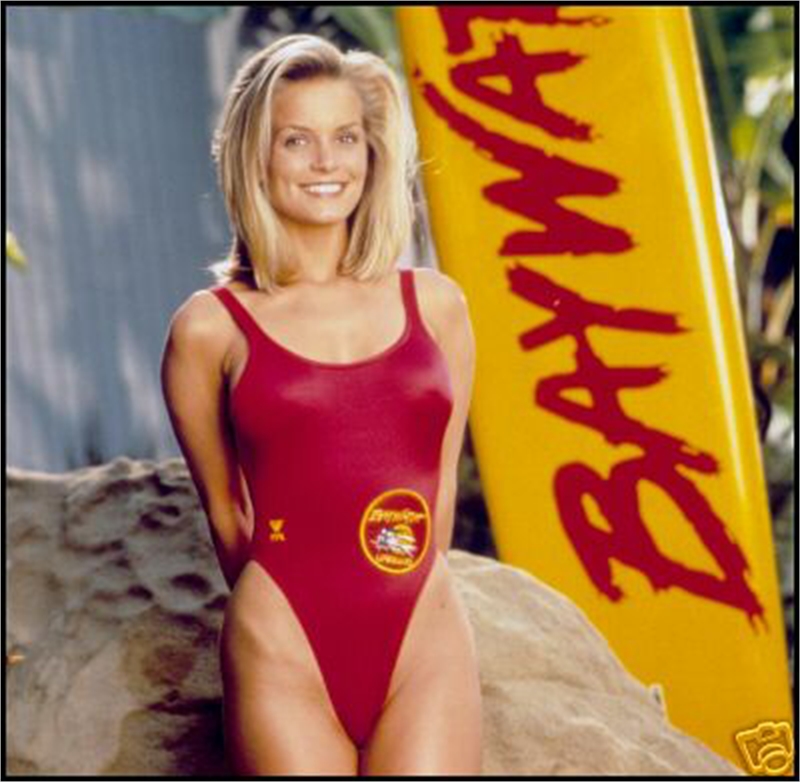 After appearing as April in Baywatch for 8 years, Kelly Packard did a few other minor projects but has largely been quiet on the acting front since, she spent a year as co-host of Ripley's Believe it or Not, and most recently appeared in the TV movie "Stalked by my Neighbour".
Packard has gone on to lead a very family-driven life, which you have to really respect her for. She became a member of the Church of the Latter Day Saints as a teenager, and in 1997 she married her husband, Darrin Privett. They have 4 children and a number of pets together, and they are living in California. It's nice to hear something so positive for a change.
*
15. Brooke Burns (Jessie Owens 1998 – 2001)
After portraying Jessie Owens on our screens for several years on Baywatch and Baywatch: Hawaii, Brooke Burns has been fairly prolific appearing in a lot of projects on both the big and small screen and also hosting the US version of the hit TV quiz show "The Chase" for a total of 3 years.
*
Burns has also hosted some other big-name game shows, including Hole in the Wall and Dog Eat Dog. In 2005, Burns broke her neck in a driving accident, but managed to make a full recovery, which is miraculous! She has a titanium fusion in her neck to this day, however, and has become involved with a charitable organisation that raises awareness and support for people with spinal injuries.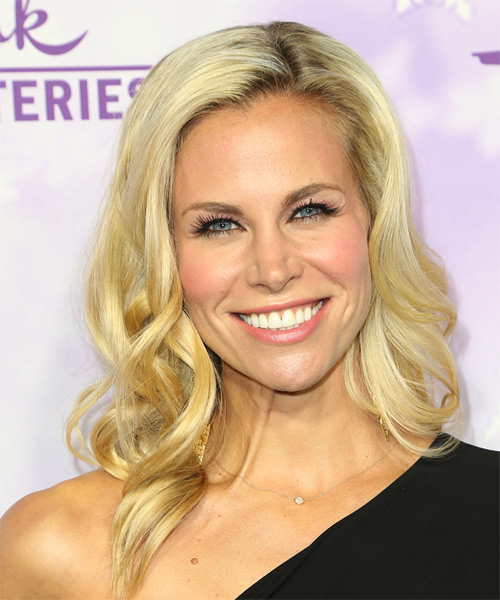 Brooke Burns is keeping very busy and doesn't seem to be slowing down with her career, so it looks like she will continue to grace our screens for a number of years to come yet!
*
16. Nicole Eggert (Summer Quinn 1992 – 1996)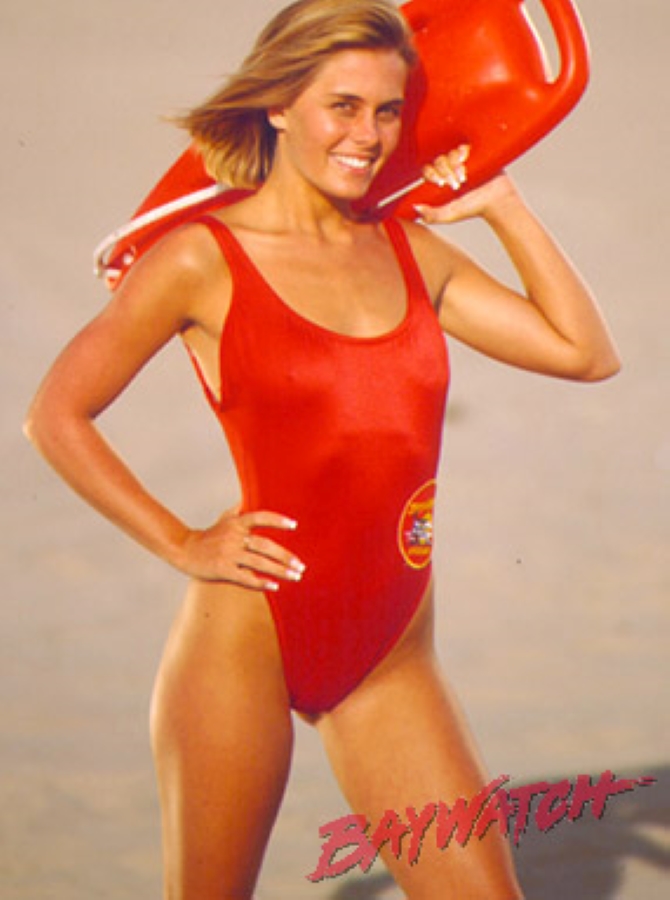 After featuring in Baywatch for 4 years as Summer Quinn, Nicole Eggert went on to appear in a number of small projects on both the small and big screen, but never really managed to hit the highlights and star in anything major following it.
She started running a family business of an Ice-Cream van in 2014 and appeared on TV again in 2015 on "Botched" receiving a breast reduction.
Up until she started running the ice cream business in 2014, Eggert had appeared in a number of small projects, including Past Lies and Phantom Racer on the small screen, and Loaded and (as a voice actor) The Dog Who Saved Easter on film. We wonder if she will return to our screens again, or if the ice cream business has won her heart for good, only time will tell.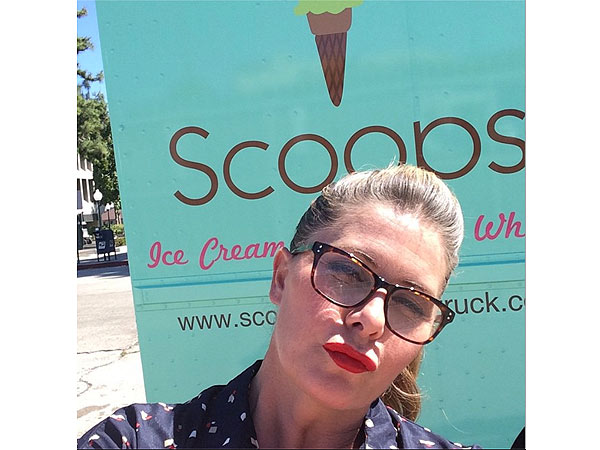 *
17. Jason Momoa (Jason Ioane 1999 – 2001)
Joining the show at a later stage, Jason Momoa played Jason Ioane for 2 years.
Momoa has gone on to have a successful acting career and is easily recognisable as Khal Drogo in Game of Thrones and Aqua Man in Justice League.
Momoa is definitely one of the most successful actors to have come from Baywatch, with some huge projects to his name in recent years. As well as Justice League and Game of Thrones, Momoa has starred in Frontier on TV as Declan Harp, he's getting his own Aquaman movie, and is also playing the title role in the remake of the classic Brandon Lee movie, The Crow.
*
18. Stacy Kamano (Kekoa Tanaka 1999 – 2001)
Stacy Kamano joined the show at around the same time as Jason Momoa playing Kekoa Tanaka.
After Baywatch, Kamano appeared in a couple of small projects but has largely disappeared from our screens since her time on Baywatch.
It is hard to find much information on what Stacy is up to now, and whether she has any plans to return to our screens any time soon, it would certainly appear that she has chosen to retire and live the quiet life. She proved herself to be a talented and versatile actress, though, so we hope that she comes out of retirement and graces our screens again soon!
*
19. Donna D'Errico (Donna Marco 1996 – 1998)
Following her stint as Donna Marco, Donna D'Errico went on to star in a number of projects, some fairly high profile such as Candyman 3: Day off the Dead, but has not been on screen much since the mid-2000'sand is now a devout Catholic with that part of her life being incredibly important to her and who she is now.
D'Errico's faith led her to train and take part in an expedition to climb Mount Ararat in Turkey in 2012. She hoped to search for the frozen remains of Noah's Ark and this expedition was a long-held dream of hers. D'Errico made a documentary about the expedition, in which she suffered from a major fall near the end of the climb.
*
20. Kelly Slater (Jimmy Slade 1992 – 1996)
Kelly Slater is a professional surfer and has gone on to have a successful career, even having a sports video game based around him.
He's had a number of small roles in various films over the years since leaving Baywatch so has kept himself busy.
Surfing is Slater's great love and is a massive part of his life, and it seems like it always will be. He has certainly had a long and very successful career in the waves, and has even released a couple of books that he has written on the subject.
Along with his surfing, Slater enjoys Golf and Brazilian Jiu-Jitsu, and he also composes sonnets as he is a keen guitarist, so he is clearly talented in a number of different talents. Anyone else feel just a little bit sick that they're tone-deaf and have no sporting prowess, yet this man can seemingly put his mind to anything? Yep, me too!
Know any other Baywatch fans? Then be sure to share this post so that they too can take a look back at the beautiful characters from this classic show!
*