They were just a couple of 'good old boys. Never meaning no harm" who drove around the countryside in their vehicle "The General Lee" with the local law always behind them even though the boys were the good guys who were always trying to soil their evil plans. That's right, we're talking about the Dukes of Hazzard.
*
They had a smoking hot cousin, Daisy and Uncle Jesse that they lived with. The show began in 1979 and ran until 1985.
They lived in a fictional county called 'Hazzard'. Their names were Bo (John Schneider) and Luke Duke (Tom Wopat).
The Dukes of Hazzard became something of a sensation with a massive fan base and has remained popular with its fans to this day. They tried re-booting The Dukes of Hazzard as a movie a few years back, and while it had its charm, it could never repeat the feel and replicate the success of the original show it was based on.
*
Bo, Luke, and Daisy Duke along with county commissioner, Boss Hogg and sheriff, Rosco P. Coltrane. Just looking at this picture brings the feelings we got watching the classic show flooding back to us, and makes us want to relive the adventures that we shared with the Dukes!
They all lived with their Uncle Jesse who was like a father to them and their cousin Daisy. There was a real feeling of camaraderie between them, even if they didn't always see eye to eye all the time, but it was one of those families you wished you could either meet or be a part of.
This TV show was based on a movie 'Moonrunners' in 1975 and country music star Waylon Jennings narrated both the movie and this series. Yet The Dukes of Hazzard made the idea completely its own and is now what most people remember more fondly than the original source that it was based on.
*
Then: Catherine Bach – Daisy Duke.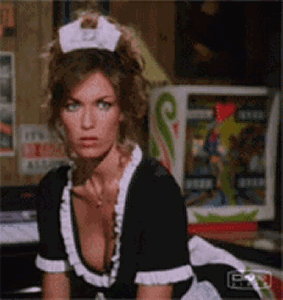 She already had several roles on TV before getting this one.  However, this made her a household name.  We all had to see those 'Daisy Duke shorts'. Daisy Duke has gone down in history as one of those major sex symbols that every man wanted to meet, and every woman wanted to be like. When the smoking hot Daisy was on the screen, it was very hard to look anywhere else!
*
Now…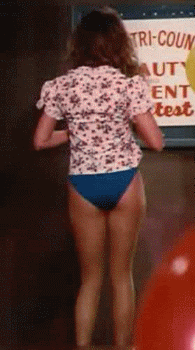 She went on to star in the Canadian TV series 'African Skies' a few years in the early 90s. She also had a guest spot in the show 'Monk' in 2006 in the US. Catherine Bach has remained busy and continues to act, recently appearing in the show The Young and The Restless as Anita Lawson in more than 50 episodes.
*
Then: Denver Pyle – Uncle Jesse.
He had been acting for a long time in the movies before he got this role.  He also had a lot of TV shows to his name like 'The Andy Griffith Show' in the 50s and 60s. Denver Pyle had certainly had a glittering career already before he got cast as Uncle Jesse in Dukes of Hazzard!
*
Now…
Denver Pyle continued to act after his role in The Dukes of Hazzard, but he sadly passed away at the age of 77 in 1997 when he succumbed to lung cancer. He is sorely missed but has left a wonderful legacy for us to go back and re-watch and enjoy over and over again. Rest in piece, Uncle Jesse.
*
Then: James Best – Rosco P. Coltrain.
With many acting credits already to his name before he was cast in The Dukes of Hazzard, James Best was the perfect choice as Rosco P. Coltrain. He played the part in a way that it's hard to imagine anyone else matching.
Now…
He moved to Florida to teach at the University of Central Florida years after the show ended.  He completed an autobiography in 2009 'Best in Hollywood: The Good, The Bad and The Beautiful'. Best continued acting right up until 2013, and then he sadly died on April 6, 2015 due to pneumonia.
*
Then: John Schneider – Bo Duke.
This role was his big break but he also pursued singing on the side throughout the 80s and released nine albums. Bo Duke was a favourite with the ladies and many men wanted to be just like him, too. He was a big part of the Dukes of Hazzard and certainly made the role his own perfectly.
*
Now…
John Schneider has remained incredibly prolific with his acting, and has now got almost 150 acting credits to his name with little signs of slowing down. He has lent his voice talents to a lot of voice roles, including the main role in the cartoon version of the hit movie, The Mummy, and has also appeared in hit shows like Smallville over the years, too.
*
Then: Tom Wopat – Luke Duke.
He was the older cousin who was always the voice of reason. Luke Duke was the strapping young man who was very much the main male sex-symbol in the show and a massive hit with the ladies! Everyone had a favourite of the two Dukes, though, who was yours? Was it Luke or someone else?
*
Now…
Tom Wopat has done some singing, which seems to have been his main passion all along, but he has also continued to act on and off over the years, regularly appearing on our screens, though he has never managed to recapture the success he found in The Dukes of Hazzard, but it's never too late, Tom!
*
Then: Sorrell Brooke – Hog.
He already lived a full life before landing this role. He had degrees from Columbia and Yale University and served in the Korean War as a counterintelligence officer.  Sorrell Brooke had been a very busy actor for almost 30 years before landing his role in the Dukes of Hazzard, so was certainly deserving of his role.
*
Now…
Sorrell Brooke continued to act right up until 1994 when he passed away of colorectal cancer. He certainly lived his life to the full though, and didn't give up work until the end of his very busy life.
Then: Sonny Shroyer – Enose Strate.
He was a professional model in 1961 and had a role in the film 'Payday' in 1972. Sonny Shroyer played the part of Enos Strate, and even though a lot of his time was as a side character, he still played a big part in the show and became a popular character in his own right.
*
Now…
Strate has continued to act, appearing in such diverse productions as Forrest Gump, Van Wilder: Freshman Year and American Gothic. It's good to see that he is still appearing on our screens on a regular basis with little sign that he is slowing down! Many actors can fizzle out of the limelight after a while, but not this one it seems!
*
Then: Rick Hurst – Cletus Hogg.
He was often chasing after the Duke boys and usually ended up with his squad car in the river. It never got old though, and it's good to have someone who is always on the fringes of the show but still manages to raise a lot of smiles over the time that you watch it.
*
Now…
Rick Hurst is now in his 70s but still attends all of the Dukes of Hazzard reunions and has appeared in a few spin-offs over the years. He remains busy acting, too, and has been in productions as recently as 2016, including such wonderous fair as "Return of the Killer Shrews"!
Is The Dukes of Hazzard one of your favourite classic shows? Do you still like to catch up with the Dukes whenever you can and relive their adventures over and over again? Let us know all your thoughts in the comments as always!
*