This movie came out in 1990 and it was more than just a cop movie.
Arnold Schwarzenegger was a big, buff cop named John Kimble who went undercover as a teacher to catch a major drug lord, when his partner who was supposed to be the teacher became ill.
In the meantime, he was thrust into this class of kindergarten kids who harassed him mercilessly!  One kid even claimed that he had a 'tumor' to which Arnold yelled, "It's not a TUMOR!"  Hilarious!  Especially if you can remember exactly HOW he said it.
He also learned a little bit about the differences between men and women from one of his students.  They were full of information for him.
With plenty of action towards the end, the main part of this film however was how Kimble came to interact with the children and genuinely care for them, and actually show that he could be a sensitive and wonderful teacher, often by employing parts of his main role as a cop in to his classes.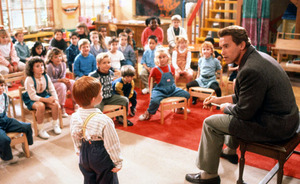 The kids in this movie were adorable and when it was time to catch the bad guy, there was plenty of action that was just like what we would expect from Arnold.
Here's what the cast looks like now, and you won't recognise most of them today!
1. Detective John Kimble – Arnold Schwarzenegger.
We will never forget the lovable character that he played in this film! Arnie was one of the biggest stars in Hollywood throughout the 80s and 90s, he has since spent time a governor of California and has recently been seen getting back in to acting in various roles on the big screen. We are wondering if we will see him get back to the days of his biggest successes such as The Terminator and its sequels, Conan The Barbarian, Predator, etc. There is nothing to stop you, Arnie, and we still love watching you on the big screen!
2. Joyce Palmieri – Penelope Ann Miller.
She was adorable back then and even more glamorous now, Penelope Ann Miller starred in a number of films in the era, including Carlito's Way, Chaplin and an incrediby moving performance alongside Robert DeNiro in Awakenings. Penelope Ann Miller has gone on to appear in many shows and films since, regularly appearing on both the big and small screens, recently appearing in Birth of a Nation, American Crime and Mistresses, so she is not showing any signed of slowing down with her career!
3. Detective Phoebe O'hara – Pamela Reed.
She went undercover as John's sister, and was originally meant to be the one playing the teacher at the kindergarten until she became ill after eating something that disagreed with her. She was also something of a comedy relief character, and played the part wonderfully of Arnie's sister, putting on a mock-Austrian accent to really get in to the part, even admiring a waitresses muscles! This is Pamela Reed now, and she has gone on to be something of a prolific actress, mainly on the small screen in various hit TV shows. We have seen Pamela on our screens in diverse shows, such as CSI: Crime Scene Investigation, Parks and Recreation and NCIS: Los Angeles. She is continuing to act so should be around for some time to come yet!
4. Eleanor Crisp – Carroll Baker.
She played Crisp's mum and in many ways was nastier than the man himself! She was a nasty character, who in the end used a car as a weapon to try and take out Detective Phoebe O'Hara, and showed no remorse at any point. In many ways she was worse than her son as she totally backed him in everything he was doing, no matter how nasty the man himself was! Caroll Baker doesn't look so mean these days, and continued acting up until around 2003 when she retired from acting and she now resides in New York. She even managed to be Maid of Honour a couple of years back for one of her friend's weddings.
5. Cullen Crisp – Richard Tyson.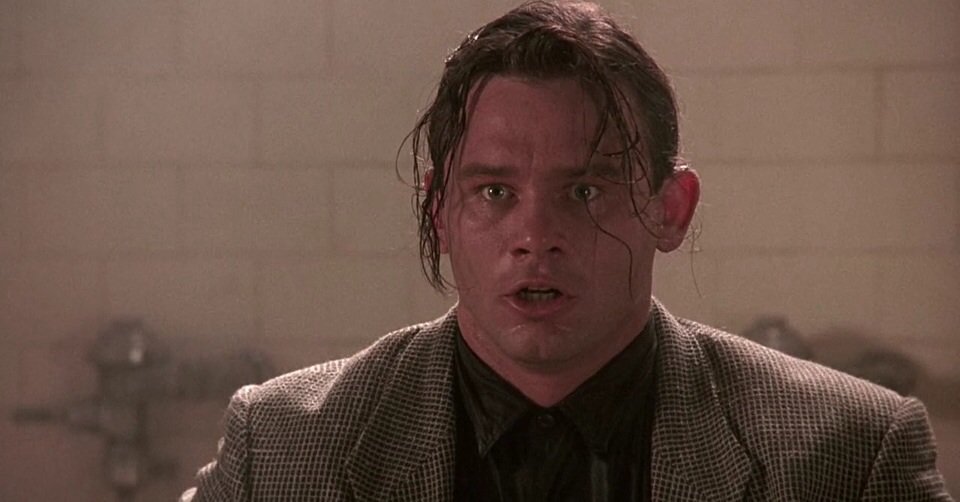 He was the main bad guy in this film, and whilst he seemed to care at times about his son, it certainly seemed far more about feeling like he'd won rather than wanting to love Dominic. Crisp was one of those rare bad guys that didn't have any good points or anything that we could try and find ourselves caring about, simply being bad, so there wasn't a huge amount of characterisation for the role, but he still managed to play the role perfectly!
Richard Tyson doesn't look so bad now and has been an incredibly prolific actor regularly appearing on our screens and currently having roughly 20 projects in pre-production that he is working on so he isn't going anywhere very soon! We have seen him over the years appearing in some big productions, such as There's Something About Mary, Boone The Bount Hunter, Redneck Getaway and Death Kiss!
6. Miss Schlowski – Linda Hunt.
She had her doubts about Detective John Kimble, and was determined he would fail at the start, but she warmed to him and came to believe he was a genuinely good teacher. There was always an underlying tension between Miss Schlowski and John Kimble, sometimes coming very much to the fore and not being too subtle at all, but in the end there was a very mutual respect between the two characters. Linda Hunt has a very recognisable voice to her vocal talents have been used in films and TV and she has also appeared in more that 200 episodes of NCIS: LOs Angeles as Hetty Lange. Linda Hunt and Penelope Ann Miller were also reunited in 1997 for the horror movie, The Relic, and Linda Hunt has also lent her considerable vocal talents to the God of War video game series as the narrator!
7. Dominic Palmieri – Christian/Joseph Cousins.
These guys both shared this role as Dominic, the child who was at the centre of the movie and the one that John Kimble was unknowingly meant to be protecting when he was actually falling for Dominic's mum. Dominic forms a close relationship with Mr Kimble early on, and is even seen protecting the class' pet ferret when he thinks there is a fire, so is clearly a conscientious boy. Joseph and Christian Cousins continued acting in to the mid 90s but have gone very quite in their acting careers since then. It's unknown at this point if they will return to acting at any point in the future, but they seemed like a talented pair when they played Dominic, so it's a shame to see them go so quiet with their careers.
8. Joseph – Miko Hughes.
One of the funny kids in class, he had one of the great lines in the film when he suddenly stood up and declared, "boys have a penis, girls have a vagina" then celebrated to the cheers from his classmates! He was one of the kids that really managed to steal the show whenever he was on the screen. He was also ridiculously cute as a kid, too! Super tough looking now, Miko Hughes has continued to act on and off, but has never really become a huge star in his own right, usually playing smaller parts. It would be great to see a film based on Joseph as an adult and see if he has developed any better social skills and knowing what is and isn't acceptable to come out with without warning in conversation!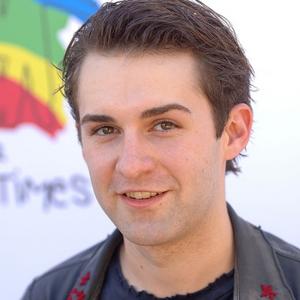 9. Rosa – Odette Annable.
Another adorable kid from the classroom, though she didn't have the same impact as some of her classmates, she was still there in several scenes and has gone on to have a glittering career! Odette Annable has gone on to have a good acting career, with many roles in hit TV shows over the years, appearing in the Supergirl series as Samantha Arias, House as Dr Jessica Adams, Banshee as Nola Longshadow and many other roles on the big and small screens, too. She's also become a real beauty, and we hope that she continues to grace our screens for many years to come!
10. Larry – Adam Wylie.
So cute! This was the little lad who said through the tears "Mr Kimble are you alright?" when he was being wheeled off after being shot! (bright this kid was not!) He was also present in several scenes throughout the film, and was always noticeable as the cute ginger kid in the classrooy class had one!) Adam Wylie is another one who has continued to act on and off and has also lent his vocal talents to various voice roles, including the Smurfs 2 movie, and Jake and The Neverland Pirates lending his voice to the role of Peter Pan! He also looks a lot like a young Robert Englund of Freddy Krueger fame!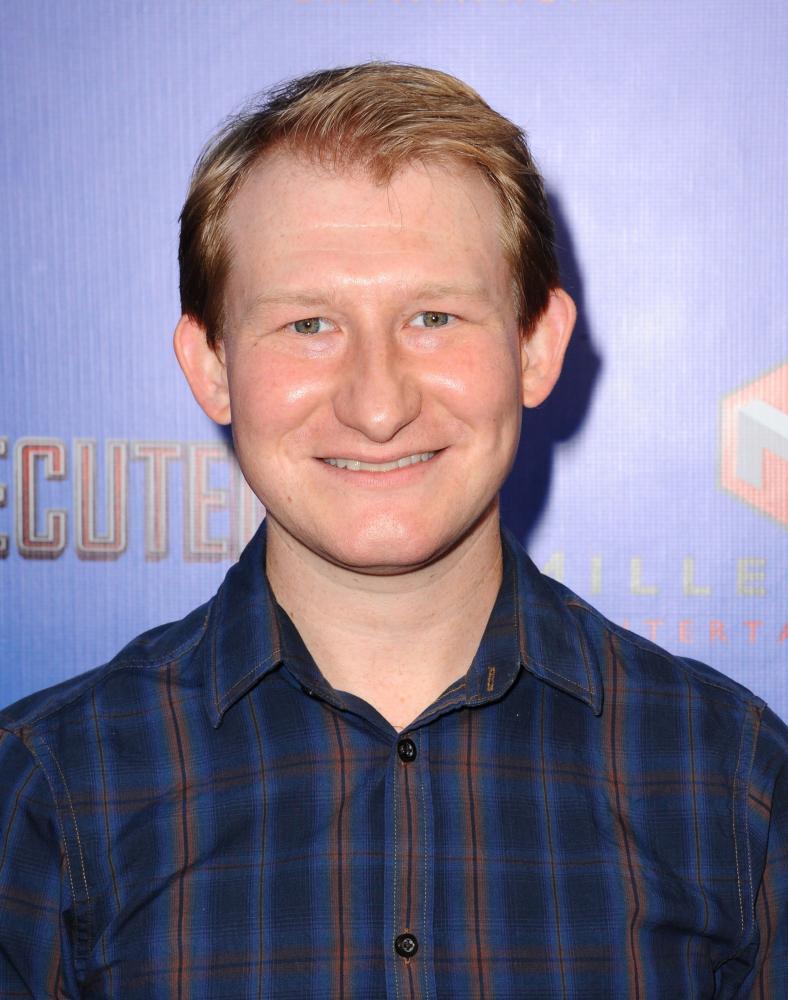 11. Rina and Tina – Krystle and Tiffany Mataras.
The twins with the same hair and clothing, they always stood out in any scenes that they appeared in during the film. They didn't have a lot to do in the film, but due to their being 2 of them, they always caught your attention when they appeared on screen. Krystle and Tiffany Mataras have not appeared in too many things since Kindergarten Cop but do appear occasionally on our screens, usually together still, so they are clearly inseparable. Their most recent acting turn was in 2012's 100,000 Zombie Heads – was that one that you saw, and did you notice them in the film?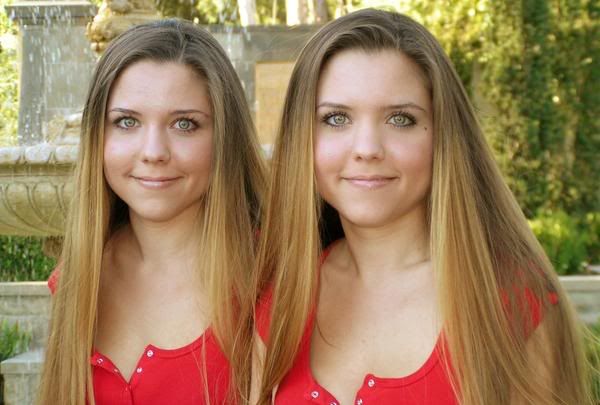 12. Harvey – Ross Malinger.
Now we can see  how long ago this movie was because of how grown up he is now, Harvey was one of the kids in the classroom, though he didn't have much of an actual part to play for much of the movie. It's amazing how many kids were in the film when you think about it, and it's great that they have all stuck in the memory to some degree. Ross Malinger has done the occasional bit of acting work since but very little and hasn't acted now for several years. There is not a huge amount of information as to what he's now up to, as he seems to want to stay out of the limelight, which is fair enough.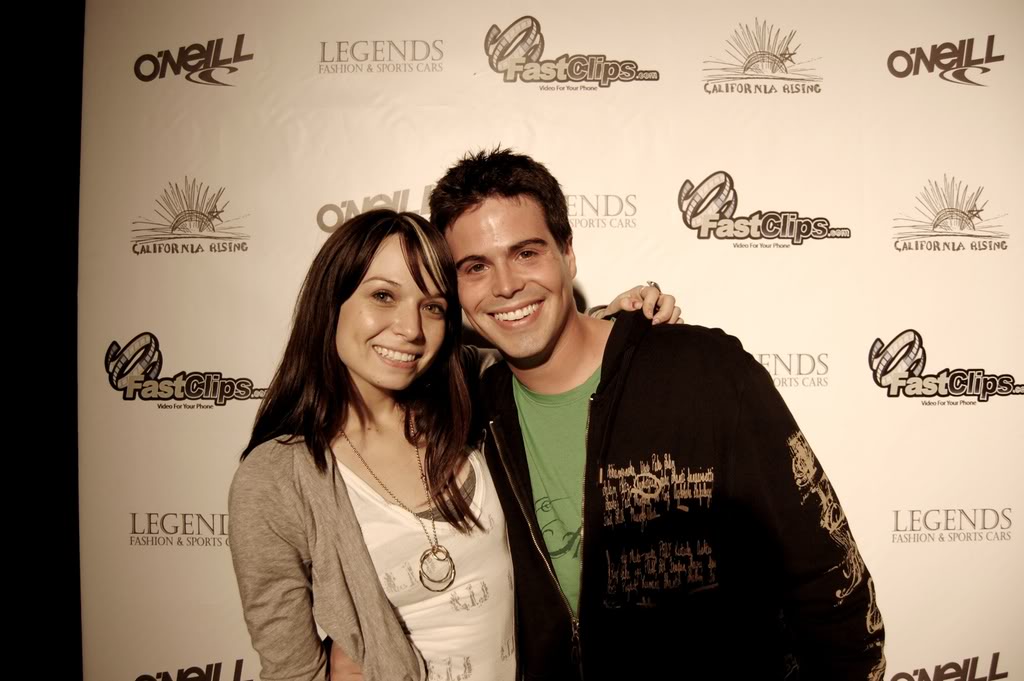 How old do you feel after seeing all those kids from Kindergarten Cop all grown up?
Were you a big fan of the film and will you be re-watching it now you've read this? Let us know all your thoughts in the comments as always!